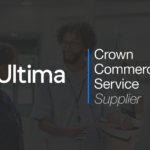 Press Release: Ultima named as supplier on Crown Commercial Service's TePAS 2 framework
16/10/2023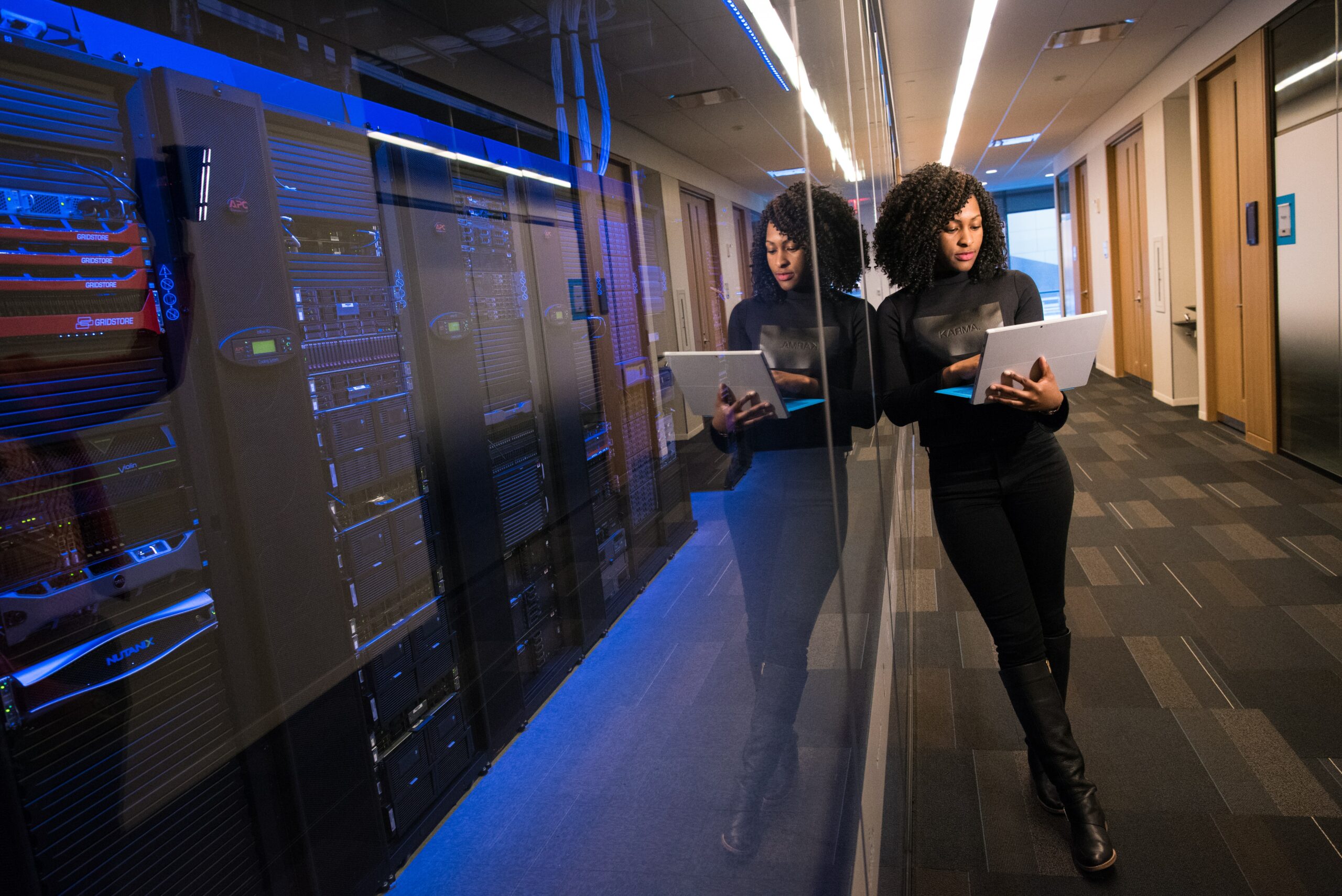 Hybrid Cloud simplified, leaner and greener
20/10/2023
Protecting Your Data in Today's Corporate Landscape
In today's data-centric corporate landscape, safeguarding sensitive information is paramount, especially within the confines of your organisation. Picture a scenario where your confidential financial reports, HR records, and executive communications are at risk of being accessed by unauthorised personnel. Surprisingly, even with the assistance of AI-powered Copilot, without the protective shield of an E5 license, your organisation may still be vulnerable to internal data breaches.
In this thought leadership article, we delve into why implementing Microsoft Copilot without upgrading your E3 license to an E5 license puts your internal data at risk, including real-world examples illustrating the consequences of their absence.
The Data Dilemma
In today's digitally driven world, data is the lifeblood of any organisation. It fuels decision-making, strategy, and innovation. But with great data comes great responsibility, and the consequences of failing to protect it can be dire. This is where the critical relationship between Copilot and E5 licenses comes into play.
Copilot: A Valuable Asset
Copilot, powered by cutting-edge AI, will revolutionise the way organisations interact with and analyse their data. It offers invaluable insights, streamlines processes, and enhances productivity. However, its power is only fully harnessed when coupled with an E5 license, which provides a robust security framework to protect against data breaches.
The Vulnerabilities of an E3 License
Many organisations utilise E3 licenses, which offer a baseline of Microsoft 365 features. While these licenses are excellent for day-to-day operations, they often lack the advanced security measures found in E5 licenses. This leaves a gap in your organisation's data defence, making it susceptible to internal threats.
Real-World Examples
Let's examine real-world examples to illustrate the stark contrast between using Copilot with an E3 license and an E5 license:
The Insider Threat
Scenario 1: CEO's Salary Exposure
Imagine a scenario where a high-ranking executive, perhaps the CEO, stores sensitive compensation data on their OneDrive account. Without the added security measures of an E5 license, CoPilot could potentially access this information
Impact on CEO: If the CEO's salary information were to be accessed by unauthorised personnel, it could lead to several detrimental outcomes. First, it compromises the CEO's privacy, which can be personally distressing. Second, it could cause internal strife if colleagues or employees discover the CEO's compensation, potentially affecting morale and company culture. Third, in some cases, this could lead to negative public perception or shareholder backlash, potentially affecting the CEO's standing and reputation in the industry.
Scenario 2: Internal Salary Transparency
In this scenario, CoPilot discovers that employees are using company resources to store spreadsheets containing salary data. This data could be used to calculate average salaries within the organisation. Here's why this matters to C-level executives:

Impact on C-level Executives: If salary data is accessible to Copilot without the added protection of an E5 license, it can have far-reaching consequences. The revelation of salary disparities or confidential compensation information could lead to dissatisfaction among employees. This, in turn, can negatively impact employee retention and morale. C-level executives, particularly the Chief Human Resources Officer (CHRO) and Chief Financial Officer (CFO), would have to deal with the fallout, potentially diverting their attention from strategic initiatives.
The Email Mishap
In another scenario, an executive using an E3 license sends an email containing highly confidential merger discussions to a select group of stakeholders. Unfortunately, the recipient mistakenly forwards this email to an unauthorised party. Without the protective shield of an E5 license, the consequences can be far-reaching.
Impact on C-level Executives: For C-level executives, such an email mishap can be disastrous. The leaked merger discussions might contain strategic plans, pricing strategies, or sensitive financial projections. This breach could jeopardise the entire deal, erode shareholder trust, and expose the organisation to legal liabilities. The Chief Financial Officer (CFO) would be burdened with managing the financial fallout, while the Chief Legal Officer (CLO) would need to assess legal implications and potential lawsuits. Moreover, this incident may tarnish the organisation's reputation, affecting not just the executive involved but the entire leadership team.
The Phishing Attack
Phishing attacks are a growing concern in the corporate world, and they often target unsuspecting employees at all levels, including top executives. Let's dive deeper into the potential consequences:
Impact on C-level Executives: If a C-level executive falls victim to a phishing scam while using an E3 license, sensitive data can be easily compromised. For instance, imagine the Chief Marketing Officer (CMO) receiving a seemingly legitimate email requesting confidential customer data. Unaware of the scam, they provide access to this sensitive information, potentially leading to data breaches, regulatory fines, and damage to customer trust. In this scenario, the CMO, along with the Chief Information Officer (CIO), would be responsible for containing the breach, assessing the extent of the damage, and mitigating risks. The Chief Compliance Officer (CCO) may also have to navigate regulatory consequences and ensure the organisation adheres to data protection laws.
The Imperative of an E5 License
In today's threat landscape, organisations cannot afford to be complacent. Upgrading to an E5 license is not just a matter of choice; it's an imperative. It's the difference between merely using Copilot and using Copilot securely. Here's why:
Data Loss Prevention (DLP): E5 licenses offer robust DLP capabilities that allow you to monitor and protect sensitive data across your organisation.
Advanced Threat Protection: E5 licenses provide enhanced protection against advanced threats, including phishing attacks and malware.
Secure Access Controls: With E5, you can implement granular access controls to ensure that only authorized personnel can view sensitive information.
Email Encryption: E5 licenses include advanced email encryption features to safeguard your communications.
Conclusion
Data security is non-negotiable. Copilot, with its AI-driven insights, can transform your organisation, but it requires the protective shield of an E5 license to fulfil its potential. The real-world examples we've explored demonstrate the tangible risks organisations face without this crucial upgrade.
So, the question is not whether you can afford to upgrade to an E5 license; it's whether you can afford not to. The protection of your organisation's sensitive data and the preservation of your reputation hinge on making the right choice. In this ever-evolving digital era, it's time to secure your data and empower your Copilot with the best defence available – the E5 license.
Microsoft 365 Copilot Readiness Assessment
Ultima has put together a set of services to ensure our customers maximise their investment in Copilot starting with our free assessment service which includes the following benefits:
Gain an independent view of how ready your organisation is to adopt Microsoft 365 Copilot
Learn how to go about identifying AI Opportunities within your business
Learn how and why you need to consider controlling the Input to Copilot
Learn the end-to-end considerations and processes for adopting Microsoft 365 Copilot
Our 4-step assessment service is designed to give you the clarity you need to start your journey with Microsoft 365. To get started, click here.
UiQ TV: Getting You Ready for Microsoft CoPilot
Our Head of Workspace Presales, Stuart Sims sits down with our Senior Licensing Consultant, Ian Gerrard as they unveil how customers can prepare for the launch of Microsoft Copilot. To learn more, watch our latest UiQ TV video here.