Simplify cloud management
and governance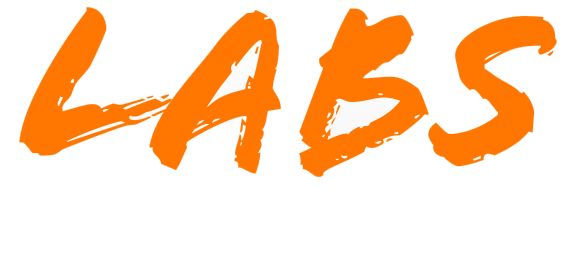 Cloud management
and governance
doesn't have to
be complicated
The rise of modern cloud infrastructure has left companies asking how best to manage and utilise their new cloud estates – whether it's traditional virtual machine usage or more advanced platform services. This is coupled with the fact that deep technical skills are required to manage modern cloud environments, but demand is outstripping supply in virtually every industry.
How can companies of all sizes manage things effectively and proactively as well as securely?
IA-Cloud is designed to help customers do just that.
Take control
of your cloud
IA-Cloud is a SaaS based cloud governance and management service designed to help customers get the most out of the cloud with less effort.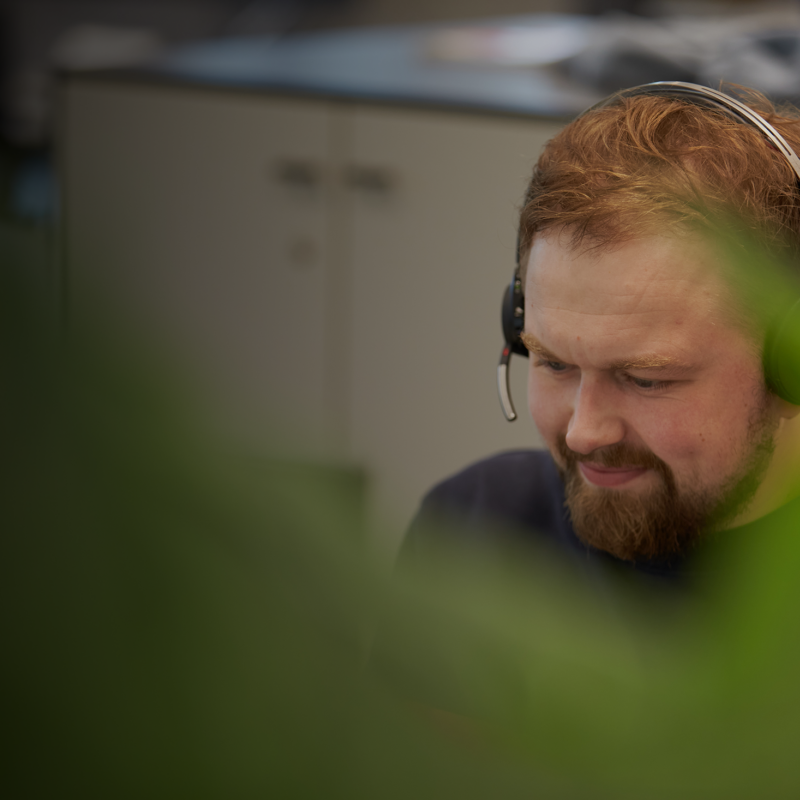 Simplified management, monitoring, governance and cost control, as well as real-world optimisation services.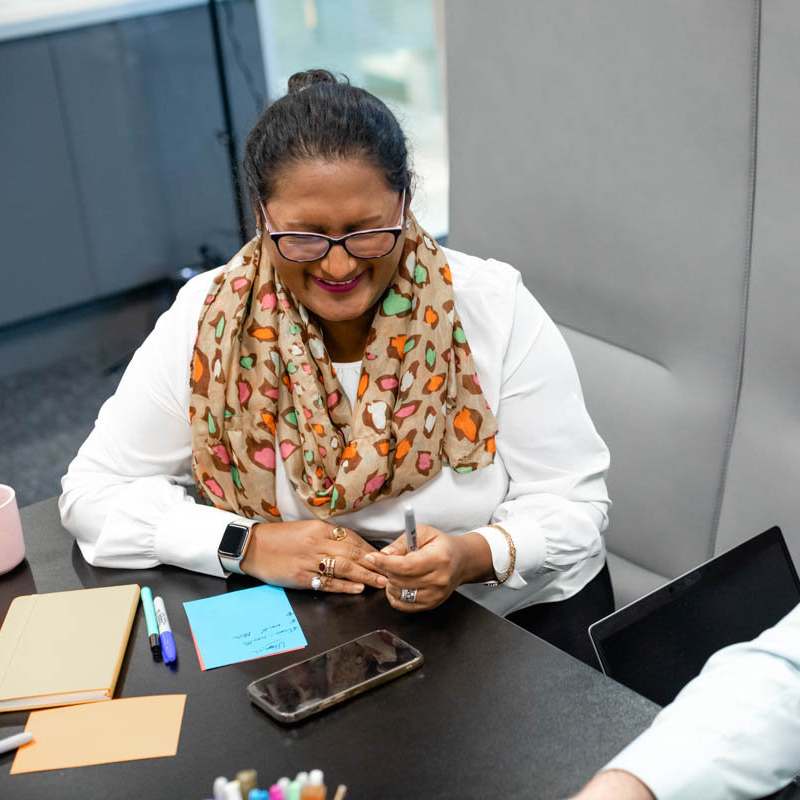 Cloud-native monitoring that works with traditional virtual machines in the cloud, as well as cloud-based serverless resources.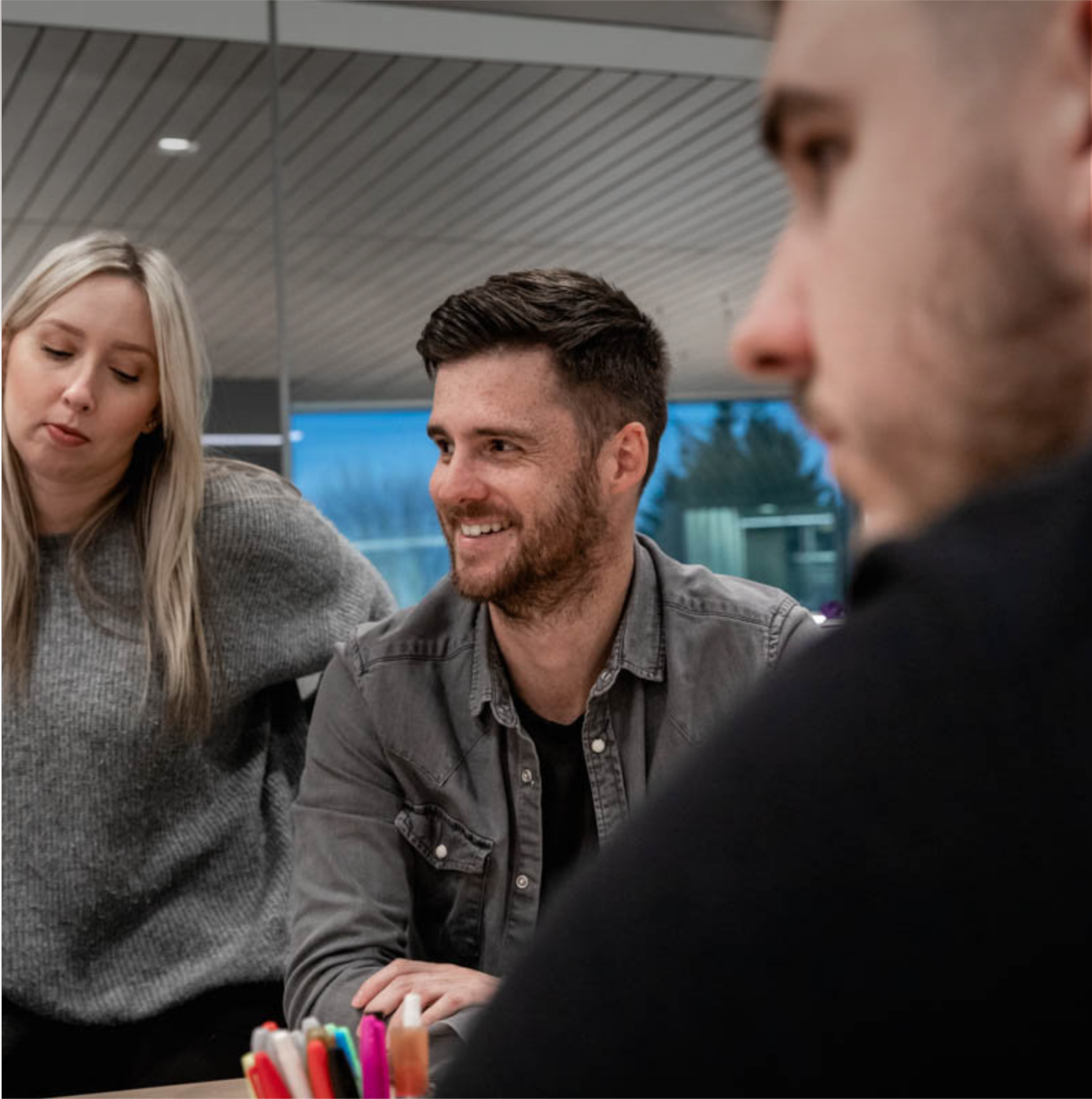 Automated onboarding of new resources, as well as documenting your cloud environment as if you had your own technical consultant.
IA-Cloud helps remove the complexity of cloud and is compatible with Microsoft Azure and AWS.*
IA-Cloud – Intelligent Automation for the cloud, made simple.
"IA-Cloud giving you that
very quick access and
visibility saves you a lot of
time and a lot of money."
Mike Cook, ICT Manager
at Sheffield City Trust
Change your game with IA-Cloud
Many customers want a one-stop shop for managing their cloud services, but these are difficult to come by. IA-Cloud is designed by technical cloud experts with over 30 years' experience to bring together the features we know customers want into a single pane of glass.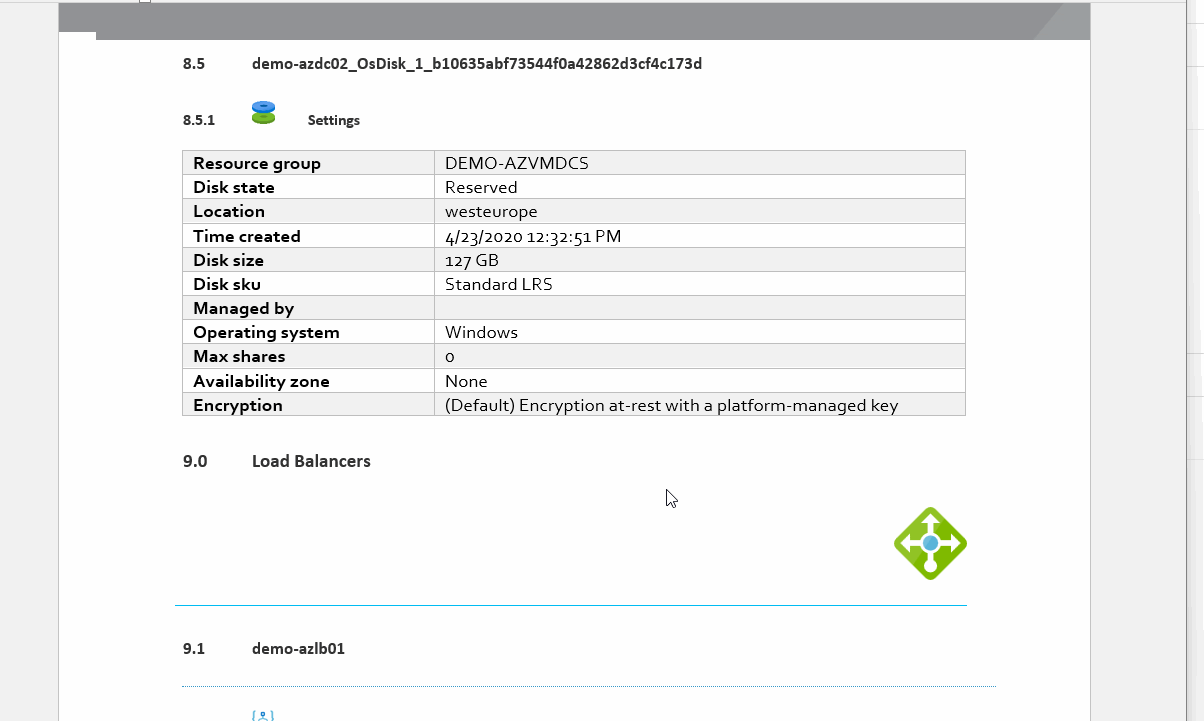 Technical documentation that writes itself
Documenting your environment in the cloud is often the last thing on the to-do list. Let's face it, who loves writing documentation? Couple to this the fact that cloud technology changes around three times faster than on-premise systems. This means documenting change is a continuous activity that needs advanced technical skills in order to understand what needs to be documented from the running environment alongside relevant settings and resources.
IA-Cloud features an automated architect-level documentation service. So from day one of using IA-Cloud, your entire environment is documented, even down to Visio diagrams, and is written and presented like a consultant has written it. Best of all, IA-Cloud repeats this process for you every two months, saving you and your business an enormous amount of time, money and effort.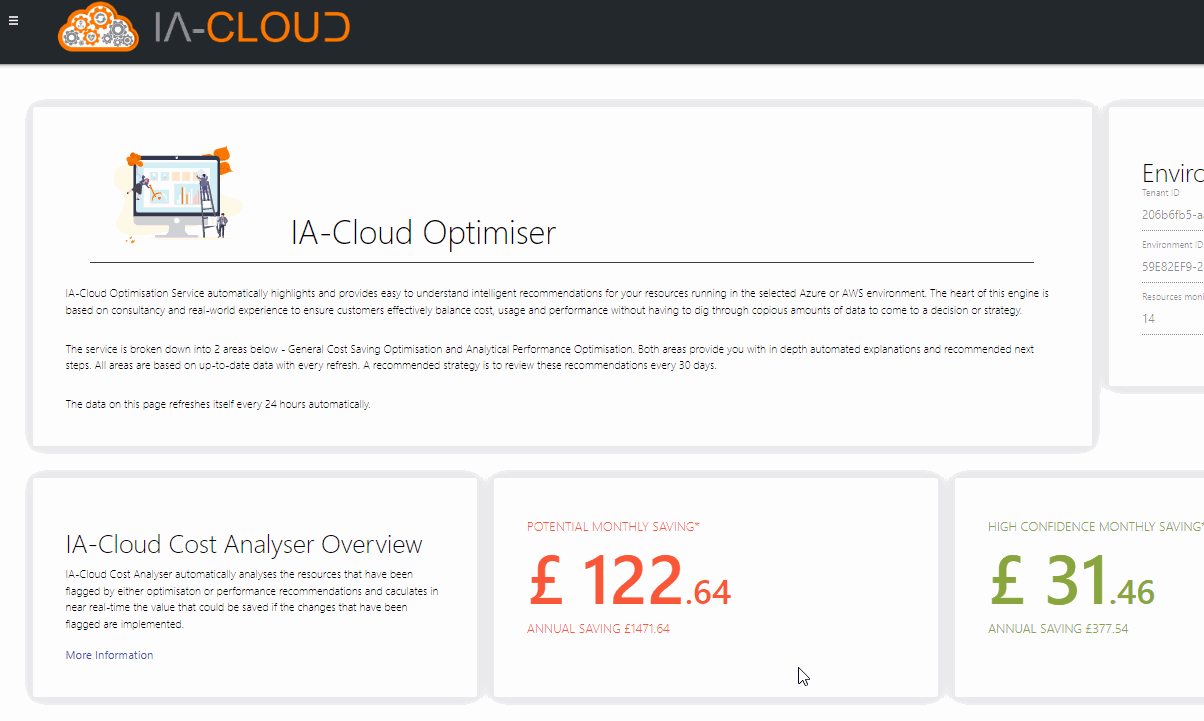 Advanced 'real-world' optimisation
The cloud differs in many ways from on-premises systems, including how you spend your IT budgets. The cloud operates on an operational, or OpEx consumption model where you pay for the resources you use.
Because of this, balancing costs and resources is critically important, and needs to be done continuously to make sure you're not overspending. This requires technical knowhow of your resource's configurations as well as time and effort.
IA-Cloud's advanced optimisation service is our jewel in the crown, and is our most popular feature. IA-Cloud takes the hard work out of optimising your environment. It provides accurate 'real-world' optimisation and change information that is simple and easy to understand. Better still, the service refreshes itself constantly to make sure your optimisation advice is up to date.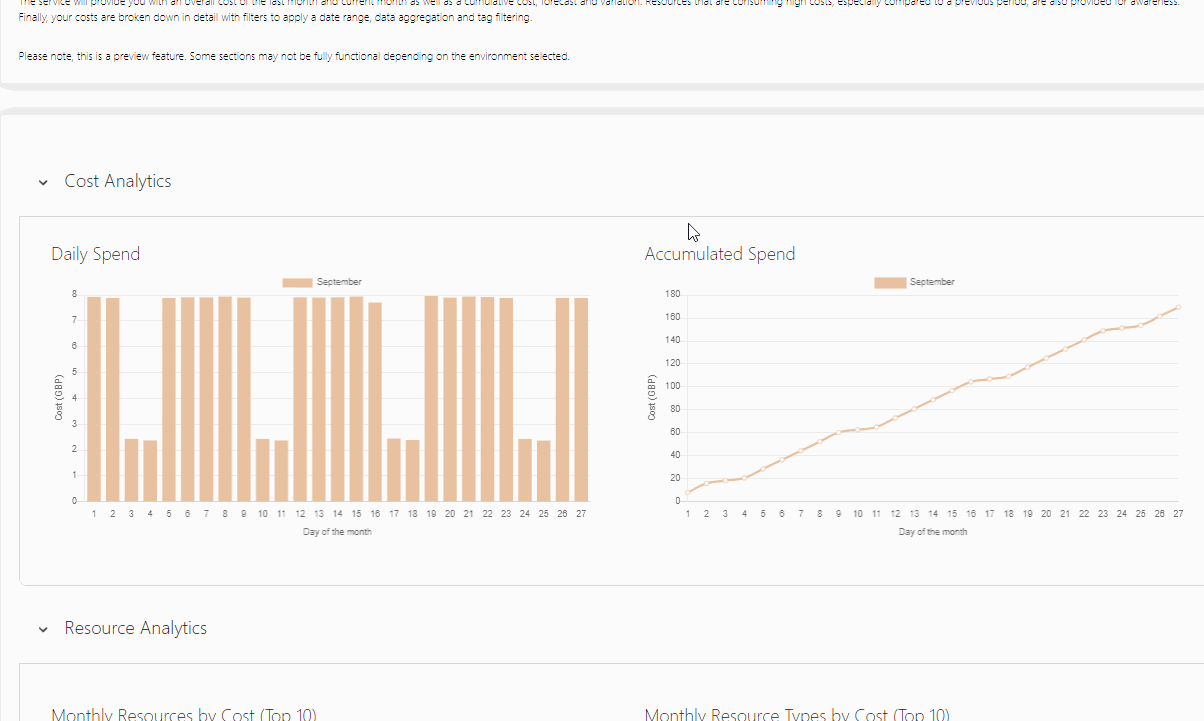 Cost analysis and anomoly detection
Getting to grips with what your Azure consumption looks like day-to-day, or month-to-month can be challenging, especially when you have multiple departments and teams in the mix.
Working out who has consumed what, or allocating unexpected resource costs, can be very time-consuming.
IA-Cloud introduces low level cost management and analytics. Through our own unique design, we provide customers with machine learning-based analytics such as cost anomaly detection and forecasting details. We also highlight significant cost changes between periods and a breakdown of relevant information.
Need to cross-charge to departments or teams via the use of tags? Not a problem – IA-Cloud pulls in resource information including tags, and allows you to sort for this exact scenario over custom time periods.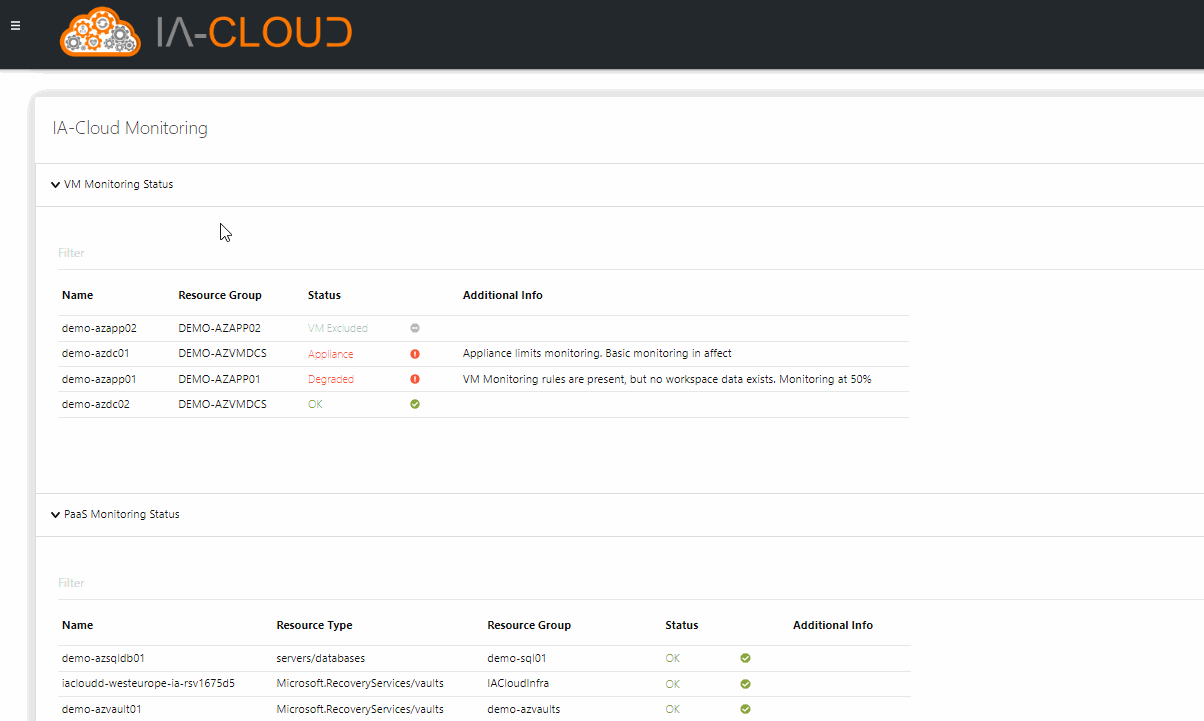 Monitoring in the cloud can often be tricky when you are used to working with just virtual machines and having to install monitoring agents everywhere.
How does that work where in the cloud  you have to deal with resources that are serverless? We're talking serverless databases, web apps, file storage, even your networking. You can't shortcut this by extending on-premises monitoring for complete coverage, and agents are a no go.
IA-Cloud has been designed with this in mind from the ground up. From cloud VMs to serverless, IA-Cloud will support it, backed by our own rulesets database for all your major resource types; and it's a database created through real-world experience, from IOPs thresholds on your disks to 404 detections on your serverless web apps.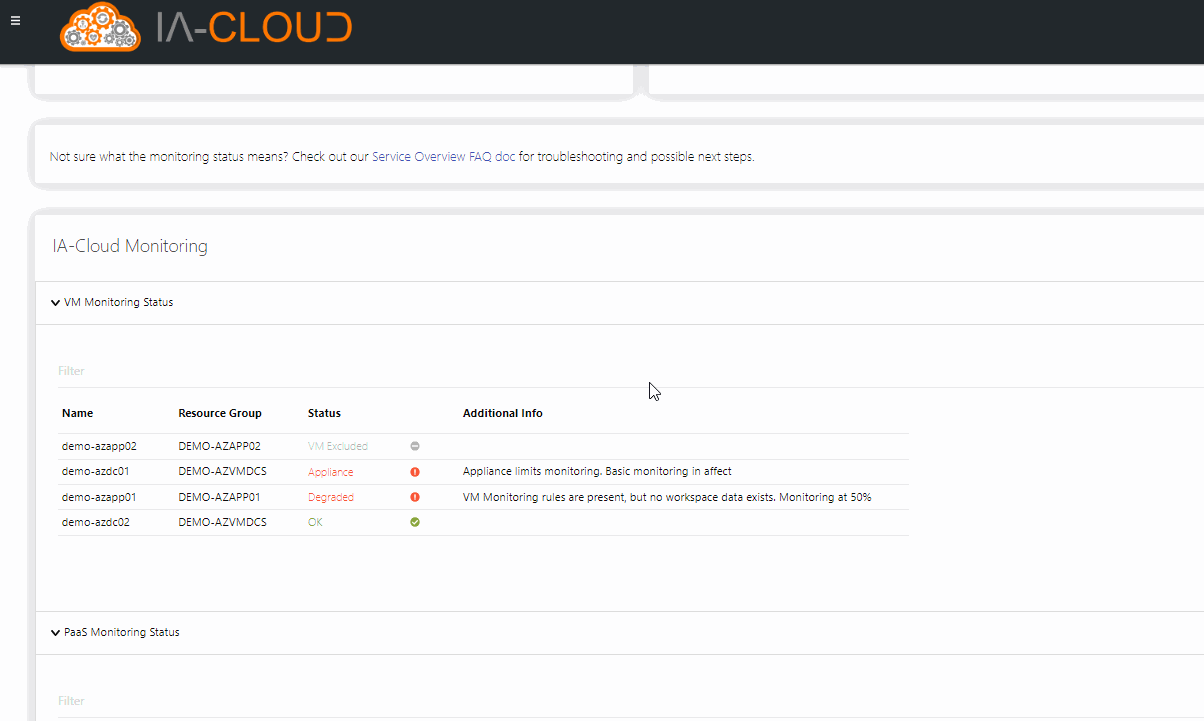 Automated hands-off discovery and onboarding
Onboarding new resources into your IT services environment can be fraught with difficulties. Manual onboarding is frequently done by multiple teams with different responsibilities as well as often requiring manual planning, agent installations and checklists.
IA-Cloud takes onboarding to a whole new level, by accomplishing it without any human intervention.
IA-Cloud scans your cloud estate every day looking for new resources, and automatically onboards any resources it detects for all related services such as monitoring, management, governance, optimisation, documentation and more.
Simple security compliance and governance
Once you're dealing with your infrastructure in the cloud, how do you manage your security posture for those resources? How do you know if things have been misconfigured, potentially exposing you and your business to all sorts of devastating scenarios?
You could go through all your resources and their configuration, but this will take a large amount of technical effort, time and money to do repeatedly, as configurations can change at any point.
IA-Cloud answers this problem thanks to its automated security and governance reporting feature. It utilises our own cloud security experience, as well as industry best practice from the Center of Internet Security (CIS), and intelligently reviews your cloud resources and their infrastructure configuration. It then reports back on where you could make changes to particular resources, using easy-to-understand language, along with providing an overall compliance score.
Unlike other tooling, IA-Cloud's intelligence only reports on security configuration issues that are important, rather than 'spamming' you with overloaded and bloated information.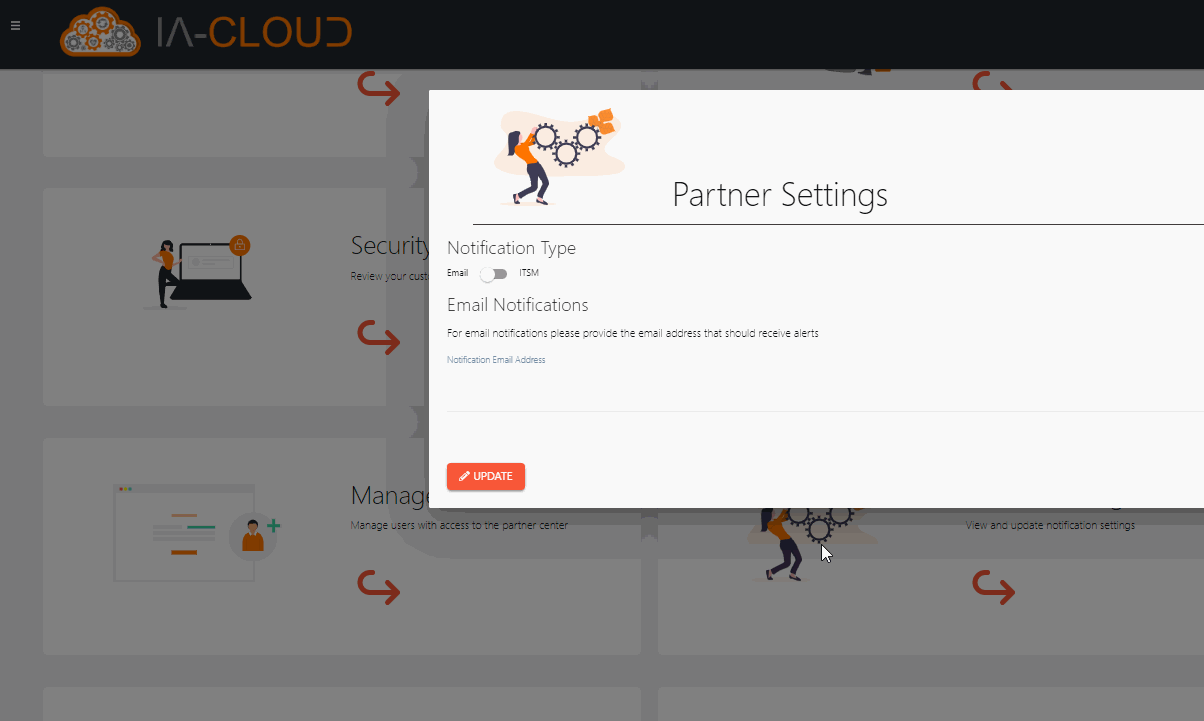 ITSM or email integration
Customers in specific industries will have differing requirements around how they provide alerts and submit information into a central 'source of truth'. Some customers have full-blown ITSM-based systems, while others rely on good old inboxes.
For alerts and information delivery, IA-Cloud is designed to support ITSM systems, with a built-in ITSM connector. Our connector provides a standard payload that you can use how you choose in your ITSM configuration. All you need to provide is the API URL address and credentials.
No ITSM or just getting started? We can provide alerts to an email address of your choosing instead.
Maintaining your cloud environment in the best possible condition requires continuous effort, especially if the environment is undergoing multiple expansions or changes.
Are your resources being backed up? Have they been enabled for it? What about OS patching? Malware detection and reporting?
IA-Cloud takes your BAU to the next level, by automating important everyday tasks as your resources are created or modified.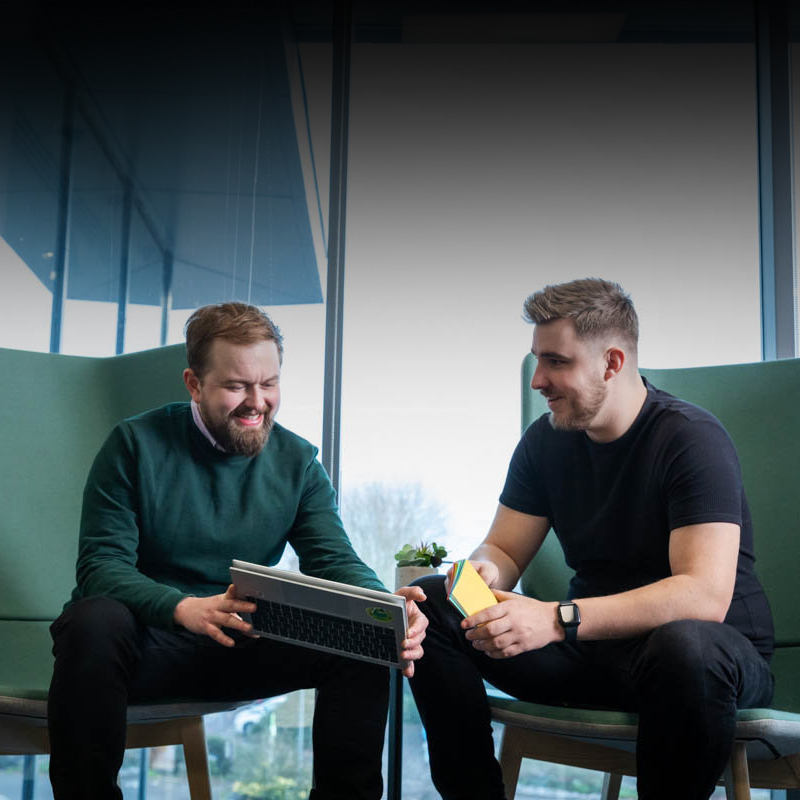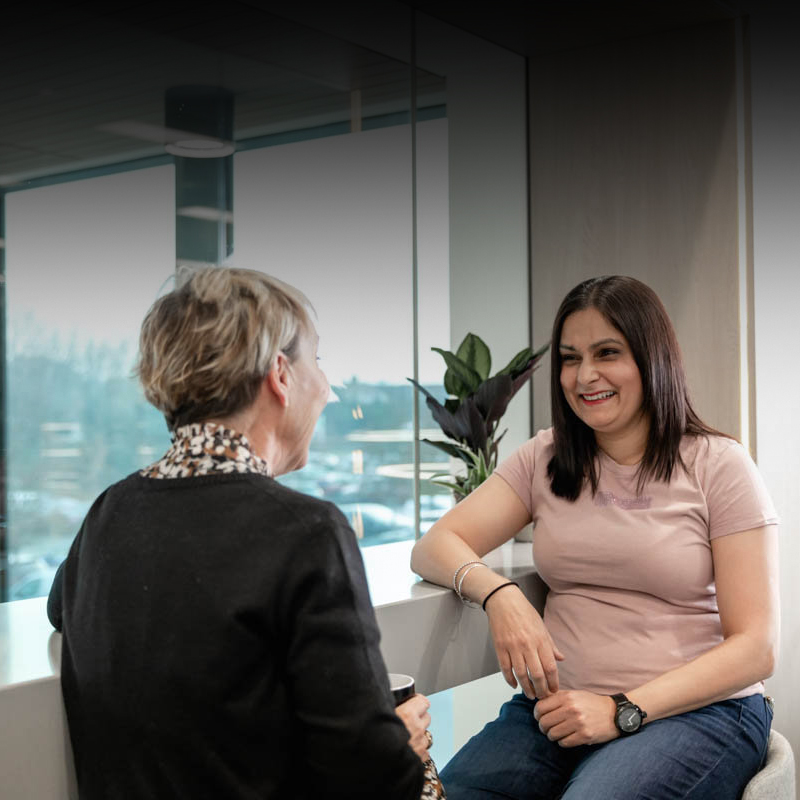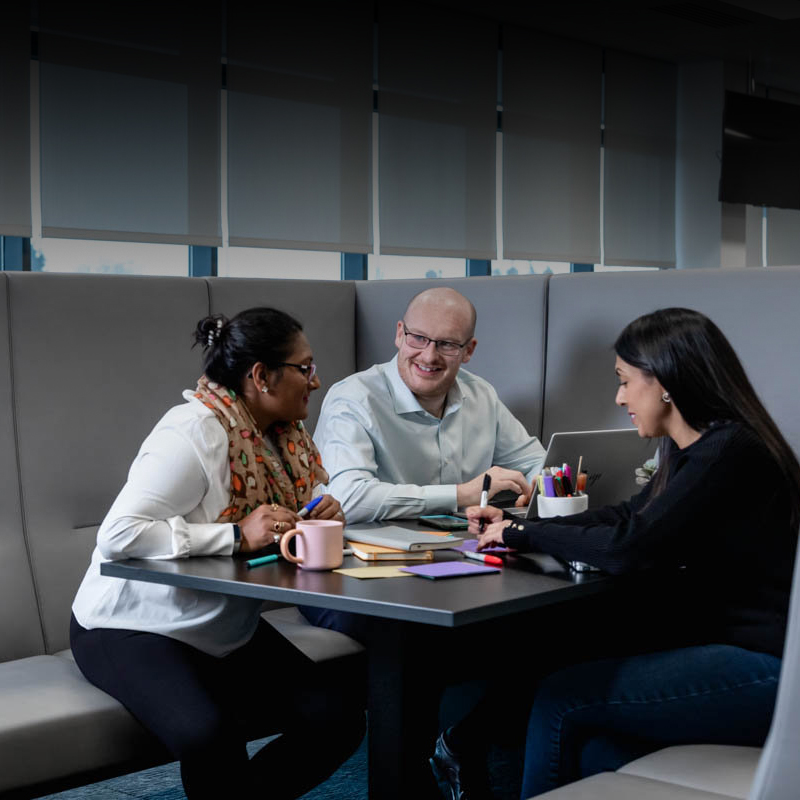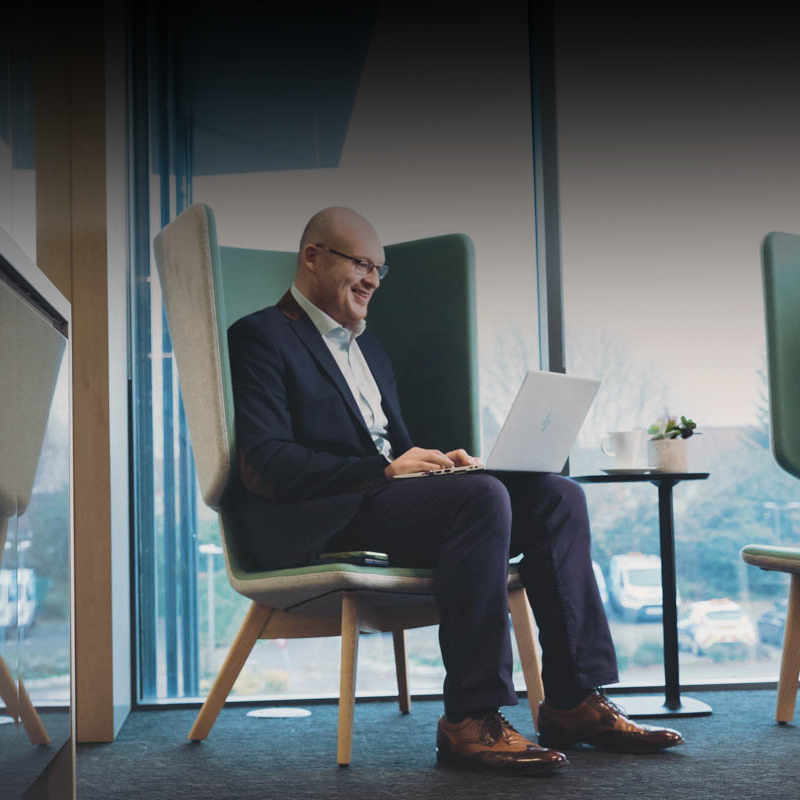 All this and so much more…
Starting from
scratch? IA-Cloud
can do that too
While IA-Cloud helps you get the best out of your existing cloud estate, it also includes services to help small-to-medium business (SMB) customers get started with the cloud.

Building from new for SMBs
Some customers might be new to cloud computing and be looking to expand their resources into Azure as part of a hybrid strategy. But for many SMBs, getting started is often a big hurdle. Making sure your cloud-based infrastructure is correctly set up and configured can be critical, as it is often near impossible to correct this later on once everything is up and running.
IA-Cloud's Build service empowers SMB customers faced by a blank Azure subscription with the ability to build an Azure virtual data centre in a of a couple hours, not days. Plus their whole environment is fully documented with an automated high-level design included.
Once they're up and running, they can enable IA-Cloud's core service to manage their environment as it grows. A true end-to-end service and acceleration.

Disaster Recovery Accelerator for SMBs
Small-to-medium businesses often lack the resource and capacity to create a full disaster recovery (DR) solution. In fact, 75% of SMBs do not have a DR plan, let along one they've tested, and yet 93% of businesses that experience a disaster recovery event without a tested plan go out of business within 12 months.[1]
Therefore it is critical that DR plans for your core IT services are created, are workable and can be tested. This is often difficult for small-to-medium businesses to execute, due to the cost of running or renting a second data centre, and all the related hardware required. It's even harder to test DR procedures when you have limited capacity and capability.
IA-Cloud's Build service is here to help. SMB customers can use it to create their own DR data centre, all in the space in a matter of hours. Our service then walks customers through how to select, replicate and test in isolation their virtual machines – for true DR that required minimal cost and effort.
Once a DR environment is created, IA-Cloud can be enabled to look after your Azure DR subscription and its core infrastructure, including monitoring your replication activity.

Migrate your workloads from VMware or Hyper-V
For some customers, it might be a case of moving existing workloads from on-premises into the cloud. This could be for a variety of reasons, from hardware that's about to reach end-of-life, to running out of capacity and needing to migrate workloads elsewhere without incurring a large bill for additional kit.
IA-Cloud's Build service also includes a migration accelerator for businesses that are new to Azure and the cloud. This service creates a base infrastructure and then assists customers by helping them select, replicate, test and move virtual machines from either VMWare or Hyper-V.
IA-Cloud also includes the ability to test in isolation, meaning customers can try moving their workloads without impacting live services.
Once created, IA-Cloud can be enabled on your subscription to help with overall management as new workloads are moved in.
Enhance IA-Cloud with Ultima's Managed Cloud
While IA-Cloud is a SaaS-based tool to help your existing technical staff enhance your cloud estate, what happens where you need that additional technical expertise on hand for full management? Ultima has the capability to elevate your experience with additional services alongside the IA-Cloud tooling to give you that technical expertise you need.

Get started with your own internal resources. Invite as many internal users to the platform from your company as you need to manage your cloud environments.

Ultima's Cloud Break-fix service
This is the same as our IA-Cloud platform-only offering but is designed for customers who want extra peace of mind and someone to call if the worst happens, or if they are in a bind and require some expertise.

For customers who are looking for a fully managed cloud service. Our technical experts from 24×7 managed service center are combined with our IA-Cloud tooling and Ultima's ServiceNow ITSM platform. With our combined services our customers are backed by Ultima every step of the way in managing and administering your cloud estate. Check out our Managed Cloud brochure here.




Partner With Us: IA-Cloud's Partner Centre
The IA-Cloud Platform is a valuable resource for partners like MSPs and well as for end customers. It's ideal for MPSs who are experiencing talent shortages but who want to win and retain customers by doing more with less.
The lack of technical talent is now one of the biggest barriers to adopting new technologies and services, according to Gartner.[1]
So adopting automation and simplified services is now a game-changer for partners who want to do more for their customer base.
That's why our products are built not just with end customers in mind, but with partners and service providers too. IA-Cloud's Platform for partners allows you to provide your business and your end customers with capabilities that would take months or years of time and effort to develop in house. They also give you an edge over your competitors, while allowing your staff to get more time back to add more value.
As well as the platform's capabilities, the IA-Cloud's Partner view enables you to view all your customers through a single pane of glass, giving you visibility of cloud management, monitoring, security, optimisation, documentation and so much more.
The ROI figures achieved by our existing partners shows just what a difference they're seeing with LABS products.
working days saved through automation per year
additional technical staff required during the period

Free eBook from the experts
The world we live in is vastly different from just a couple of years ago – no wonder it's being called the new normal.
For customers who were already leveraging the public cloud, we saw a substantial increase in spending. Across our customer base, cloud consumption increased at an exponential rate in 2021 and 2022, and this shows no sign of changing in 2023 and beyond.
This increased usage has, in most cases, been born out of necessity due to the demands of hybrid working and the need to provide services to remote staff. The rush to get services up and running in the cloud to support the rapidly changing demands of the workforce has led to an increase in unplanned costs and a ballooning cloud spend bill.
In our eBook, compiled by our cloud experts, we look at the key Azure public cloud trends for 2023 and beyond, backed by the unprecedented events of the past 18 months and looking forward to new normal we now live in.