At Ultima we want to make transformative IT easier to access for more businesses. To help businesses of all sizes reduce costs, increase profitability, and gain competitive advantage.
Ultima employees strive for excellence even when no one else is looking. When faced with challenging decisions we do the right thing, and act with integrity in every aspect of our work. We're trusted for the quality of our services. We're honest in our feedback, supporting one-another and our business to continuously identify improvements.
We are open & respectful of everyone, and we understand the importance of a diverse workforce. We seek different viewpoints to enrich the work we do. We value and respect one another and encourage inter-team collaboration to work together in achieving excellence. We're open about our processes and champion inclusive working.
Customers are at the heart of everything we do. We have a zeal for technology and the potential it unlocks. We surround ourselves with inspirational and innovative colleagues. We strive to exceed expectations of quality, security, privacy, and reliability. We are passionate about employee development, learning new skills, and embracing new technologies.
Ultima employees keep their word and take responsibility for the commitments they make. We take accountability for the improvement of our services and the wellbeing of our customers. We engage our staff in decision making, enabling an environment of growth and development. We support one-another in delivering the best possible service to our customers.
Sustainability
Considered
We're extremely proud that the work we do to help our customers grow has a positive impact on our staff, our local community and the wider environment.
Watch our latest Sustainability Animation to learn more about our project.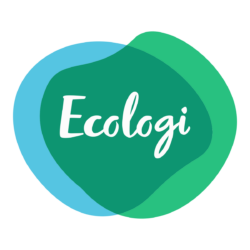 We are excited to announce that as part of our ongoing commitment to taking care of the environment through sustainable practices we have partnered with Ecologi. They are an environmental organisation with the mission to provide everyone with access to the best solutions to save our planet.
We are one of the UK's leading IT infrastructure partners. We are ambitious and proud to be working at the forefront of cutting edge technology. We are proud that we only hire top talent – the future thinkers, the innovators, those that are passionate about a changing environment and driven to make a difference.
Make a difference and join the conversation in the Ultima Community, where you can read our latest blogs, get advice and join discussions.
Take a browse of our latest blogs as well as events as we share with you the key industry tips, news from our partners, best practises and recommendations.
Here at Ultima, we offer expert IT solutions and services to organisations across a host of industries and sizes. Read about the solutions we've provided or contact us for more information.
→ Get In Touch
Learn more about
Ultima
Fill out the form and a friendly member of our Cloud team
will get back to you.