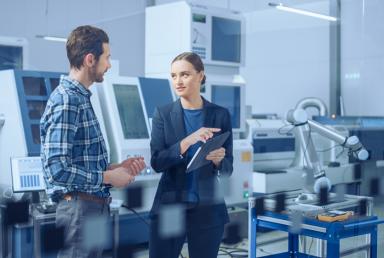 Centralising and streamlining IT operations & infrastructure in manufacturing
06/09/2022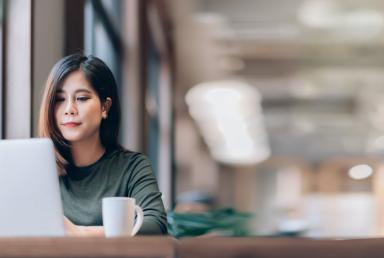 Achieving enterprise mobility & security for financial services organisations
06/09/2022
Business agility is mission-critical for financial services organisations. Market dynamics place a premium on the ability to adapt to changes such as M&A, add new locations and scale existing sites while maintaining uninterrupted productivity and customer service.
Meanwhile, mobility expectations have also changed- apps need to be delivered on more devices, in more places, to support roaming customer service and workforce flexibility, all without compromising performance and security.
Citrix has been at the forefront of delivering secure workspace solutions for over 30 years, the last 18 months have demonstrated that enabling people to be productive anywhere on any device can be a game changer. And with Citrix being used in 99% of the Global Fortune 100 companies, the technology is trusted by all industries- including highly regulated and security-conscious sectors such as financial services.
Citrix and Microsoft work closely together to ensure that Microsoft Azure is a first-class platform for Citrix Workspace. Citrix provides the capability to use Azure Virtual Desktop benefits, enabling a highly scalable, high performance virtual apps and desktops solution in public cloud, while also integrating existing infrastructure and other applications.
Key Benefits:
Simplicity: Apps, desktops and content are available through a single workspace, providing employees with instant access to the information they need and allowing them to respond quickly to customer demands
Scalability: Hosting resources in Azure enables fast scaling, low cost BCP/DR capabilities and vast geographic reach, enabling you to quickly adjust resources in response to M&As or market changes
Security: Centralised security controls such as granular policy-setting allows application policies to be defined and managed so that access can be restricted based on roles and devices. This ensures data protection without compromising customer/user experience
Speed: With low-cost, high performance networking solutions, remote and branch offices can be set up faster, allowing IT Teams to workforce changes resulting from M&A or market factors
Service: Brokers, tellers, advisors, call centre staff and other employees can work anywhere using any endpoint, enabling them to provide better service to customers
Sensitivity: With business-sensitive information centralised in the data centre instead of individual endpoint devices, the audit footprint is dramatically reduced to comply with regulations, it also provides you with the ability to encrypt data-in-motion and data-at-rest.
Savings: Migrating to a cloud-hosted VDI cuts IT costs by 55% compared to an on-premises solution, without compromising on security or efficiency, helping you remain competitive in this fast-paced environment
With Microsoft providing the platform and Citrix providing the tools, you can provide employees and customers with secure instant access to apps, data and communication on any device, anywhere. As a Citrix Platinum Plus Partner & Microsoft Gold Partner, Ultima are the ideal partner to assist you in delivering an integrated workspace that empowers your employees.
Why Ultima for Citrix & Microsoft
Ultima have extensive experience deploying Citrix solutions in Microsoft Azure and have worked closely with Citrix and Microsoft to ensure that customers attain the value of next-gen cloud hosted workspaces. Whether you are new to Microsoft Azure or an established consumer, Ultima can work with you to deliver an integrated and rich user experience leveraging the Citrix Cloud platform whilst also benefitting from a deep understanding of enterprise-scale virtual desktop solutions in Microsoft Azure.
Ultima offer services ranging from Strategy and Readiness Assessments, Design and Deployment Services, through to full lifecycle management of your Cloud Desktop and Microsoft Azure environment. Get in touch today for more information.