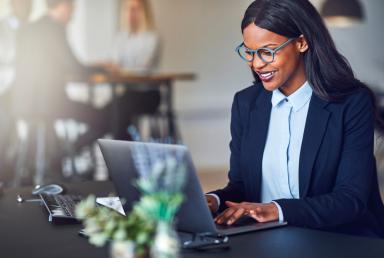 Learn why financial services rely on Citrix on Azure
06/09/2022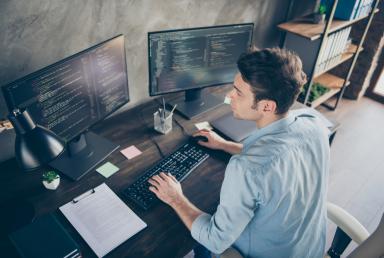 International Programmers' Day
06/09/2022
Employee mobility is now the norm, with the proliferation of SaaS applications empowering the workforce to work on any device and from any location, whilst enabling organisations to be more responsive to customers. For financial services organisations, mobility is crucial in enabling employees to provide customers with a high-quality service and empowering them with self-service options. Fin-serv workers also need to be able to respond rapidly to changes in the market, so a consistent experience across devices is key, whilst also ensuring robust security.
However, there are several key challenges to adapting apps for a mobile workforce, including:
Development & compatibility: IT teams must ensure that custom applications are fully mobile, accessible and optimised for any device, which is increasingly challenging with the ever-increasing variety of devices and mobile operating systems.
Management & delivery: To avoid confusing people with different methods for accessing workspaces, IT teams should provide all end users with a single, familiar experience regardless of their device. They also need a single management console to efficiently manage workloads and apply upgraded, changes and patches.
Security: With security being absolutely crucial in financial services, including keeping sensitive information secure, abiding by government regulations and internal risk management policies, it can be complex to fully secure a mobile workplace. At the same time, you need to ensure your security policies don't delay employees from gaining access to data or applications when they need them.
Availability & performance: Poor application performance on mobile devices can quickly disillusion users and force them to try insecure methods to complete work. For people accessing apps inside and outside office walls, stable network connectivity is essential to their security and productivity.
Employee Experience: Most legacy solutions have taken an incremental approach to mobility, instead of being designed with mobility as a priority. This results in clunky user interfaces and unintegrated apps that frustrate users and pose barriers to full productivity.
So, how can IT teams overcome these challenges and deliver a secure & mobile workspace?
Citrix Workspace provides financial services institutions with the capabilities to securely deliver applications and desktops, as well as provide seamless, secure access to all users' data through a single platform:
Manage, secure and deploy all types of apps: Citrix Workspace provides any device access to all applications and data. By using a single, centrally managed console to support users on any type of device, IT can dramatically reduce development cycles while simultaneously making new applications available.
Simplify application delivery on any device: Citrix Workspace centralises application management, making it easy to provide self-service access to critical business applications. Centralised management enables IT teams to push out app upgrades and changes instead of physically touching and accessing every device.
Secure sensitive data while allowing user flexibility: Citrix Workspace provides seamless, secure, and remote access to both centrally managed and unauthorised data sources, whilst data stays protected within the data centre. IT teams can set access policies and single sign-on capabilities provide a simplified user experience. Comprehensive mobile device management (MDM) allows IT teams to enforce password protection, restrict corporate network access from jail-broken devices, and lock or wipe data selectively from lost or stolen devices.
Enable secure file sharing and content collaboration: Citrix Workspace provides multi-level data protection through multi-factor authentication, granular file access policies, and encryption for data at rest and in motion. The platform offers flexible data storage- on premises, in a secure cloud environment, or in a hybrid combination, to meet data sovereignty, compliance, performance, and cost requirements. Comprehensive activity logs ensure full auditability and facilitate regulatory compliance.
Deliver a great user experience: A single dashboard for all apps and data is not just convenient; it's crucial to financial services employees who rely on countless interfaces, each with their own login and security. Security is unobtrusive and transparent to the user, ensuring data protection without impeding productivity or causing users to seek workarounds.
With Citrix Workspace, financial institutions can respond faster to employee needs, customer demands, compliance mandates, and cybersecurity threats. Download the whitepaper to learn more.
Ultima provide workspace strategy engagements to help you align your requirements with a technology roadmap to enable a clear execution plan, get in touch today to get started. We're also part of the Citrix Cloud Success Programme, which enables us to align you with a dedicated Customer Success Manager (CSM) to aid the utilisation of your cloud licensing, enabling you to realise the value from your subscription and accelerate the return on your investment- all free of charge.
Ultima are a Citrix Platinum Plus Partner and over the past 20 years have developed a strong strategic relationship, maintaining a large team of licensing, technical and sales specialists. Ultima were the first UK partner to be awarded Platinum Plus status, demonstrating our ability to sell, design, deliver, and support Citrix Workspace and Networking solutions for our customers to the highest standard. We are proud to be named as Citrix Worldwide Partner of the Year 2019 and EMEA Workspace Partner of the Year 2020, highlighting Citrix's recognition of our ability to deliver solutions across their full portfolio to our customers.