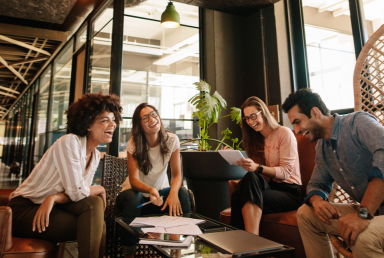 International Week of Happiness at Work
06/09/2022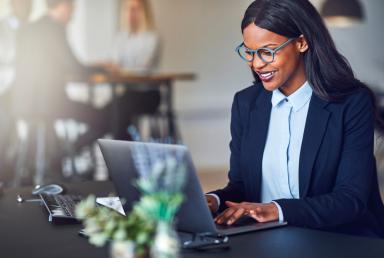 Learn why financial services rely on Citrix on Azure
06/09/2022
​Manufacturing organisations face a variety of challenges when it comes to their IT environment. They need to be able to provide geographically dispersed R&D, plant floor and distribution teams with secure access to the resources required to bring products to the point of consumption faster- with no disruption in the supply chain.
Challenge #1
Manufacturing IT leaders are expected to drive innovation in the business and deliver on key initiatives such as service delivery to globally distributed teams or reducing plant downtime. However, it's often the case that resource are instead tied into implementing and supporting legacy systems reliant on complex management and manual tasks.
IT leaders can use technologies such as Citrix Cloud computing and desktop virtualisation to centralise and streamline IT operations and infrastructure. This leads to the reduced overhead and increased efficiency needed to cut manufacturing plant downtime, meet production schedules, enable workforce mobility and quickly scale to changing business cycles.
Furthermore, ​​​​​​ Citrix provides the capability to use Azure Virtual Desktop benefits, enabling a highly scalable, high performance virtual apps and desktops solution in public cloud, while also integrating existing infrastructure and other applications.
Challenge #2
With global market conditions, technology and regulations constantly changing, manufacturing business leaders are under pressure to build a flexible business model that can be scaled according to demand to take advantage of emerging markets, whilst increasing workforce productivity and mobility while meeting strict regulatory requirements.
Citrix solutions enable your IT team to centrally deliver business critical as well as 3D applications and workstations to any facility, device or person. Since this happens in a matter of days rather than weeks or months, your organisation can accelerate product launches and stay ahead of the competition.
Challenge #3
Keeping intellectual property secure is a huge undertaking, especially since sensitive product information passes through many points in the lifecycle- including third parties, and you may also face strict NDA requirements from your customers. However at the same time, it's crucial to provide your workforce with timely, mobile access to information to accelerate product launches and minimise production delays.
Citrix solutions empower you to address key security and compliance priorities by ensuring the right level of secure access for every individual and situation – without sacrificing individual workforce productivity or satisfaction. Citrix offers a fully unified SASE solution that integrates a comprehensive, cloud-delivered security stack with SD-WAN and zero-trust access to securely empower the workforce with the best experience for any application, anywhere, on any device.
A collaborative approach
With Microsoft providing the platform and Citrix providing the tools, you can provide employees and customers with secure instant access to apps, data and communication on any device, anywhere. As a Citrix Platinum Plus Partner & Microsoft Gold Partner, Ultima are the ideal partner to assist you in delivering an integrated workspace that empowers your employees.
If you run some or all of your Citrix workloads on-premises, here are 5 great reasons why migrating to Citrix Virtual Apps and Desktops on Microsoft Azure can accelerate your digital transformation and amplify IT cost savings- all while reducing your reliance on physical infrastructure.
Ultima provide workspace strategy engagements to help you align your requirements with a technology roadmap to enable a clear execution plan, get in touch today to get started. We're also part of the Citrix Cloud Success Programme, which enables us to align you with a dedicated Customer Success Manager (CSM) to aid the utilisation of your cloud licensing, enabling you to realise the value from your subscription and accelerate the return on your investment- all free of charge.