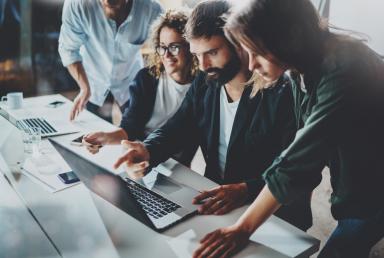 Ultima & JAM's Innovation Spotlight
01/07/2021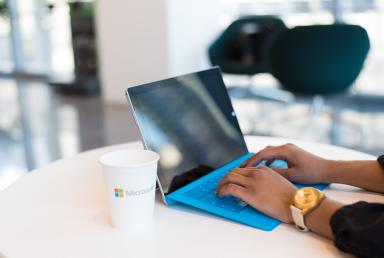 Microsoft Monthly Newsletter – July
18/07/2021
Ultima – Scott Dodds, CEO
For over 30 years Ultima has built its business on the constant flow of innovation from our key technology partners. These so-called 'digital rivers' have not only become wider but the speed of the flow of innovation has increased exponentially.
Ultima built its reputation on the combination of great partner technology and great people, something we call Software and a Service. As a next-gen Managed Services Provider we have constantly looked to use the latest automation technology platforms to improve the quality and consistency of our services. In recent years we have also developed our own automation platforms for cloud migration, optimisation and management as well as process automation.
Simply put, our role is to secure our clients' revenue and reputation 24/7, by adding significant value to their core technology platforms. Ultima constantly scans the market for the latest innovations and skills to ensure we keep our clients ahead of their own fast flowing 'digital rivers'.
Every new technology innovation now has to have security at its core. The next innovations will be around enabling clients to have extended 24/7 security management and response (XDR). This will need to cover all layers of the technology stack from the OS up to the applications wherever they reside, including training the human workforce to avoid social engineering risk. 'Secure by design' is the key to architecting any business today. As the threats to your revenue and reputation increase daily, the response to these threats needs to be automated and constantly updated. This security posture will enable businesses to safely innovate at speed, ahead of their competitors.

As part of our Innovation Month here at Ultima, we caught up with a few of our partners as well as Just After Midnight (JAM) to get their opinions on the Biggest Innovation of 2021. Find out their opinions below:
Just After Midnight- Sam Booth, CEO
In the last few years, we've seen huge service innovation among those MSPs evolving alongside the technology they provision.
As practices like serverless and containerisation have increasingly blurred the line between application and infrastructure, the role of the MSP has changed too – now much more tightly connected to development, and with a much broader involvement.
This is a great thing for those who adapt to it – and these technologies do offer huge advances in terms of scalability and flexibility. Ultima recognised this trend and the need to add a next-gen MSP – Just After Midnight – into the family. But for legacy providers, and old-school managed service providers, there might be a little too much catching up to do.
Microsoft
At Microsoft we have several Innovation stories which you can view here. A key one to highlight is the 'Planetary Computer' – which is a big component of our Sustainability initiative, to be carbon negative, zero waste and water positive as an organisation by 2030 – full details here.
The other innovation I'd callout from a Microsoft perspective, is the massive learnings & investment that's been made to ensure 'remote work' is as productive as we were pre-COVID, whilst also having the same sense of place, purpose & inclusion. As we move into a 'new normal' which will likely be a hybrid workspace (with it being common or standard to have people both remote & in-person), these investments will be even more important. Find more details in our blog here.
Check Point – Rafi Kretchmer, VP Product Marketing
We believe our customers deserve to maintain productivity while staying protected in everything they do. Wherever you connect from, whatever you connect to & however you connect – your home, your devices, your privacy and your organisational data must be secure and protected from any cyber threat. Realising that post-pandemic people and organisations will be re-built in a new world, we at Check Point took what we learned in 2020 to reformulate our cyber strategy and vision for 2021, and beyond. In order to help our customers best prepare for what is to come, we will build our innovations around these models to protect organisations from another sweeping outbreak, the cyber pandemic.
We are committed to developing and enhancing our 80+ existing solutions and providing our customers with the most advanced threat prevention solutions on the market to address all of their needs on prem, in the field, and in the cloud. In each of our innovations, there are core guiding principles:
– Prevention-first approach: Deploy pre-emptive user protections to eliminate threats before they reach the users
– Gold Standard Management: Obtain via a single pane of glass to manage the entire security estate
– Consolidated Solution: Realise complete, pre-emptive protection against the most advanced threats while achieving better operational efficiency
To read more about disrupting cyber strategies for 2021 and beyond, click here.
One solution we want to highlight is Check Point Harmony Connect which redefines SASE by making it easy to access corporate applications, SaaS and the internet for any user or branch, from any device, without compromising on security.
Built to prevent the most advanced cyberattacks, Harmony Connect is a cloud-native service that unifies multiple cloud-delivered network security products, deploys within minutes, and applies Zero Trust policies with a seamless user experience.
Tightly integrating with leading SD-WAN services, Harmony Connect combines client and cloud-based protection to deliver enterprise-grade security with less than 50ms latency and a 99.999% uptime—allowing organisations to scale remote access with peace of mind.
Find out more about Ultima's Check Point Partnership here.