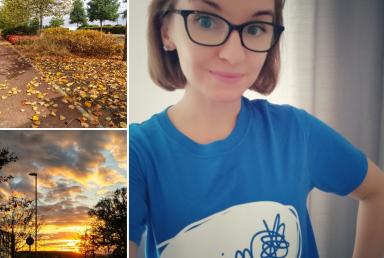 100 Miles in October for Mind
06/09/2022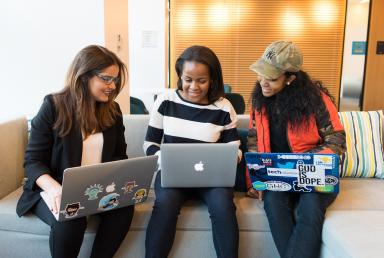 Ultima Sign Microsoft Partner Pledge
06/09/2022
At Ultima we are committed to doing our part to support the local community as well as the wider environment. To coincide with Make a Difference Day we wanted to share with you the activities we have participated in over the past couple of months to support our charity partner Mind and tree planting partner Ecologi this year.
In August this year we partnered with Ecologi who are an environmental organisation with the mission to provide everyone with access to the best solutions to save our planet. Ecologi work in partnership with Eden Reforestation Projects to plant millions of trees around the world each month to combat climate change. Since the launch of our partnership, we have planted 900+ trees for several initiatives which you can find out more about here. We have seen a huge success with this partnership so far and will also be utilising Ecologi by extending this to other projects including:
We're helping customers achieve their sustainability goals by reducing their reliance on physical servers by moving towards cloud technologies, which use energy in a more efficient way than traditional, in-house data centres. According to a recent study by Accenture, switching to the cloud can reduce company's per-user carbon footprint by 30-90%. When customers commit to creating a more sustainable future by buying a cloud service or product with us we will be plant a tree on their behalf.
On a regular basis we send our employees across Ultima and Just After Midnight treats. The latest employee gift send out was to promote the launch of our new LMS platform Edapp earlier this month. Each employee was sent a spooktacular gift with instructions on how to enter our competition to win a spa trip for 2. Take a look at our social post on this here. Going forward each time we do an employee gift send out we will be planting trees via Ecologi.
In April we announced that this year we will be supporting Mind who provide advice and support to empower anyone experiencing a mental health problem. We have been busy campaigning to raise awareness and promote the understanding of this important cause through a series of fundraising activities and events. The first event to launch our charity partnership was the Mind walk at which employees across the company took part in the Ultima Mind Walk flying the flag for mental health. We raised a total of £935 for our charity partner to put towards improving their services.
Another key date in time for this partnership was Mental Health Day on Sunday 10th October. Our employees wellbeing is our priority so we worked with Mind to provide employees with resources, guidance and details on this subject. We are also currently working with Mind to train Ultima Mental Health Champions who will be the first line of contact for employees in need across Ultima. We want to ensure they have the someone to talk to and someone to listen to them, their needs, and any problems they may be facing.
Keep an eye on our social media channels as we look to run more fundraising events over the coming months for Movember and Christmas.
Ultima is also supporting the Microsoft Partner Pledge which is a new initiative that "helps the UK prepare for the challenges of the future". The programme recognises the impact of transformative technologies such as Artificial Intelligence (AI), Cloud Computing, Internet of Things (IoT) as well as Mixed Reality, while being mindful of the consequences that large-scale change associated with industrial revolution and the rapid adoption of technology can have on the world and our communities, both now and in the future. Find out more about the Microsoft Partner Pledge here.
If you would like to find our more about Ultima's commitment to sustainability take a look at our short video below: