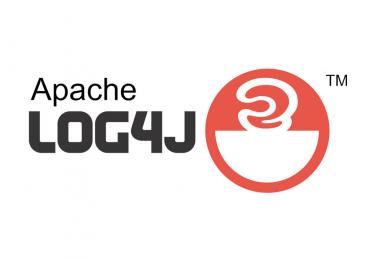 Critical Vulnerability: Apache Log4j/LogJam
06/09/2022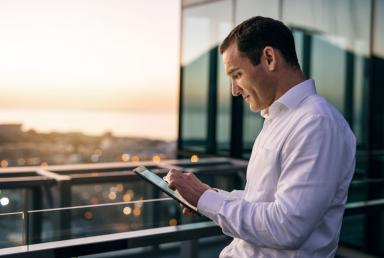 Has the push to public cloud made your organisation 'unconsciously hybrid'?
06/09/2022
We're pleased to share with you the Ultima Partner Pulse, bringing together the latest updates from some of the key partners we work with.
If you have queries on any of the below or would like to discuss anything further, please contact your Account Manager or enquiries@ultima.com

VMware have been named a Leader in the Gartner Magic Quadrant for Hyperconverged Infrastructure Software for the fifth consecutive time and also positioned further in the 'Completeness of Vision' axis.

"Organisations need infrastructure that is simple to manage, supports any application and is intrinsically secure with many looking to HCI as an answer to start this journey," said John Gilmartin, Senior Vice President General Manager, Cloud Platform, VMware. "VMware vSAN helps IT prepare for the hybrid cloud through seamless evolution, broadest deployment flexibility and VMware Tanzu integration. This latest Leader recognition from Gartner reflects our continued drive to innovate and provide best-in-class HCI solutions to our customers."

Please contact your Ultima Account Manager for information about how we can help you get the most out of your VMware solutions.

Microsoft
On 1st March 2022, Microsoft is due to implement its largest ever price increase to its seat-based offering, including a 25% increase for E1, 15% for E3 and 8.5% increase for E5 licenses. Whilst price increases are never a good thing, there are ways to mitigate these, including recently announced discounts for annual terms and longer term commits. To help support customers through this transition we're currently offering the following:
– A free Microsoft Health Check to identify redundant, duplicate, and underused licences.
– Support to ensure a business's subscription licences correctly match their user profiles, avoiding overspend on unnecessary licence features.
– Assistance leveraging the promotional long term price lock to avoid upcoming price increases.
Contact us today to arrange a no obligation chat with one of our Microsoft specialists.
As part of our AMMP (Azure Migration & Modernisation Programme) certification we're able to access funding to support organisations moving workloads into Azure. More details can be found in our blog here.
To support smaller (sub-300 seat count) customers, Microsoft Teams is now available outside the full M365 suite. Teams Essentials delivers all the integration possibilities, storage, collaboration, and calendar functionality without the overhead of the full package where it might not be needed. Please contact your Account Manager for further details.
For organisations fully bought into Surface, Microsoft have recently launched a new Surface Management Portal. Built into Microsoft Endpoint Manager, this provides a centralised solution to self-serve, manage and monitor Surface devices at scale. Find out more here.
The Surface Black Friday discounts remain available, including up to 20% off Surface Pro X / Surface Go 2, 10% off Surface Pro7+ and up to a whopping 50% off Surface Duo devices, although stocks are fading fast. Once it's gone it's gone, please speak to your Account Manager to find out more!
Citrix's VP of Strategy Tim Minahan recently spoke about his vision of the Rules for Work, and how they are continuing to be rewritten by ever-changing challenges. Tim predicts 5 shifts in the technology marketplace:

– Innovation will take centre stage
– The enterprise will go virtual
– The digital workspace will be the new office
– The social contract will be rewritten
– A new class of jobs will emerge
He states that "The foundation for the future of work has been laid. And companies that embrace and build on the hybrid models and technology that will drive it can cultivate the flexible, agile and empowered workforce they need to propel their business into the future." Citrix has a broad portfolio of solutions that will help customers stay ahead of these shifts. As the only Citrix Platinum Plus Partner in the UK, we are ready to discuss these changes with you, please get in touch to find out how we can help you on your journey.
In HPE's recent Securities Analyst' Meeting, CEO Antonio Neri announced the company's focus on three key megatrends:

– A data explosion at the edge (ROBO and embedded systems)
– Adoption of a cloud-everywhere experience, meaning IT-as-a-service, elasticity, subscription/pay-for-use and cloud-native software
– Adoption of data analytics

The volume of data being generated at edge sites means much of it must be analysed there as it's too time-consuming moving it to public cloud for analysis and decision-making. HPE GreenLake has been built to overcome this challenge- freeing data and allowing you to work on it where it makes sense. Get in touch to find out how GreenLake could benefit your organisation.
HP Inc
HP Inc is the first company to pilot WWF's new science-based targets for forest conservation (developed with the help of HP's funding). These targets are based on new methods which predict the impact of printing on forests and identify key regions to focus conservation efforts.

The two companies have also joined each other's forest conservation initiatives, with WWF now a part of HP's Sustainable Forest Collaborative and HP a part of WWF's new Forest Forward program. To learn more about HP's focus on sustainability, watch the video below:
Avanan, which was acquired by Check Point earlier this year, has been named as one of the fastest-growing email security companies in North America on the 2021 Deloitte Technology Fast 500. "Email has consistently been the number one attack vector leading to breaches in organisations, and Avanan's focus on securing cloud-based email has allowed us to lead the revolution in how organisations secure their email.
Check Point Software and Avanan's industry-leading API-based security redefines cloud email security and delivers best-of-breed email malware protection. Organisations around the world can now modernise their legacy solutions with email security as-a-service and protect cloud email and collaboration suites from the most sophisticated attacks" Gil Friedrich, VP of Email Security at Check Point. To learn more about Check Point solutions, click here.
Cisco's just released 2021 Duo Trusted Access Report confirms that enterprises are taking steps to move away from passwords and adopting low-friction authentication methods to protect the hybrid workforce. While the total number of Duo MFA authentications increased 39% in the past year, biometric authentications grew even faster at 48%.

Moving away from passwords will significantly improve the login experience for the majority of users- in turn leading to stronger security. The importance of user-centric security that incorporates employee work patterns to keep resources accessible and protected from malicious actors is reinforced by the recent Cisco Hybrid Work Index. The report showed that while there was a surge in VPN and secure remote access at the onset of the pandemic, fraudulent access attempts also grew 2.4 times and remain elevated 18 months later.
Dell Technologies announced record financial results for its fiscal 2022 third quarter, driven by growth in all business units, customer segments and geographies. "We are uniquely positioned in the data era, with durable advantages and market-leading positions. Our strategy is focused on growing our core business across markets including multi-cloud, edge, telecom and as-a-Service" said Chuck Whitten, Co-Chief Operating Officer, Dell Technologies. As a Dell EMC Gold Partner, we have the knowledge and expertise in both the data centre and cloud worlds to advise on the best solution for you and your organisation.
Nutanix has been named a Leader in Gartner's November 2021 Magic Quadrant for Hyperconverged Infrastructure Software for the fifth year in a row. "Businesses are increasingly embracing hybrid multi-cloud strategies and we've seen customers rapidly adopt HCI solutions to simplify data centre modernisation efforts while capitalising on the added automation, ease of use, agility and full software stack capabilities that HCI enables" said Rajiv Mirani, Chief Technology Officer at Nutanix.

Please get in touch to find out if Nutanix may be a right fit for your organisation.
Other Updates
Mimecast – Mimecast's new report- 'State of Ransomware Readiness: Facing the Reality Gap' highlights the dramatic rise in ransomware attacks over the past year and the challenges faced by cybersecurity leaders in protecting remote workforces. Key findings include:

– Phishing emails with ransomware attachments (54%), web security (47%), and phishing emails leading to a download (45%) are the primary sources of ransomware attacks
– Only 45% reported they have file backups that would allow them to avoid having to pay the ransom, or to mitigate damage from an attack
– 45% would like budget to fund more up-to-date data security systems
– 46% of executives want more frequent security awareness training for end-users
– 40% of respondents want greater sharing of threat data
This are just a snippet of the information in the report and if you would like to find out more, please find the full report here.
Palo Alto – At their Ignite '21 conference in November, Palo Alto announced the release of Prisma Cloud 3.0. The industry's first integrated platform to shift security left, Prisma Cloud 3.0 improves organisations' entire cloud security posture by reducing security risk at runtime.
With a customer base that already includes 77% of the Fortune 100, the most complete Cloud Native Application Protection Platform (CNAPP) now also offers organisations cloud code security to embed critical protections in the development process, agentless security to complement existing agent-based protection and Cloud Infrastructure Entitlement Management (CIEM) for Microsoft Azure. Get in touch today to learn more.
Get in touch today to discuss any queries you might have.