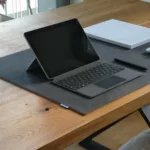 Introducing Microsoft Tech for Social Impact
18/09/2023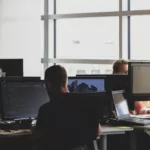 Navigating Datacentre Storage Challenges
03/10/2023
Microsoft is ushering in a new era of AI that promises to reshape our digital experiences. Last week they announced their vision for Microsoft Copilot at an event in New York—a digital companion for your whole life – that will create a single Copilot user experience across Bing, Edge, Microsoft 365, and Windows.
In this blog, we'll explore the highlights of this announcement and provide links to the full Microsoft article for in-depth details.
Read the Full Microsoft Article
Microsoft Copilot: Your New AI Co-Pilot
Microsoft Copilot represents a paradigm shift in human-computer interaction. It seamlessly integrates into your daily life to provide AI-driven assistance in natural language. Whether you're coding with GitHub, working efficiently in Microsoft 365, searching on Bing and Edge, or enhancing your PC experience with Windows, Copilot is designed to simplify tasks and boost productivity.
Windows 11 Update: Copilot Takes Centre Stage
The Windows 11 update, starting on September 26th, introduced Copilot's capabilities to a wide range of applications. With over 150 new features, Windows 11 brings Copilot right to your taskbar, making it your constant companion for work, school, or home tasks.
Here's a look at some of what's new in the latest update for Windows 11: https://youtu.be/5rEZGSFgZVY
Bing and Edge Redefined
Bing and Edge are evolving with AI to provide a more personalised and efficient online experience. Personalised answers, AI-powered shopping, and advanced image generation with DALL.E 3 are just a few of the exciting enhancements coming your way. Copilot is set to enhance your online shopping experience and image generation, while Content Credentials ensure accountability in AI-generated content.
Transforming Work with Microsoft 365 Copilot
In March, they showed us what Microsoft 365 Copilot can do in the apps millions of people use every day across work and life – Word, Excel, PowerPoint, Outlook and Teams – using just your own words. After months of learning alongside customers like Visa, General Motors, KPMG and Lumen Technologies they have announced the launch date of Microsoft 365 Copilot will be generally available for enterprise customers on 1st November 2023.
Unleashing Creativity with Designer and Copilot
Designer, a new addition to Microsoft 365 consumer apps, empowers your creativity with AI. Generative features, powered by OpenAI's DALL.E 3, expand your creative horizons. Plus, Designer integrates seamlessly with Microsoft 365 Copilot, revolutionising document visuals.
Introducing New Surface Devices
Microsoft's new Surface devices are poised to unlock the full potential of AI. The Surface Laptop Studio 2, Surface Laptop Go 3, Surface Go 4 for Business, and Surface Hub 3 offer diverse options to cater to your needs. These devices are designed to harness AI's power, enabling you to accomplish more. These will be available on our E-commerce platform Interact shortly. 
Embrace the New Era of AI
Microsoft Copilot marks the beginning of a transformative AI era. As technology becomes an integral part of our lives, Microsoft's vision of seamless integration and enhanced productivity is becoming a reality. The future holds endless possibilities, and Microsoft is leading the way.
For a deeper dive into these exciting developments, read the full Microsoft article or join our Microsoft Copilot webinar on 11th October.