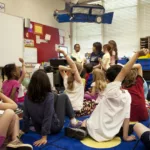 Schools Out: The Impact of Cyber Attacks on Society
05/10/2023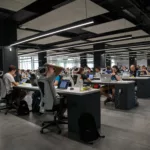 Defend, Detect and Respond for Free: Resiliency Techniques on a Budget
12/10/2023
The "Joiners, Movers, and Leavers" (JML) process is an integral part of human resources and IT management in any organisation. Traditionally, the process was manual and required a considerable amount of time and resources. But in a world where remote working is becoming increasingly common, automating JML procedures is no longer a luxury—it's a necessity. In this blog, we explore how IA-Connect by Ultima Business Solutions can help companies automate their JML process, making it more secure, efficient, and compliant.
JML Before the Age of Remote Working
Before the widespread adoption of remote working, the JML process was typically managed through a combination of manual forms, spreadsheets, and some basic IT workflows. New joiners would go through an onboarding process that might involve several forms and face-to-face IT setup sessions. Movers within the company would similarly require new permissions, software, or hardware, and leavers would go through an offboarding procedure to ensure the return of company assets and the removal of their data from company systems. These tasks required significant effort from HR and IT departments and were prone to errors, omissions, or delays, which could then lead to security vulnerabilities and compliance issues.
The Remote Working Revolution and JML
The remote working trend has introduced new challenges and complexities to the JML process. The virtual environment requires a more robust, scalable, and secure framework to manage these changes. Consider the following:
Security: With employees working from different locations, across more and more applications, managing who has access to what becomes more complex.
Productivity: Delays in provisioning or de-provisioning can lead to downtimes, impacting productivity.
User Experience: In a remote setting, a cumbersome JML process can hamper the new joiner's experience when IT teams are not on their doorstep.
Cost: Manual procedures mean more time spent on administrative tasks and, therefore, higher costs.
Compliance: Inconsistent and manual processes can lead to compliance issues, and costly mistakes, especially with data protection laws like GDPR.
Enter IA-Connect: The Solution to JML Complexities
IA-Connect, an offering by Ultima Business Solutions, addresses these challenges head-on. Here's how:
Automating Without APIs: IA-Connect can interact with legacy applications without the need for APIs, which is a game-changer for businesses struggling with old systems that are expensive or cumbersome to update.
Security: IA-Connect ensures that only authorised personnel have the right access at the right time. This not only enhances security but also ensures compliance with regulations.
Productivity and User Experience: Through its custom-built connectors (over 800 of them) that complement Power Automate, IA-Connect provides a seamless experience for the users. Automated workflows mean faster onboarding for joiners and efficient resource reallocation for movers, thus increasing productivity.
Cost-Efficiency: Automation is often seen as a costly affair suitable only for cash-rich companies. However, with the integration of low-code platforms like Power Automate, IA-Connect allows organisations to automate their JML process cost-effectively.
Compliance: IA-Connect can enforce consistent policies across the organiation, thus ensuring compliance with various data protection laws.
Managed Service – IA Connect is available as a Managed Service ensuring that processes can be automated and then your JML Automation lifecycle is fully managed saving you time and the costs of expertise.
In an age where remote work is becoming the norm rather than the exception, automating the JML process is crucial for business continuity, security, and growth. IA-Connect by Ultima Business Solutions automates thousands of JML processes a year providing an end-to-end solution for managing JML processes, offering a secure, compliant, and cost-effective method to adapt to the changing work landscape.
So, whether you're a small business or a large enterprise, Ultima with IA-Connect has you covered for a seamless, efficient, and modern JML process in a remote working world.
Contact us today for a complimentary assessment service to evaluate the maturity and effectiveness of your current JML processes.