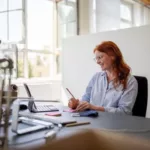 Microsoft Copilot: Release Announcement
28/09/2023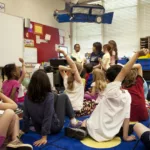 Schools Out: The Impact of Cyber Attacks on Society
05/10/2023
Organisations today need to confront the ever-expanding challenge of managing their datacentre storage efficiently. For many, the problems of capacity constraints and the looming threat of outages have become daunting realities. It's crucial to explore innovative solutions to these issues.
This article will delve into the broader context of these challenges and how you can overcome them.
Capacity Constraints: A Universal Struggle
Imagine this scenario: Your IT team is in a perpetual battle to manage storage capacity effectively. Your datacentre appears to be on the brink of running out of space continually. This predicament is a widespread concern:
Wasted Effort: Research from Gartner reveals that IT teams spend roughly 20% of their time on data management tasks like freeing up storage space. This constant resource drain diverts valuable efforts away from strategic initiatives.
Rising Costs: Expanding storage infrastructure can lead to substantial expenses. A report from The Data Centre Journal highlights that for every terabyte of data, thousands of dollars are spent on additional hardware, along with the increased costs of power and cooling.
Data Accessibility: Running out of storage space disrupts access to critical data, impacting business operations, analytics, and decision-making. In today's fast-paced business environment, delays can have costly consequences.
Performance and Capacity-Related Outages: The Nightmare Scenario
Empowering your business involves addressing these storage pain points to achieve tangible outcomes:
Seamless Scalability: Your datacentre should grow with your organisation's needs effortlessly. Imagine never worrying about running out of storage space again, ensuring uninterrupted access to data when it's needed most
Efficiency and Cost Savings: Streamlining storage capacity management reduces administrative overhead, freeing IT teams for strategic initiatives. This leads to reduced operating costs and maximises the return on your technology investments.
Business Continuity: Ensuring high availability and performance minimizes the risk of costly outages. You can guarantee that your business operations remain uninterrupted, preserving customer trust and loyalty.
Data Security: Robust data protection features, including data snapshots and backup capabilities, safeguard critical data against loss. This instils confidence in your customers, demonstrating your commitment to protecting their valuable information.
Deeper Insights into the Repercussions of Not Addressing Datacentre Storage Challenges
Loss of Productivity and Innovation: When IT teams spend a significant portion of their time managing storage capacity issues, they are diverted from strategic initiatives and innovation. The inability to allocate resources to high-value projects can hinder an organisation's ability to stay competitive in a rapidly evolving business landscape.
Financial Strain and Unpredictable Costs: Expanding storage infrastructure as a reaction to capacity constraints can lead to unpredictably high expenses. Organisations may find themselves in a cycle of constant hardware procurement, resulting in financial strain and budget overruns.
Customer Dissatisfaction and Reputation Damage: Outages and delays in accessing critical data can lead to customer dissatisfaction. A tarnished reputation due to frequent service disruptions can erode customer trust, leading to customer churn and a negative impact on brand image.
Data Vulnerability and Regulatory Non-Compliance: Inadequate storage solutions may lack robust data protection features, putting critical data at risk of loss or breach. Failure to meet data security and compliance standards can lead to regulatory penalties and legal consequences.
Missed Business Opportunities: Organisations that cannot harness their data effectively may miss out on valuable insights. Competitors who can leverage data analytics for decision-making and innovation may gain a significant competitive advantage.
Employee Burnout and Turnover: Constantly firefighting storage issues can lead to employee burnout and high turnover rates within the IT department. Hiring and training new staff to replace departing employees can incur additional costs and disrupt workflows.
Operational Inefficiencies: Storage-related problems can lead to operational inefficiencies, including slower response times, increased downtime, and customer service issues. These inefficiencies can impact an organisation's ability to meet service-level agreements and fulfil customer expectations.
Long-Term Viability and Sustainability: Organisations that cannot effectively manage their datacentre storage may struggle to adapt to changing business environments. Long-term viability and sustainability may be compromised, especially in industries where data is a strategic asset.
In conclusion, the repercussions of not sorting and preventing datacentre storage challenges extend far beyond immediate capacity constraints and outages. They encompass productivity, financial stability, customer relationships, data security, and an organisation's ability to thrive in a data-centric world. Therefore, it is crucial to evaluate innovative solutions to these issues.
Ultima offer a series of workshops and resources to support customers in navigating these challenges to create opportunities for data-driven success preventing capacity constraints and the threat of outages hindering organisation. Want to find out more? Read about our HCI Assessment Service or watch our Head of Data Presales, Richard Choi uncover the cloud data centre here: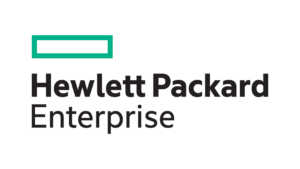 Our Partnership with HPE
With a 20-year partnership, Ultima seamlessly manages HPE's offerings as a Gold Partner for servers and storage. We offer complete services, from pre-sales to installation, leveraging extensive expertise across HPE's portfolio. Our collaboration aims to deliver practical IT solutions, covering mobility, collaboration, and cloud frameworks.