Key Trends for 2023
and beyond, from
Ultima LABS
New thinking for a new world
How are businesses adapting to the huge upheavals of the last couple of years? And how should they make the most of trends like hybrid working and cloud adoption – while navigating risks like skills shortages and budget constraints?
These two new guides will help you understand and capitalise on the latest developments in two key areas – public cloud & cloud automation as well as business process automation. These guides harness the collective expertise of Ultima LABS, our specialist automation and innovation unit.
Azure Trends for 2023 and beyond
The post-pandemic landscape features a heavy emphasis on the use of public cloud services. But in the rush to get cloud services up and running to support a hybrid workforce, many businesses have been left with high costs and hard-to-manage environments. In this guide, we look at public cloud topics including:
• Getting the most from PaaS and serverless technologies
• Taking control of your cloud expenditure
• Simplifying your multicloud environment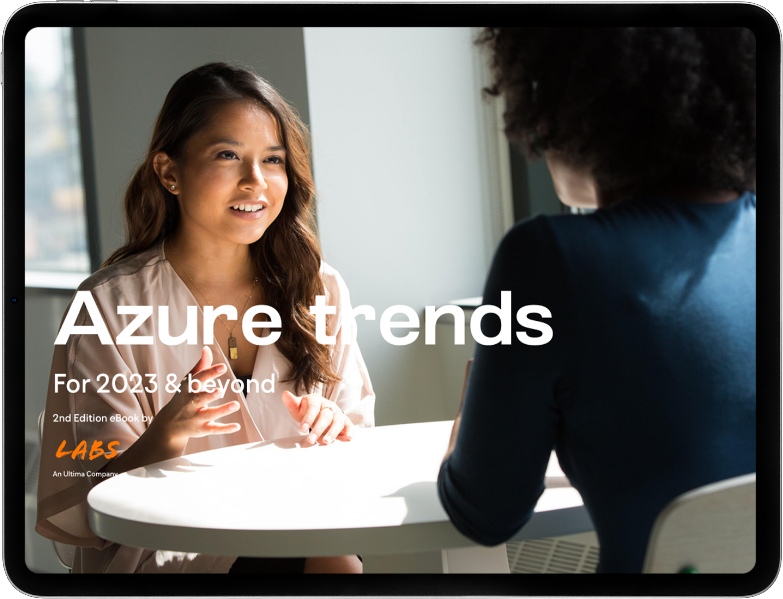 If you're experiencing any of these issues right now, you'll learn how Ultima's managed cloud services powered by our intelligent automation platform IA-Cloud can help you enjoy the flexibility and cost savings of public cloud while lightening the load on your IT department.
Business Automation Trends for 2023 and beyond
Many businesses are confronting challenges created by skills shortages, rising employee expectations, and squeezed budgets. The latest advances in automation offer a smart and efficient way to tackle these issues, especially for businesses with a growing number of remote and hybrid workers.
Read the guide and get to know the latest automation opportunities, including:
• Improving employee retention and wellbeing
• Reducing security risks caused by human error
• Applying automation to both hybrid systems and workers
Plus you'll learn how Ultima's business process automation capabilities via our patented IA-Connect product make it straightforward to realise efficiencies across all your on-prem, cloud and legacy systems.