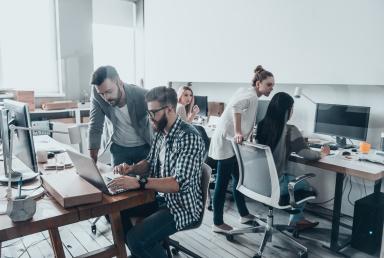 SQL Server 2022
06/09/2022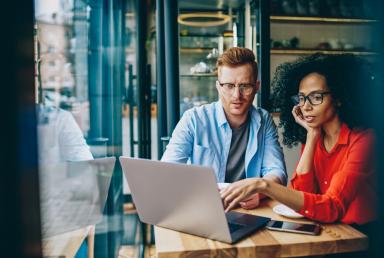 Data Platform Updates and Trends from the SQL Bits Data Conference
06/09/2022
Last year we were delighted to launch our High Impact Teams (HIT). These teams cover a variety of different topics and enable employees across the business to have an input into Ultima's future and feedback on key topics. Each team will evaluate Ultima's current position in the topic area, set goals and deliver against them, presenting to our CEO Scott Dodds and CFO Tamsin Ashmore monthly (and other stakeholders where relevant). The ESG (Environmental, Social, Governance) HIT was the first group to be launched and over the last 9 months have been working hard to coordinating a robust, comprehensive ESG programme and carbon reduction framework across the business. This is to bring Ultima in line with the net-zero 2030 global carbon reduction pledge, and work in partnership with key vendors such as Microsoft.
It has been led by Megan Smith, Chris Cotterell, Chris Watkins, Harriet Webb, Grace Copsey and Elliot Andrews before being joined by Alice Doyle, a freelance sustainability consultant in October. Hear from a few members of our ESG HIT below on why these topics are vital to their roles
Chris Cottrell
Environmental and Social Governance is in essence a compliance workstream and fits into Ultima's Business Management System, with regards to understanding the external requirements and obligations of our business.
My role within the 'ESG HIT' Team, like any other gated project, is to act as a reviewer of information, for example data that we are submitting externally, or it could be 'sense checking' climate target calculations.
ESG is a fundamental shift in the context of how any business now operates in the 21st century and is expected to be a standard consideration within all facets of Ultima's business dealings, be it ensuring that only ethical suppliers are onboarded, but also potentially reviewing the behaviour of potential customer organisations. We are seeing at the present time a move away from dealing with Russian companies, for instance, as human rights are a core tenet of ESG – an example of the ESG working for the greater good in my view.
Harriet Webb
Within Ultima's ESG team, I work with our vendors and partners to research what they are doing and how we can work together to achieve our ESG goals. In my role within the presales team, I can see that our customers are more aware than ever of how vital ESG is and how it affects any solutions they are looking at. It's vital that we are doing everything we can within our business, with our partners, and with our community to ensure that we are aligning ourselves and making a positive impact.
Elliott Andrews
I am on the ESG team so that I can have an impact on the company's focus and goals moving forward relating to ESG as I believe it is a very crucial aspect of the business. As a Bid Manager I come across many different tenders and as time has passed, we have received more and more tenders with ESG related questions and requirements that Ultima will need to be able to address and answer. This shows that we are an ESG-friendly company and committing to these values and also ensuring we are compliant moving forward with future tenders. Personally I have always tried to do what I can on the environmental side of things too, biking wherever I can and using public transport busses in Reading, as these are environmentally friendly.
Alice Doyle
ESG is built on the simple notion that a company is more likely to succeed and deliver strong returns if it creates value for all of its stakeholders – employees, customers, suppliers, and other stakeholders such as the environment – and not just the company owners.
My role is the HIT is to coordinate the ESG programme and ensure Ultima is compliant with all regulations relating to environmental management to ensure we are able to respond to external queries, such as during Bid submission
ESG is quite a broad set of issues, from the carbon footprint to labour practices, or Diversity and Inclusion, and it is very much a nascent area. There has been huge growth in ESG issues, particularly during the past five years with consumers demanding high standards of sustainability and quality of employment from businesses. Regulators and policymakers are more interested in ESG because they need the corporate sector to help them solve social problems such as environmental pollution and workplace diversity.
Our ESG programme wants to address the ESG factors that are not only material to our industry, but take a broader role in society at a local and national level.