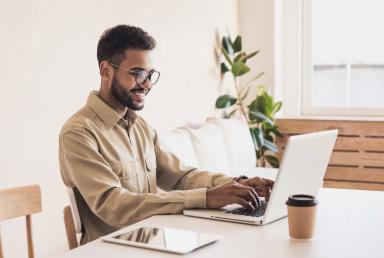 Simplify and accelerate hybrid & multi-cloud deployments
06/09/2022
Key Azure Announcements From Microsoft Ignite
06/09/2022
Ultima are proud to be supporting STEM (science, technology, engineering, and mathematics) Day on 8th November. In a industry driven by rapidly changing technology, it's more important than ever that our schools foster a love of learning. Starting students on a steady dose of STEM curriculum primes them to become our future business leaders. With women being underrepresented in STEM careers Ultima are committed to doing our part to bridge the gap.
To mark STEM Day on 8th November, our Networking Product Specialist- Harriett Webb, describes her career journey and why she enjoys working in tech.
"Since 2016, the number of women working in STEM fields has increased by 216,552, which has taken the total number over the 1 million mark for the first time ever! This means women now make up 24% of the STEM workforce in the UK." – STEM Women Ltd
I started my career working in IT as first line technical support for a small managed service provider. I was the first female that they hired and continued to be the only female employee whilst I worked there. This was my initial job working in a technical role, and whilst it was daunting, I was able to learn a vast amount in a short space of time. Working for a smaller company allowed me to use and work with technology that might have been beyond my technical capabilities at the time, but it was that experience that gave me the confidence to move roles and further my career in this field.
"In a recent study, a survey of a few hundred STEM-oriented women found that they often face issues with lack of female role models, difficulty finding work-life balance, and workplace culture." – Journal of Leadership Education
I joined Ultima in May 2018 and started working on the Service Desk, where not only were there other women in my team, but I also had a female team leader. When you see people who are like you in roles that you look up to and respect, it promotes a positive work environment and motivates you to be a better employee. I was the first point of contact for our customers when they had any IT issues and provided them with assistance. Since then, I moved into a Product Specialist role, focusing on networking. I fulfil customer requests, sales queries, assist with understanding what products and solutions best meet customers' needs and assist with optimising our sales process between vendors, customers, and our sales team. Through working with the different areas of the channel, I have seen that the number of women working in technical fields has increased substantially since I first started to pursue a career in IT.
"I thoroughly enjoy being in tech, because of the ever-changing world of technology. I love the idea of being able to learn so much and still not know enough." Bhavya Aggarwal, co-found of zipBoard
There are a lot of reasons why I enjoy working in technology. I like that I can work with innovative ideas and solutions and that there will always be something new to learn. Technology is constantly evolving and growing and it's always inspiring the way our world functions. STEM subjects have such a huge positive impact on the economy and society so it's amazing to see more and more young people opting to learn about these topics.
"Acceptances into computer science courses have risen by almost 50%, from 20,420 in 2011 to 30,090 in 2020 and a recent study showed that STEM jobs for women in the UK are on the rise." – UCAS
We are passionate about supporting early in careers and upskilling our workforce. Apprenticeship programmes are an important part of this, providing a learning structure and valuable work experience that helps us nurture skills and foster future business leaders. If you are interested in joining the Ultima team, check out our careers page here to learn more about who we are and get in touch.