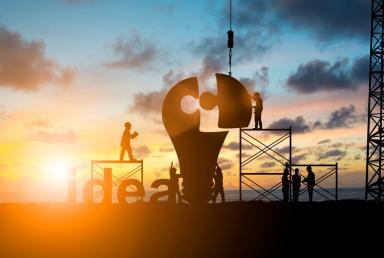 Making a Difference
06/09/2022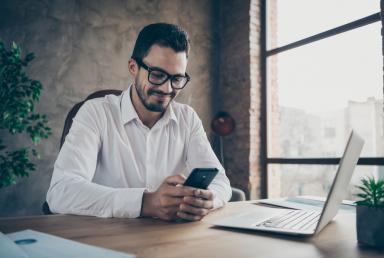 Securing the work-from-anywhere-world
06/09/2022
At Ultima, we recognise the impact of transformative technologies and support making a positive societal impact and we are proud to demonstrate our commitment by signing the Microsoft Partner Pledge.
The Microsoft Partner Pledge is a new initiative that "helps the UK prepare for the challenges of the future". The programme recognises the impact of transformative technologies such as Artificial Intelligence (AI), Cloud Computing, Internet of Things (IoT) as well as Mixed Reality, while being mindful of the consequences that large-scale change associated with industrial revolution and the rapid adoption of technology can have on the world and our communities, both now and in the future.
Microsoft believes that to thrive in this new world, nations and communities not only need to adopt these technologies in a deep and ethical way but ensure that everyone possesses the right skills and opportunity to make the most of these advancements. They want to create a future where the industry better reflects the people it serves, while adopting a culture of lifelong learning, and making the most of an inclusive and sustainable digital future.
In doing so, the Microsoft Partner Pledge supports making a positive societal impact in three key areas: digital skills, apprenticeships and diversity and inclusion.
Ultima supports the Microsoft Partner Pledge as it's perfectly aligned to our values. Here are just a few examples of how we work with the pledge in mind:
Digital Skills
We value not only attracting new talent but upskilling our workforce to retain our existing talent. In order to do this, we set out clear career progression paths for all employees. We have also recently launched our new LMS platform EdApp as part of our ongoing commitment to supporting our employees' development. EdApp not only gives employees access to a whole range of existing content, but also allows us to create fun, new courses. This enables us to respond to their needs and make engaging content. Learning is most effective when it doesn't feel like learning. EdApp's built-in gamification features transform regular questions and answers into competitive games. The first being our Halloween themed game which we launched earlier this month. Keep an eye on our social channels for updates.
Apprenticeships
At Ultima we are passionate about supporting early in careers and upskilling our workforce. Apprenticeship programmes are an important part of this, providing a learning structure and valuable work experience that helps us nurture skills and foster future business leaders.
Apprenticeships are great way to plug any skills gaps and learn what they need for success in their chosen field. Our programmes are designed around each individual taking into consideration their needs. Our vision for apprenticeships doesn't end after their first 18 months, we make their progression paths clear far beyond that of the initial apprenticeship and nurture their professional development.
Diversity and Inclusion
At Ultima, we strive to be an inclusive community along with the support of our valuable workers. Our talented employees operate in close partnerships with businesses and have a vast amount of knowledge, understanding, experience and ideas.
We are open & respectful of everyone, and we understand the importance of a diverse workforce. We seek different viewpoints to enrich the work we do. We value and respect one another and encourage inter-team collaboration to work together in achieving excellence. We're open about our processes and champion inclusive working.
Ultima's values include Passion, Integrity, Respect & Autonomy and we embed them in everything we do and represent. We believe these encourage employees to be respectful of others, passionate about sharing knowledge, and always keen to offer support. We want to empower our employees with making their own decisions and enabling an environment of growth and development. We strive to create a culture that inspires employees to succeed and foster creativity through a variety of different activities. This includes running our very first hackathon where we brought together the powerful minds of our employees to create new market solutions and products earlier this year.
Ultima's Stance on Sustainability
At Ultima, we see sustainability and humanity's response to climate change as one of the greatest challenges of our lifetime. We believe it's not too late to plan for a cleaner, greener future. We've committed to putting sustainable technologies at the heart of our innovation – to make sure that we are adapting and growing along with the planet with the lowest environmental impact.
Join Microsoft's Sustainability Event
Join Brad Smith, President and Vice-Chair, Microsoft on the 27th October as he explores how to reduce carbon emissions, improve business processes, and make lasting changes. It's a free digital event, so register and learn how to accelerate your sustainability journey.