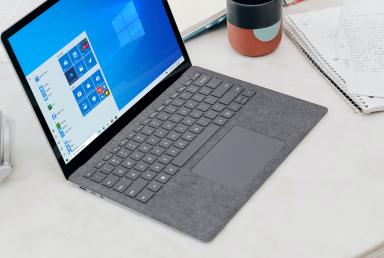 Microsoft Announcement – Important M365 Pricing Update
06/09/2022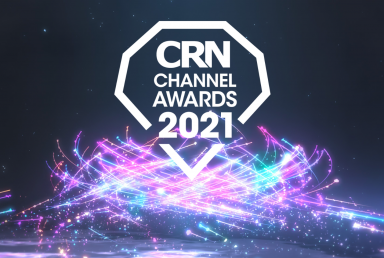 Ultima named as Finalists at the CRN Channel Awards 2021
06/09/2022
We're pleased to share with you the Ultima Partner Pulse, bringing together the latest updates from some of the key partners we work with.
If you have queries on any of the below or would like to discuss anything further, please contact your Account Manager or enquiries@ultima.com
Exciting times here at Ultima as Nutanix has joined the list as one of our strategic vendors! Nutanix are the pioneers of 'HCI' technology which revolutionised the data centre and cloud worlds. We are investing heavily into this relationship behind the scenes through sales and technical training and certifications to become a Cloud Professional Partner, demonstrating our ability to develop integrated solutions around Nutanix solutions. Please get in touch if you would like to find out if Nutanix may be a right fit for your organisation.
Check Point continue to go from strength to strength in the Mobile Security Space, having recently been recognised as a Market Leader in Omdia's Market Radar Mobile Security Management Solutions Report (click here to read). This year's recognition highlights Check Point Harmony Mobile's ability to deliver a comprehensive set of capabilities that help businesses protect data across application, network, and device attack vectors.
In partnership with Check Point we're currently offering free Cloud Security Posture Assessments to all new and existing customers. This assessment is non-invasive to your environments and will provide a detailed look at how secure your business is while operating your workloads across cloud platforms. Contact us today to get started.
We're also pleased to announce our new Managed Firewall Services delivered in partnership with Check Point, which will ensure your firewall is maintained, managed and monitored round the clock- click here to learn more.
Cisco have recently announced 'The Future Cloud' programme which is focused on helping customers to accelerate their hybrid cloud operating model with Cisco. It includes innovations across hybrid cloud platforms, infrastructure, networking, consumption models and services. As a value-added partner, we collaborate with Cisco to help provide cloud-neutral, full stack observability, end to end automation, and Infrastructure-as-a-Code, delivered as-a-Service. Please get in touch to discuss further.
Following a comprehensive audit process, we are delighted to have been awarded Microsoft Advanced Specialisation in Windows Server and SQL Server Migration. Being part of the Azure Migration & Modernisation Programme enables us to help customers accelerate their cloud journey and move forward with confidence- learn more here.
On Monday 2nd August, Microsoft made Windows 365 Generally Available, bringing around the next iteration of Microsoft's vision for delivering Windows from the cloud. To learn more about what it is, pricing, and available editions, click here.
We've put together a blog covering all the recent updates from Microsoft, including Power Apps, Visio for Microsoft 365, Windows 11 and more. Click here to view.
VMware have recently been engaging with partners to provide value-for-life solutions for our customers. With this in mind, they have introduced the VMware Commercial Velocity Program to help you get the best value when migrating workloads to the cloud and lay the foundation for modern operations and applications. This program is currently covering:
– Migrate to the cloud: VMC on AWS
– Refresh & Modernise: 3 node Dell EMC VxRail
– VDI for Anywhere Workspace: Workspace Security VDI
Please get in touch for further details.
With the flavour of the month still being Dell's 'as-a-service' offering- APEX, APEX Flex on Demand offers a flexible consumption model to help customers get even more from their sever refresh investment by only paying for the technology they need, as they need it. As a Dell EMC Gold Partner, we have the knowledge and expertise in both the data centre and cloud worlds to advise on the best solution for you and your organisation.
Ultima are the only partner to hold Platinum Plus status with Citrix in the UK, reflecting our ability to provide true value to our customers. Find out more about the steps we're taking in our Cloud First approach from Ultima Commercial & Operations Director- Gareth Meyer, here.
HP Inc

Whilst the ongoing component constraints remain challenging, we still have a limited number of devices available in our comprehensive distribution network. Please speak to your Account Manager to understand if any of these may be suitable for urgent requirements.
As part of HP's sustainability ethos to "Make HP the world's most sustainable and just technology company" by 2030 we're also going on that journey with them by partnering with Ecologi. Working in collaboration with The Eden Reforestation Projects, Ecologi plant millions of trees around the world each month to combat climate change. We will be planting trees for several initiatives which will contribute to Ultima's Virtual Forest. Find out more here.
HPE

As businesses begin a phased back-to-the-office and long-term hybrid working, operations are changing again as they look to provide implement flexible working options that include both on-site and mobile work environments. HPE and Citrix are transforming the future of work by delivering the same secure, high-definition experience across all operating systems and networks through whatever deployment option works best: on-premises, as a cloud service, or a hybrid model. HPE combines as-a-service economics on-premises with Citrix Cloud to make it simple for you to utilise VDI, and easily scale your resources to accommodate changing requirements. Click here to learn more.
Other Updates
Veeam – Veeam were named by Gartner as a Magic Quadrant Leader for the fifth consecutive time and positioned highest in ability to execute two years in a row, reflecting their investment and commitment to protecting customers' data and delivering a complete Modern Data Protection portfolio.
Veeam are currently offering fully functional 30 day trials of all key Veeam Platform Products, including Veeam Backup & Replication and Backup for Microsoft Office 365, AWS, Azure and more. Contact your Account Manager today to learn more.
Mimecast – With over 300 million users depending on Microsoft 365 for email, it's critical to ensure you have preventative measures in place and a cyber resilience strategy to protect your businesses from more sophisticated attack techniques not covered by M365 security. Click here to learn more.