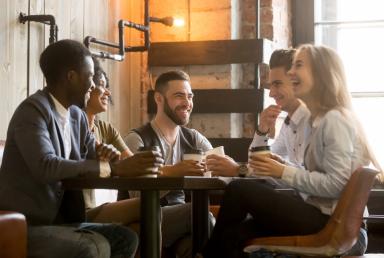 The importance of maintaining work relationships
06/09/2022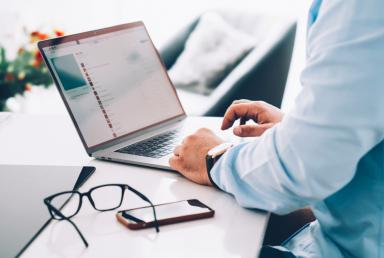 Defend against the most targeted platform in the world
06/09/2022
Climate change is affecting our planet dramatically with CO2 in the atmosphere reaching record levels in May 2020, hitting 417 parts per million. The last time CO2 levels exceeded 400 parts per million was around four million years ago, during the Pliocene era, when global temperatures were 2-4C warmer and sea levels were 10-25 metres (33-82 feet) higher than they are now. These are worrying statistics that demand change now!
We are excited to announce that as part of our ongoing commitment to taking care of the environment through sustainable practices we have partnered with Ecologi. They are an environmental organisation with the mission to provide everyone with access to the best solutions to save our planet. Ecologi work in partnership with Eden Reforestation Projects to plant millions of trees around the world each month to combat climate change. It's now common knowledge that one of the best tools to tackle the climate crisis and keep our temperatures from rising above 1.5C is to plant trees. They are also crucial to preventing ecological collapse. Ultima will be working with Ecologi to plant trees for several initiatives, which you can find out more about below.
The first initiative Ultima are working on is to plant a tree for every new employee to join the business. Our staff are our priority, and we work to ensure they are just as much a part of our drive to become more sustainable. The idea of planting a tree for each new starters follows on from our World Earth Day campaign in April where we planted a tree for every employee that signed our Eco pledge via the National Trust.
Secondly, for each event and webinar registration, we will be planting a tree which will contribute to Ultima's Virtual Forest. Ultima's Virtual Forest is a visual dashboard that allows us to not only track how many trees we have planted but also where around the world they have been planted and the progress of them over time. This is one of the ways we want to encourage our customers to join us on the journey to repairing our planet. By planting trees, we are not only supporting the wider environment but we are also helping local farmers maintain their jobs despite deforestation. Ecologi will not only be planting trees on behalf of us but also maintaining and protecting them against the dangers they face. We have several upcoming events that might be of interest to you, register now and in return we will plant a tree in your name.
In addition, we will be planting trees on behalf of our consultants each time they take a virtual meeting rather than an in-person meeting. By taking virtual meetings they are saving on fossil fuels and reducing their carbon footprint. Noaa Research found that levels of CO2 and methane — the two most important greenhouse gases — continued their "unrelenting rise" last year despite a sharp economic slowdown caused by the coronavirus pandemic. This highlights the urgency of this issues so going forward we will be encouraging our team to take green meetings where possible.
We appreciate there is still a lot more we can all do to make a difference and Ultima will continue to innovate and support one of the most important issues our world is facing. We encourage our employees to take autonomy and think about the part they can play in changing the World for the better. To find out about our other sustainability initiatives including Ultima's Eco Pledge view our World Earth Day blog here.