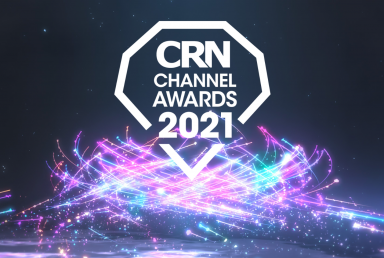 Ultima named as Finalists at the CRN Channel Awards 2021
06/09/2022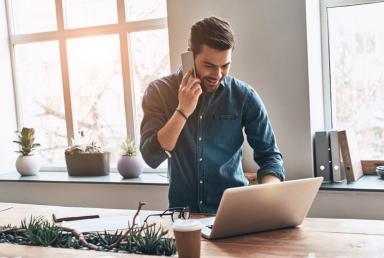 Building Cyber Resilience with Zero Trust
06/09/2022
Escalating demands for high performance and seamless connectivity in any location and on any device have driven a transformation of the modern workplace. However, these increasing demands can often go hand-in-hand with greater costs and consumption of IT and resources.
The shift to remote working coupled with explosive data growth led to a fundamental change in approach for many organisations. As businesses begin a phased back-to-the-office and long-term hybrid working, operations are changing again as they look to provide implement flexible working options that include both on-site and mobile work environments.
It is clear that traditional infrastructure is no longer suitable for the job, lacking the agility, flexibility and security needed to support geographically dispersed teams along with a safe and smooth return to the office. In contrast, the right technologies will deliver fast, reliable IT capabilities everywhere to expand the reach of today's workforces, in spite of a flat or shrinking IT budget.
While IT was once seen as a cost centre, IT is now increasingly seen as a business enabler and helping to transform work into a flexible and agile model. Shifting how organisations manage and secure their applications, networks, and devices is a crucial step to increase employee productivity and engagement through simpler and cost-effective IT.
How can VDI help?
Recent advancements in virtual desktop infrastructure (VDI) are helping organisations boost collaboration and extend access to critical information by allowing users to log on to digital workspaces from anywhere and on different devices. Data moves quickly from edge to cloud, bringing information to the fingertips of workers and empowering them with full and real-time insight.
Key benefits include:
– Enhanced security: Centralise data, gain IT greater control, use analytics to help spot anomalies, and automatically roll out updates with the latest security features.
– Reduced costs: Virtual desktops speed up the time it takes to provision new desktops and reduce IT management and support costs, which are a significant portion of TCO.
– Simplified management: Centralised management, storage, and security eliminate the need to install, update, and patch applications, back up files, and scan for viruses on individual devices.
– Increased productivity: Employees can easily retrieve and share information, and IT can manage and install new software and software updates to operate continuously.
– Business agility: Applications can be deployed in minutes not weeks or months as with traditional solutions. This means businesses can adapt to change quickly and empower their users with the tools they need to be successful.
Why Citrix and HPE?
Hewlett Packard Enterprise (HPE) and Citrix are transforming the future of work by delivering the same secure, high-definition experience across all operating systems and networks through whatever deployment option works best: on-premises, as a cloud service, or a hybrid model.
HPE provide industry-leading platforms including HPE SimpliVity, HPE Synergy, HPE Moonshot, HPE Edgeline, and the HPE ProLiant portfolio, supplying a powerful foundation for Citrix Workspace technologies.
Organisations with high user densities can choose to run hosted hypervisors on their physical systems and the solution also supports bare metal VDI deployments, which combines the value of traditional VDI with the capacity of bare metal desktops to ensure consistent and dedicated performance.
Implementation
HPE Pointnext Services provide world-class expertise to help you design and implement the right approach for your virtual deployments and also offer additional Microapp solutions with Citrix Workspace to set and manage new policies and procedures.
With Microapps, you can feel more confident in returning to the office by leveraging your unique building automation, security systems, and other capabilities to implement and customise added health measures. For example, enabling workers to complete online health agreements before arriving in the office, providing real-time occupancy information for different parts of your buildings, alerting facilities when shared spaces need cleaning and more.
To accelerate your implementation, HPE offers deployment and financing options through HPE GreenLake, so you can control how you acquire and consume IT.
HPE GreenLake for VDI makes virtualisation simple and cost-effective, combining cloud-like agility and scalability with the security of on-premises IT. This turnkey solution allows you to retain full control of your environment as you pay only for what you use. HPE combines as-a-service economics on-premises with Citrix Cloud to make it simple for you to utilise VDI, and easily scale your resources to accommodate changing requirements. Click here to learn more.
Why Ultima?
Through our relationships with vendor partners and years of delivery experience held by our consultancy, engineering and project teams, we're able to become a trusted advisor to your organisation. Our in-house knowledge spans generations of products from key vendors, and we continue to be awarded some of the highest accreditations and partnership levels, enabling us to use the right commercial negotiation levers to reduce cost to your business
Ultima were the first UK partner to be awarded Citrix Platinum Plus status, demonstrating our ability to sell, design, deliver, and support Citrix Workspace and Networking solutions for our customers to the highest standard. We are proud to be named as Citrix Worldwide Partner of the Year 2019 and EMEA Workspace Partner of the Year 2020, highlighting Citrix's recognition of our ability to deliver solutions across their full portfolio to our customers.
As an HPE Gold Partner, we have wide ranging capabilities from pre-sales advice and design through to installation. With experience across multiple areas within HPE's portfolio, we can provide you with a bespoke end-to-end solution, or platform for specific products. We have been recognised as the Top Value Partner 2019 as well as Intelligent Edge Partner of the Year for 2018.