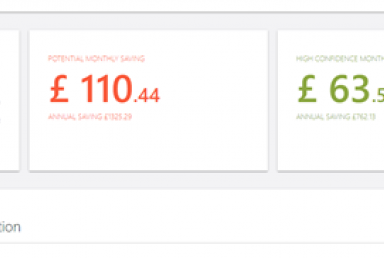 Advanced Optimisation with IA-Cloud Just Got Better – Introducing Cost Analyser
06/09/2022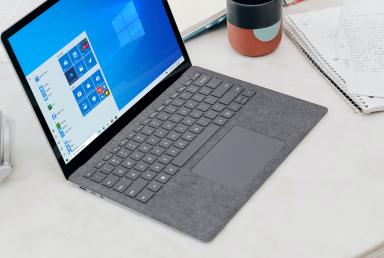 Microsoft Announcement – Important M365 Pricing Update
06/09/2022
As organisations approach the end of the vendor warranty on business-critical IT hardware, they may choose to consider using third party maintenance provision from the established pool of support companies. But how can an organisation choose from the support options on offer, and guarantee that the equipment so crucial to its day to day trading will receive the best maintenance?
Mark Pickin, Ultima Maintenance Business Manager, provides the top 10 tips to ensure a happy relationship with your third party IT maintainer.
Not just a pretty face
When approaching potential third party maintenance providers make sure that you fully investigate the company behind the sales and marketing façade. Whilst slick presentation skills and charisma is important, you need to ensure that a solid grounding in technical expertise supports this. Investing time in visiting the company HQ and engineering office will help you get a real feel for the company and its people.
History is everything
The companies being considered should be able to readily produce testimonials to demonstrate its history of successful maintenance delivery and customer satisfaction. As with any other major procurement project, make sure you take the time to contact the key customers offered and collect references. Gaining an understanding of the company through its customers will be the next best thing to first-hand experience of the service you will be receiving.
A firm hold on the purse strings
Investigate the potential suppliers' financial health, checking the strength of its balance sheet and published profitability. You will be placing your business-critical equipment in the hands of this company, so it's good to know that they will be around for the next three to five years to fulfil your contract. Furthermore, placing trust in the fact that you have a long-term future with the maintenance provider may allow you to negotiate reduced fees on longer contract terms.
A strong presence
Whilst many smaller maintainers only work from a single office and buy stock as and when required, there are suppliers out there which have invested in regional offices and carry a comprehensive stock of extensive spares.
The obvious benefit of having a nationwide presence is the company's ability to respond quickly to issues across the country, even out of reach destinations. An engineer will not only be on site quicker, but it is also likely that he will be familiar with the customer's system. This is because a regional centre will manage engineers locally and deploy the correct engineer for the task in hand. Customers will also often have specifically-assigned engineers who are familiar with the company's setup and build long-term relationships.
Rather than ordering in parts on an adhoc basis in response to maintenance problems, some maintenance providers ensure that engineers carry spares stock on a constant basis. The main benefit here is that a problem can be assessed and fixed immediately, without lead time delays.
Can they deliver on a promise?
When fixing a contract with a third party provider, SLAs are often put in place to ensure a fixed level of service delivery. But the company's ability to meet the SLAs you have in mind must be considered during the procurement phase if these are ever to be fulfilled.
If you expect a four hour break/fix SLA to be met you must ensure that the company has the engineering breadth and expertise to meet this, as well as good fleet infrastructure and call tracking and management processes.
Keep it in the family
It is important that your maintainer has the required engineering expertise and personnel in-house. This ensures that you have constant access to a breadth of experience and consistency with the engineers which work on your system.
Beware of smaller companies which use sub-contracted staff to deal with adhoc projects and problems, as this will undoubtedly compromise the service levels you receive and their ability to tackle in-depth technical issues. Relying on third parties in this way can cause major delays, and Google does not have all the answers!
High definition
When it comes to tying down the details in the service contract, make sure that you have a clear understanding and definition of the service parameters.
For instance, what is the definition of 'on site response'? To you it will almost certainly mean an engineer with the correct levels of training and experience arriving on site with the right spares to fix the problem – but this may not be the view shared by your supplier.
Another key example is the definition of 'logging a call'. At what point does the clock start? To you it will be the moment that you ring the call centre and log the problem. But in some cases it is not this straightforward – you may experience long waits reaching a customer service agent, difficulty logging the call and lengthy investigations before the case is activated. This means that your four hour break/fix promise may not be put in motion until all of this is complete – up to 24 hours after the problem first occurred.
Keep talking
Communicating with your maintenance provider will strengthen the relationship and help them understand your business requirements. The maintainer should be easy to contact and engaging with your maintenance policy should you face any problems must be straightforward and quick. Make sure you investigate exactly how cases are received and tracked by the call centre, and understand how they are escalated.
Happy staff = positive delivery
High staff retention is a good indicator of happy staff and a well-managed company. Empowered and well-trained staff will be able to deliver quick, well-informed decisions, something which will have a positive impact upon the service delivery levels you receive.
Shared values
Taking all of these points into account, you may have found a partner who ticks all of the boxes. The final, and most arguably the key point to consider for a successful relationship with any supplier is trust. You need to be sure that the maintainer's company values mirror your own, and that you are happy it will support you when you most need it. After all, the point at which they will be truly tested is when you will likely be at your most vulnerable, and this is not the time to find out that the maintainer cannot deliver on a promise.
Try to avoid relationships where you feel you may be tied up in red tape and small print when a problem occurs, or those which are inflexible when quick decisions are required. Often, the service from large vendors can seem impersonal and detached, whereas smaller third party providers can deliver a personal investment in the relationship, a flexible approach and ultimately a more effective partnership.
Ultima have never lost one maintenance contract in over 20 years due to poor service, so let us take the pain away of managing your multi-vendor support and break fix contracts into one simple agreement giving you service assurance.
To learn how you can maximise infrastructure uptime with customised maintenance plans, join out webinar on Wednesday 22nd September.