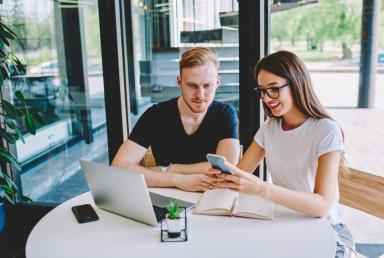 Partner Pulse – September
06/09/2022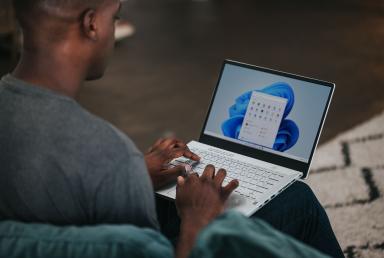 Critical Vulnerability: Windows (CVE-2021-40444)
06/09/2022
86 percent of employees believe that a lack of collaboration in the workplace can lead to workplace failures. Have you experienced the same?

Collaboration quite simply drives innovation. Bringing together different backgrounds, perspectives, knowledge, and talents can spark fresh insights and new approaches — the building blocks of innovation.

At Ultima, our whole ethos and values are centred around creating an inclusive environment which fosters teamwork and development:
– Integrity: being honest in our feedback and supporting one another and our business
– Respect: being open and respectful of everyone, seeking different viewpoints to enrich the work we do and encouraging inter-team collaboration to work together to achieve excellence
– Passion: we surround ourselves with inspirational colleagues and we're passionate about employee development and embracing new ideas
– Autonomy: we take accountability for the wellbeing of those around us and engage employees in decision making to enable an environment of growth and development
Encouraging collaboration between employees and teams around the business is a key focus for us, especially whilst we have been working remotely.
We have been implementing a number of initiatives to support this goal, including:
– Plans to re-design our office to provide employees with a more relaxed and collaborative space to work. We'll be creating a home from home feel with numerous collaboration spaces underpinned by a sustainability vision, so the new look will be good for the planet and employees. Keep an eye on our social channels for updates.
– Holding events (even if virtual!) to foster collaboration, such as our Innovation Hackathon where we created teams from across our Professional & Managed Services divisions along with members from across different countries from Just After Midnight to develop ideas and concepts of potential new solutions. Find out more about Ultima's Innovation Hackathon in our blog.
– We were delighted to recently launch our High Impact Teams (HIT). These teams cover a variety of different topics and enable employees across the business to have an input into Ultima's future and feedback on key topics. Each team will evaluate Ultima's current position in the topic area, set goals and deliver against them, presenting to our CEO Scott Dodds and CFO Tamsin Ashmore fortnightly (and other stakeholders where relevant). The ESG (Environmental, Social, Governance) HIT was the first group to be launched and over the last 2 months have been working hard to evaluate Ultima's position and develop a roadmap to achieve Ultima's 2030 targets. As a result of this team's excellent work, we are excited to announce that we have hired a Head of ESG who will be joining us next month to lead these plans.
– Our CEO Scott Dodds holds regular whole company coffee catch ups to update all employees on the hot topics and key areas of focus for the business. This allows employees to stay connected and have an input on Ultima's vision.
– Hosting regular virtual events for our employees to both celebrate achievements and key dates such as Christmas, enabling them to stay connected no matter their location. With a growing number of remote workers, we want to ensure they feel connected and valued by the business. One of our latest events was our Ultima Awards which we celebrated virtually with some delicious cocktails from Tapp'd.
– Our employee voice form allows employees to let us know any feedback, ideas or suggestions they have to improve the business. These are all fed back to our senior leadership team to discuss and action. Some great ideas have come out of this including plans to introduce electric charging points at Gainsborough House and providing employees with an electric company car scheme.
As restrictions ease, we will also start to implement smaller face to face get togethers, which is not only important for those who haven't seen each other in a while but for the many new employees that have started over the past 2 years. We believe workplace relationships are essential to creating a culture of collaboration.