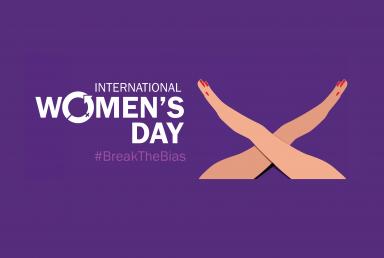 International Women's Day with #TeamUltima
06/09/2022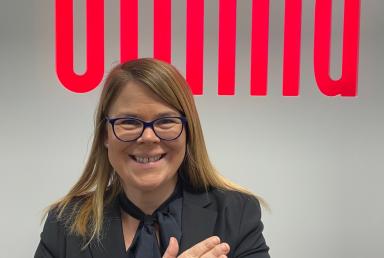 Breaking The Bias with Ultima's CFO Tamsin Ashmore
06/09/2022
There are a whole host of workspace solutions out there for customers, but it's well documented that Citrix and Microsoft have proved to be well-established leaders in this space.
However, we're seeing that customers are contemplating the need of using more than one solution from a technical and commercial perspective. For many customers, the core benefit of using Azure Virtual Desktop (AVD) is that it comes free of charge if they already own eligible Microsoft licenses. The actual use of AVD (the workloads) is then charged on the pay-as-you-go basis.
So, this raises a question: 'Why do I need anything else if I already have AVD?'
The answer isn't as straightforward as it may seem, and as it often goes with IT solutions, it all depends on your business requirements. Citrix adds some key enterprise capabilities to support enterprise-class deployments and the ability to deliver the user experience that organisations know and trust.
Let's review the benefits of using Citrix on Azure and how it can help make your business more agile and successful.
1. Hybrid & Multi-Cloud management
If you are keeping your workloads on-premises or any hyper-scale public cloud platform (not limited to just Azure), using a combination of Citrix and Azure will provide simplified management. Consume Azure Virtual Desktop as required and use the Citrix management plane for all workloads to access your resources via a single pane of glass. You can choose the best place, dependent on what will give your users the best experience.
2. Citrix HDX technology
Deliver a high-definition experience to your users with Citrix HDX that is designed to improve user experience and optimize bandwidth consumption. End users can utilize the Citrix Workspace app to access their data securely from various devices and platforms including Windows, MacOS, Linux, iOS, Android and HTML5.
Citrix HDX uses adaptive mechanisms to ensure users receive the best possible user experience across all work modes – whether accessing line-of-business apps in a coffee shop or off-shore teams building 3D CAD models in a different continent.
3. Advanced security measures, including Session Recording
If you wish to have additional layers of security, features such as Session Watermarking, Session Recording, clipboard redirection policies and many more services from Citrix will help you ensure that only authenticated users can access your data. With Session Recording you can set up various custom policies to start recordings of application and desktop sessions automatically, which helps you stay compliant and keep an audit trail of what was done during a session.

4. Workspace Environment Management
Improve your logon times and session responsiveness by analysing user behaviour in real time with Workspace Environment Management (WEM) that is driven by intelligent resource management technologies, including CPU & Memory consumption optimization, to deliver the best possible performance for your users and increase the user density on multi-session workloads.
5. Provisioning and app layering tools
Image management in the cloud requires automation and orchestration. Citrix provides powerful capabilities to simplify otherwise challenging processes.

With the Tech Preview of the Image Portability Service, you can address the challenge of how to keep hybrid deployments in sync, by replicating on-premises images to the cloud – reducing the number of administrative touchpoints.

Machine Creation Services allows you to quickly and easily create fleets of workloads using a master image, leveraging the latest Azure platform capabilities. In December 2021 Citrix Provisioning Services (PVS) has been added to the toolkit for Azure Workloads, allowing customers who know and love PVS to start using the same delivery mechanism in the cloud.

Citrix Autoscale manages the availability of workloads to provide a balance between capacity and cost management, which is essential in public clouds.

Another feature that is available only in the Virtual Apps & Desktops service is the On-Demand Provisioning. This feature allows to create the virtual machine only when a power on command is given and deletes the virtual machine when it is shut down.

Citrix App Layering creates a simple, easy-to-manage, application environment that enables users to manage Windows and Windows apps using one interface.

With these tools and capabilities, customers can start easily deploying Cloud workloads using their preferred tools and approaches, quickly and easily.
6. Turnkey DaaS (Desktops-as-a-Service) offer

If you're looking to deliver cloud-hosted virtual apps and desktops to any device, over the network, from any location and searching for an easy-to-manage, ready-to-go solution, then Citrix Virtual Apps and Desktops Standard on Azure is your answer. CVAD Standard uses Azure as a cloud-based back end which simplifies the setup and management tasks in a simple, turnkey solution.
If you want to discuss how you can leverage Azure Virtual Desktop Benefits with Citrix Cloud, come to Ultima and we'll help you choose the best route forward. Whether you are new to Microsoft Azure or an established consumer, Ultima can work with you to deliver an integrated and rich user experience leveraging the Citrix Cloud platform whilst also benefitting from a deep understanding of enterprise-scale virtual desktop solutions in Microsoft Azure.

Ultima offer services ranging from Strategy and Readiness Assessments, Design and Deployment Services, through to full lifecycle management of your Cloud Desktop and Microsoft Azure environment.
Ultima's Citrix Partnership
Ultima are a Citrix Platinum Plus Partner and over the past 20 years have developed a strong strategic relationship, maintaining a large team of licensing, technical and sales specialists. Ultima were the first UK partner to be awarded Platinum Plus status, demonstrating our ability to sell, design, deliver, and support Citrix Workspace and Networking solutions for our customers to the highest standard. We are proud to be named as Citrix Worldwide Partner of the Year 2019 and EMEA Workspace Partner of the Year 2020, highlighting Citrix's recognition of our ability to deliver solutions across their full portfolio to our customers.