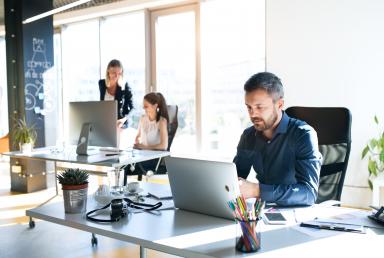 A Next-Generation Powerhouse – the PowerEdge T550
06/09/2022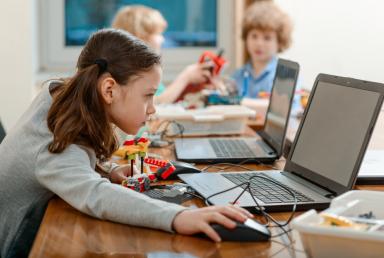 Ultima Support STEM Day
06/09/2022
End User Computing (EUC) implementations have increased dramatically over the past 18 months, however the need for rapid deployment may have resulted in misalignment with your cloud strategy.
Increasingly, EUC solutions are hybrid-cloud as leveraging cloud resources can improve your operations and help meet the needs of a distributed workforce better than legacy infrastructure. However, you may be unclear of how to best get there.
Combining Citrix Virtual Apps and Desktops with Nutanix infrastructure solutions enables you to support distributed workforce needs—using the same capabilities in your data centres and the cloud. You can quickly and efficiently move Citrix workloads to the cloud without refactoring applications, changing security policies, or making other operational changes. Many organisations begin by moving the Citrix control plane to the cloud and then move or add desktops to address specific needs—such as supporting end-users far from a data centre with desktops in a cloud in their region.
"Together, Nutanix and Citrix can deliver remote work solutions which can be deployed across private and public clouds, combining the simplicity of the Nutanix Cloud Platform, powered by the industry-leading HCI software, with Citrix Virtual Apps and Desktops™ services, to empower workers, wherever they happen to be." Tarkan Maner, Chief Commercial Officer at Nutanix.
Running Citrix Virtual Apps and Desktops on Nutanix results in true hybrid and multi-cloud digital workspace solutions with seamless access to apps, virtual desktops, and protected data—from any cloud, on any device, in any location, at any scale.
Benefits include:
• Inherently hybrid and multi-cloud:
Move Citrix deployments to the cloud on your terms, at your speed.
• Enhanced security:
Prevent data theft and loss from ransomware and malware; adhere to regulatory, compliance, and data privacy requirements.
• Simplified operations:
Provide consistent access to apps and data; support more end-users without increasing complexity.
• Faster deployments:
Standardise the end-user environment, streamline deployments, and provide flexibility and scalability regardless of location.
• Consistent end-user experience at scale:
Start small and grow with predictable performance and costs.
As a Citrix Platinum Plus Partner & Nutanix Cloud Professional Partner, Ultima have the skills and expertise to help you make the right decisions for your organisation, so you can deploy and operate Citrix Virtual Apps and Desktops in a hybrid or multi-cloud environment with confidence.
Contact us today to get started.