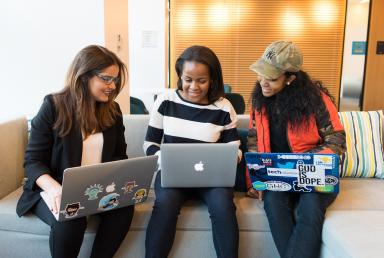 Ultima Sign Microsoft Partner Pledge
06/09/2022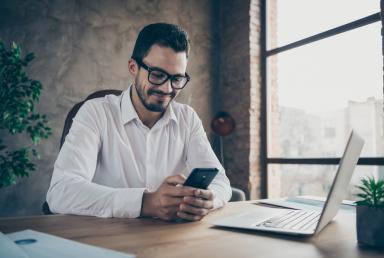 Microsoft Newsletter – October
06/09/2022
With millions of employees working remotely and increasingly using home devices to connect to the corporate network, cyberattacks have increased exponentially over the past couple of years, with ransomware attacks increasing 148% in March 2020 compared to February 2020.
In a world where seven million data records are already compromised each day, security in a work-from-anywhere-world has never been more critical, so how can this be achieved?
Historically, cybersecurity is applied to hardware and software after it's already in place. But it's neither scalable nor manageable to keep adding layers and layers of security onto existing technology. This is especially true as trends like remote working, bring your own device, cloud, artificial intelligence, 5G, and the Internet of Things expand the number of potential data vulnerabilities.
Instead, security should be incorporated into the foundations of your technology- below the operating system level, so that security is the first step in building your infrastructure, not the last. This approach is termed by VMware as 'Intrinsic Security'. By driving security deeper into your organisation's technology solutions, an intrinsic security approach allows you to be proactive instead of reactive.
An intrinsic approach to security is based on three core principles:
Built-in: Security controls should be built into the infrastructure
Unified: A cohesive approach that allows IT and security teams to use the same products and tools
Contextual: Provides the context you need to intelligently prevent and respond to threats
Intrinsic security is at the root of how Dell Technologies manufacturers, designs and delivers their products. Below, you can find some examples of how solutions from VMware & Dell can be leveraged to enhance your overall security posture:
VMware Carbon Black Cloud
As a cloud-native endpoint management platform, VMware Carbon Black Cloud uses behavioural analysis to proactively detect threats and uncover attacker behaviour patterns. VMware Carbon Black Cloud analyses more than one trillion security events across the Dell Technologies customer base per day, allowing you to identify and isolate compromised users, endpoints and apps before an attack has the opportunity to spread throughout your network.
Dell EMC PowerEdge Server Portfolio
PowerEdge servers provide high performance for a diverse set of workloads from the edge of the cloud to the core. In addition to using a hardware root of trust based in silicon to validate BIOS firmware, these servers automate many of the routine manual tasks that can result in configuration errors and security vulnerabilities. Embedded intelligent automation throughout the server lifecycle provides a deep layer of security, helping IT teams scale with speed and confidence.
VMware Workspace One
Dell Technologies' intelligence-driven digital workspace platform integrates access control, application management and multi-platform management into a single platform. This gives IT complete visibility while consolidating management silos to create and deliver consistent processes and policies, along with real-time, over-the-air management across devices and operating systems. With continuous verification of users, device and apps, Workspace One helps make zero-trust access a reality.
Dell Technologies Unified Workspace
This portfolio of solutions makes it simple to securely deploy, manage and support PCs no matter where employees work. Applications can be provisioned with VMware Workspace One at the factory, ensuring devices are shipped directly to remote employees with all required security protocols in place. When scaling remote workforces, Unified Workspace can help IT make sure employees work with trusted devices at home without spending time and labour unboxing, provisioning and shipping out devices.
Why Ultima
Ultima has been VMware partner for over 20 years and is regarded as one of the UK's leading partners, employing one of the highest numbers of VMware Technical Sales Professionals. We are also a Gold Dell EMC Partner, reflecting our advanced technical expertise, breadth of service offerings and ability to assist customers with their requirements.
To learn how you can secure the work-from-anywhere-world and protect your company's revenue & reputation, contact us today.
Content adapted from Dell Inc.