Enabling Digital Transformation through Intelligent Automation
06/09/2022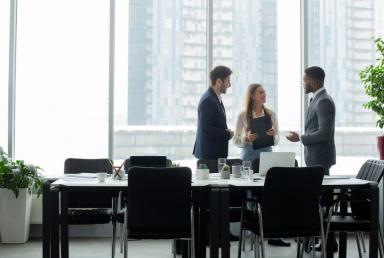 Partner Pulse – October
06/09/2022
With over 22 billion records exposed to data breaches in 2020 (Tenable), ensuring a robust security policy has never been more important. The increase in cloud migrations and deployments has only exacerbated this, racing ahead of security teams' abilities to defend against them.
"Over 80% of organisations say their traditional security solutions either don't work at all, or only provide limited functions in cloud environments—creating a great opportunity for threat actors targeting the cloud. To close these security gaps, enterprises need to get holistic visibility across all their public cloud environments, and deploy unified, automated cloud-native protections" – Tsion Gonen, Head of Cloud Product Line, Check Point.
Part of the problem can be that customers blindly trust cloud providers and trust their security, however the cloud is not a magical place. Despite its almost shielded perception, it is eventually an infrastructure, code that can have vulnerabilities and need to be protected.
As enterprises become more distributed, organisations need flexible solutions that deliver secure and predictable application performance across a global footprint. Companies need to securely connect their branch offices to the Internet and SaaS cloud applications. In addition, the increase in remote workers caused by the pandemic makes the need to connect securely to both cloud and data centre applications from anywhere around the globe even more important.
Check Point Harmony Connect, a Secure Access Service Edge (SASE) solution, unifies multiple cloud-delivered network security products to prevent sophisticated cyber attacks, simplify policy management and improve the user experience through high performance security services.
Now, Azure customers can use Check Point Harmony Connect threat prevention to protect their branch office Internet connections and SaaS Applications across the globe.
Key benefits:
Secure: Top-rated threat prevention with 100% cyber attack catch rate
Flexible: Protect your Azure Internet Connections and SaaS applications in just minutes
Efficient: Unified security architecture reduces OpEx costs up to 40% and CapEx by 20%
Harmony Connect provides organisations of all sizes with advanced threat prevention security across data centre, cloud, and mobile, reducing complexity and lowering total cost of ownership. To sign-up for a free demo, contact us here.
In 2020, the average time taken to identify and contain a cyber-breach was 280 days, and the average cost of a breach was nearly $4 million (Check Point). That's why prevention is better than detection.
Learn more about the Harmony product suite or contact us to get started.
Ultima's Check Point Partnership
Ultima have been a Check Point partner for over 20 years and are one of only a small handful of 5 Star Accredited partners in the UK. We are a specialist partner for CloudGuard & Sandblast Suites and hold accreditations for the Certified Support Partner (CCSP) and Managed Service Partner (MSP). Whatever your requirements, our specially trained technical team are on-hand to advise, deploy and support Check Point solutions for your organisation. Watch our partnership video.