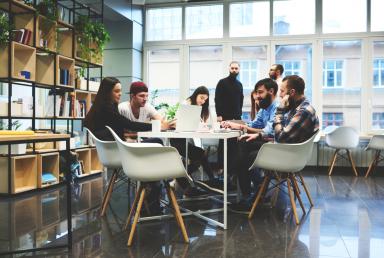 How to reduce your carbon footprint while working from home
06/09/2022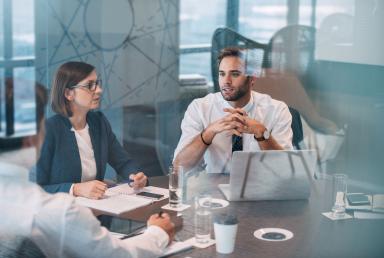 How IA-Connect: JML Edition Supports Your Identity Access Management Solutions
06/09/2022
In today's workforce environment, employees are widely distributed, as are their PCs. Making sure devices stay up and running is more critical and challenging than ever before.
HP Services, powered by the TechPulse platform, allow you to proactively find and prevent issues so they don't cause employee downtime. TechPulse is a cloud-based telemetry and analytics platform that aggregates critical data from devices and applications, putting deep insights at IT's fingertips to predict and resolve device issues before they impact employees.
Did You Know?
55% Of IT leaders are increasing usage of predictive analytics for device monitoring
86% of IT leaders are adopting cloud in their endpoint management strategies
47% Of IT leaders predict increased productivity from modernised management
How HP TechPulse helps you stay ahead
Data Driven Insights
Access data-driven insights at your fingertips Get control of billions of health data points from millions of remote endpoints, no matter the vendor or OS. After HP TechPulse aggregates device data, the cloudbased dashboard pulls it into a single, easy-to-use view.
Identifying Issues
Identify issues before they impact employees Your employees aren't up and running unless their endpoints are. Watch your queue of help-desk tickets shrink when HP TechPulse proactively scans the horizon of telemetry data on device health, security, and application updates to identify systems at risk- alerting IT in time to resolve issues before they cause user downtime.
Make Better Decisions
Make informed technology investments Intelligent reporting enables better employee IT experiences. Think about the tools that your workers really need for the jobs they do. AI-driven insights help you tailor your tech investments to put the right devices, software, and services in the hands of your people- so they can stay productive and engaged.
How The Platform Works For You
Centralised Endpoint Management from a cloud-based platform that aggregates billions of data points into actionable insights.
Predict & Prevent Issues get visibility into device health, security, and apps to proactively resolve issues.
Multi-OS, Multi-Vendor support from a single, easy to navigate dashboard for triaging devices that may need updates.
Ultima's HP Partnership
Ultima has been an HP Inc partner for over 20 years, offering a wide range of hardware services and technical expertise. Our HP Amplify Power Partner status acts as proof of our ongoing commitment to keep our technical teams up-to-date with the latest product developments, allowing us to give our customers the best advice about their IT infrastructure.
We've also joined the HP Amplify Impact programme, aimed at driving meaningful change across three Sustainable Impact pillars – Planet, with an emphasis on climate change; People with an emphasis on human rights and social justice; and Community with an emphasis on bridging the digital divide. Learn more
Why Ultima?
Ultima is a next-gen managed service partner for an always-on world. We increase the speed of innovation through cloud and automation and deliver hybrid cloud services built for new workstyles- securing customers' revenue and reputation around-the-clock.
We are a leading intelligent infrastructure and automation services company, focused on the provision of tailored solutions and services, including the design, deployment and support of complex IT solutions, based on industry leading technologies. These are delivered by Ultima's extensive team of highly skilled technical personnel that include solutions architects, consultants, engineers, project managers and service operations staff.