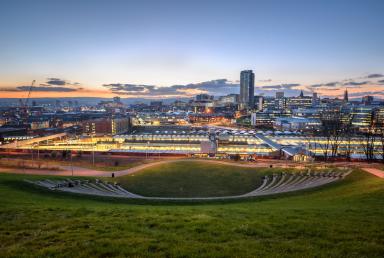 Improving the customer experience with Microsoft Azure & IA-Cloud
06/09/2022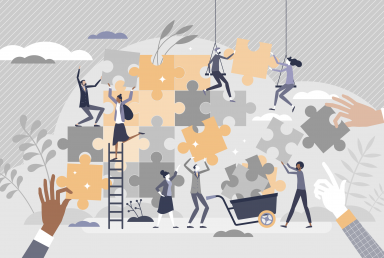 The importance of collaboration at Ultima
06/09/2022
We're pleased to share with you the Ultima Partner Pulse, bringing together the latest updates from some of the key partners we work with.
If you have queries on any of the below or would like to discuss anything further, please contact your Account Manager or enquiries@ultima.com
We are delighted to announce that we've been officially promoted to a 'Professional Nutanix Partner'! This took considerable commitment and hard work from the Ultima team to increase our Sales & Technical competencies and cements our support for the Nutanix proposition alongside our in-house technical expertise.
Nutanix's premier worldwide .NEXT Conference 2021 is taking place 20th – 23rd September. It will be a free virtual event, connecting attendees to .NEXT 2021 content through streamed keynotes, breakout sessions, interactive learning, and digital networking sessions with Nutanix experts and partners. Click here to sign up and please don't hesitate to reach out if you'd like a conversation with one of our specialists about how to gain the most value from this.
VMworld 2021, the industry's premier multi-cloud event, is only a month away on the 6th & 7th October. VMworld is key to understanding not only VMware's current roadmap but also their broader strategy and forward-looking innovations. There will be keynotes from the VMware leadership team, informative breakout sessions and plenty of demos throughout the conference. Sing up for free through the link above.
Following the event, one of our Senior Technical Consultants will be hosting an overview session to cover the highlights and key takeaways. As we can't be together in-person, we'll be bringing the experience to you by sending you some drinks and nibbles to enjoy during the session. Click here for more information or to sign up.
We're also delighted to share our new partnership video, featuring Andy Corcoran- Sales Director- UK&I at VMware and Gareth Meyer- Commercial & Operations Director at Ultima, who speak about building infrastructure fit for the future and helping customers become more competitive through VMware's extensive multi-cloud capabilities.
As part of our role as a value-added partner, we're currently offering no-obligation FOC Cisco estate reviews to all eligible customers. This will enable us to understand your business objectives and existing Cisco investments, and then align these with Cisco's technology roadmap and future innovations. Please get in touch to discuss this further.
Over the past couple of years we have seen an increasing complexity in IT solutions and many businesses have to choose between hiring an expensive team in order to take advantage of these technologies or except being left behind on the road to digital transformation. Cisco Meraki delivers a comprehensive end-to-end infrastructure solution to your Networking, Management and Security needs. Join our webinar on 5th October to learn more.
Citrix have announced the launch of the Citrix Launchpad Series which will keep customers up-to-date with key news for 2021 and beyond.
The main announcements will consist of 20-minute sessions featuring product announcements along with short demo teasers. Registration is now open- please use the links below to join:
Following Microsoft's announcement for price increases to Microsoft 365 and Office 365, we are holding a webinar on Thursday 7th October to provide you with more information on the implications of this and how we can assist you. Click here to register implications of this and how we can assist you. Click here to register.
HP Inc
Whilst the ongoing component constraints remain challenging, we still have a limited number of devices available in our comprehensive distribution network. Please speak to your Account Manager to understand if any of these may be suitable for urgent requirements.
With the exponential rise in cyber-attacks, HP Wolf Security helps customers defend against the plethora of new attacks and risks by adding layered security defences and seamlessly integrating with the wider security stack. Rooted in Zero Trust principles, HP Wolf Security provides enhanced protection, privacy, and threat intelligence. Get in touch to get started.
Based on Ultima's Head of Consulting- Matt Hudson's passion for science, he has created a periodic table of IT infrastructure which is his go to list of infrastructure that you should consider for your datacentre, network and workspace. Matt will be running an 'IT Alchemist' webinar series with each detailing a technology from the periodic table. To kick off the series, Matt will be asking the four big questions about Nimble dHCI and showing when it could be a better fit than traditional or hyperconverged infrastructure. Click here to learn more or register.
HPE are continuing to see growth in adoption of their as-a-service GreenLake portfolio, and have announced recent additions including unified compute operations and cloud data services. Following their acquisition of Zerto, data recovery services will be the next on the list. CEO Antonio Neri will making a special GreenLake announcement on the 28th September- access the save the date here to "be the first to see how HPE is turning the $100B+ analytics and data cloud services markets on their heads."
Check Point have announced the launch of their 'The state of cybersecurity' industry-focused series, which will bring together cyber security leaders to discuss the latest trends and the best cybersecurity practices. The first session, being held on 23rd September, will provide insights into threats faced by Public Sector organisations, including risks associated with digital transformation, key tools to securing sensitive data and best practices to strengthen the security of your endpoints, networks, and cloud environments. Sign-up here.
Dell Technologies have announced record financial results for their fiscal 2022 second quarter, Jeff Clarke, vice chairman and co-chief operating officer comments "We're well known for our unique ability to adjust and lean into growth opportunities, as evidenced by our results with record second quarter revenue of $26.1 billion. We're innovating and helping customers grow with a focus on multi-cloud solutions and modern infrastructure delivered traditionally and as-a-Service". As a Dell EMC Gold Partner, we have the knowledge and expertise in both the data centre and cloud worlds to advise on the best solution for you and your organisation.
Other Updates
Palo Alto – Identifying and fixing security gaps in a cloud architecture may not appear very different from doing the same for on-premises environments. However, there are a number of nuanced differences that can be easy to overlook, which could lead to security blind spots in your cloud architecture. On Wednesday 6th October, join our webinar to learn how Prisma Cloud leverages cloud service provider APIs to provide visibility and control over cloud environments with a single, unified agent framework.
For further information on any of the above, please contact us today.