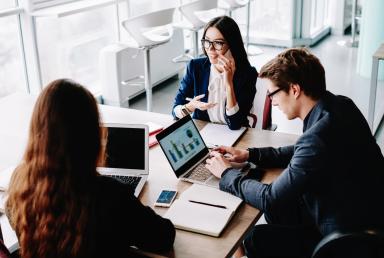 Protect your Azure connections & SaaS apps across the globe
06/09/2022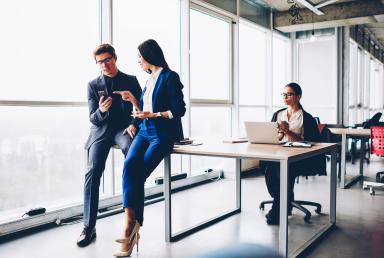 How does VMware NSX-T work?
06/09/2022
We're pleased to share with you the Ultima Partner Pulse, bringing together the latest updates from some of the key partners we work with.
If you have queries on any of the below or would like to discuss anything further, please contact your Account Manager or enquiries@ultima.com
With VMworld well and truly underway, we heard VMware CEO Raghu Raghuram sharing his vision of the future of multi-cloud technology: "At this stage, it's clear multi-cloud is going to be the model we're going to use for the next 20 years. Today's organisations are challenging the status quo to move fast, gain competitive advantage, and stay secure".
VMware announced a new set of services which focus on facilitating connections between on-prem and public cloud platforms. Cloud Foundation provides the capability for you to run computing workloads across internal data centres (a market in which VMware is a huge player) as well as public clouds such as AWS, Microsoft Azure, or its own public cloud. To catch up on all the latest announcements in one brief session, please register for our highlights event on the 19th October here.
We have also put together a blog explaining the latest news around NSX-T, which offers a true multi-cloud software-defined network with a single point of administration.
On 1st March 2022 Microsoft is due to implement the biggest price increase to its seat-based offering since their inception. Details are still vague, however they have confirmed a 25% increase for E1, 15% for E3 and 8.5% increase for E5 licenses. However, there are some positive caveats and offers due to be announced on 14th October, which, with the right work done beforehand, may actually reduce an organisation's overall spend. More details were covered in our recent Licensing Update webinar available on demand here, if you'd like to discuss how best to manage these changes please contact us today.
Following a comprehensive audit process, we are delighted to have been awarded Microsoft Advanced Specialisation in Windows Server and SQL Server Migration. Being part of the Azure Migration & Modernisation Programme enables us to help customers accelerate their cloud journey and move forward with confidence – learn more here.
Microsoft's fully managed Cloud PC, Windows 365, is now available. Announced at Empower back in July, W365 enables customers to access Cloud PCs from anywhere without the management overhead of AVD. To learn more about what it is, pricing, and available editions, please click here.
Microsoft's brand new range of Surface devices (including the sleek Surface Laptop Studio, the compact Surface Go 3 and the ultra powerful Surface Pro 8) are now available to purchase, more information around specs, capabilities etc. available here.
During Citrix's Launchpad Cloud session, they covered ground-breaking advances in app delivery and security, alongside innovations in Citrix Virtual Apps and Desktop. The new Citrix App Delivery and Security Service is the industry's first intent-driven solution, which delivers self-healing and continuous optimisation to ensure the best possible user experience.

They have also extended Citrix Provisioning Services to Azure which makes it much easier for you to transition all your desktops and apps to the cloud at scale.
If you're interested in finding out how to build an effective workspace, Citrix Cloud with AVD and more, join our Modern Workspace virtual event on Wednesday 3rd November.
HPE has announced a host of new cloud services and offerings for its as-a-service platform GreenLake – entering the two 'high growth' software markets of analytics and data protection. "The big data and analytics software market, which IDC predicts will reach $110 billion by 2023, is ripe for disruption, as customers seek a hybrid solution for enterprise datasets on-premises and at the edge," said Antonio Neri, president, and CEO.
HPE has launched a new unified analytics offering aimed at "modernising all data and applications" wherever they are stored, as well as a new data protection as-a-service designed to "overcome ransomware attacks and deliver rapid data recovery". It has also unveiled a new edge-to-cloud adoption framework which will allow customers to accelerate their adoption of cloud services by using a set of methodologies and tools. Please get in touch to find out how HPE's GreenLake offering can benefit you and your organisation.
Watch our new partnership video below to hear how Ultima & HPE work together to help customers on their transformation journey through a hybrid approach, and use edge computing to accelerate end users' experience.
Check Point is bolstering its cloud email security capabilities with the acquisition of Avanan. With this agreement, Avanan's features will be integrated into Check Point's Infinity consolidated security architecture. Avanan developed an API that uses artificial intelligence to keep malicious emails from reaching the inbox and now, it can harness Check Point's scale to reach "all sizes and geographies". This is a great announcement for customers who are looking to upgrade their email security.
HP Inc
Whilst the ongoing component constraints remain challenging, we still have a limited number of devices available in our comprehensive distribution network. Please speak to your Account Manager to understand if any of these may be suitable for urgent requirements.
HP Inc announced the completion of its acquisition of Teradici Corporation, a global innovator in remote computing software that enables users to securely access high-performance computing from any PC, Chromebook, or tablet. "This deal supports our broader strategy to innovate at the heart of hybrid by creating new computing experiences, services and subscriptions that meet changing customer needs and drive profitable growth," said Alex Cho, president, Personal Systems, HP Inc.
Cisco published its New Trust Standard, a benchmark for assessing an organisation's trustworthiness as they embrace digital transformation. This framework raises the bar for building trust with customers as work becomes hybrid, more data is collected online, and cyber threats increase. "Trust is more than a sentiment," said Anthony Grieco, Cisco's CISO. "Digital businesses need the ability to verify the trust and resilience of its solutions, operations, and actions. This framework helps us understand the core pillars in a process that makes trust quantifiable." Please get in touch If you'd like to find out how Ultima can help you on your digital transformation journey.
Michael Dell recently announced what they're going to do to lead in the "next data decade". At the event, Dell unveiled a new autonomous infrastructure, PowerOne, which is included in the Dell Technologies On Demand program. PowerOne integrates PowerEdge compute, PowerMax storage, PowerSwitch networking and VMware virtualization into a single system combined with a built-in intelligence engine to automate thousands of manual steps over its lifecycle. As a Gold Dell EMC partner, we have the knowledge and expertise to best advise on the right solution for your business- get in touch today to get started.
Nutanix made some exciting announcements at their .NEXT Conference 2021. They announced new features in the Nutanix Cloud Platform, including the launch of AOS version 6 software to help enterprises build modern, software-defined data centres and speed their hybrid multi-cloud deployments. Through these new features, enterprises will get powerful built-in virtual networking, enhanced disaster recovery, and simplified zero-trust security that otherwise would require additional specialised hardware, software, and skills. Most importantly, due to the integrated nature of the Nutanix Cloud Platform, all functionality is managed through a single interface. Contact us today to learn how you can benefit.
Other Updates
Palo Alto – Palo Alto announced the release of Prisma Access 2.2 at their recent SASE Converge 2021. With the emergence of the hybrid workforce, organisations are accelerating their enterprise cloud adoption and need an industry-leading, cloud-delivered security platform to secure all users, all apps, and all traffic, everywhere. Palo Alto have made securing this "everywhere access" easier with the release of Prisma Access 2.2.
Prisma Access cloud-delivered security consolidates more point-products into a single platform than any competing solution, transforming network security and allowing organisations to enable secure hybrid workforces.
To learn more about any of the above, contact us today.