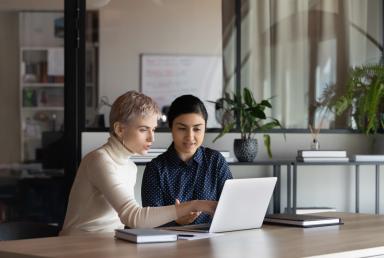 Microsoft Monthly Newsletter – February 2022
06/09/2022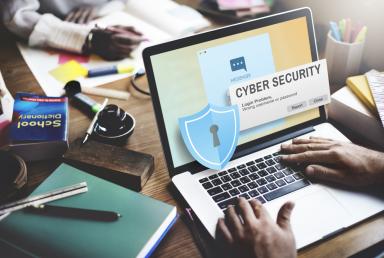 Safer Internet Day: The rise of Software Supply Chain Attacks
06/09/2022
We're pleased to share with you the Ultima Partner Pulse, bringing together the latest updates from some of the key partners we work with.
If you have queries on any of the below or would like to discuss anything further, please contact your Account Manager or enquiries@ultima.com
Citrix announced last week that it would be taken private for $16.5 billion including debt by affiliates of Elliott Management and Vista Equity Partners, which are seeking to tap the pandemic-driven boom in cloud computing. The deal, expected to be completed by mid-2022, will combine Citrix with Vista's data analytics firm TIBCO Software.
Vista will own about 65% of the combined company after closing. "Today's announcement is the culmination of a strategic review process conducted over five months," Citrix interim Chief Executive Officer Bob Calderoni said in a statement.
To find out more about this and speak to us about your Citrix solutions, please get in touch.
As we reach mid-February we're only a matter of weeks away from Microsoft closing the door on their legacy CSP offering on 10th March. To reiterate, this will effectively be the largest price increase in the 10+ years since Microsoft launched their seat-based subscription services (O365, M365 etc.) and means organisations wishing to retain a monthly rolling commit will be required to pay a 20% premium for this flexibility.
To help support customers through this transition we're currently offering a free consultancy call with one of our in-house Licensing Consultants to discuss the options available, please speak to your Account Manager to arrange this.
For the latest updates on all things Microsoft please read our monthly blog here.
VMware has announced the appointment of two executives to the company's Go-To-Market Leadership team. Laura Heisman has joined the company as chief marketing officer, and Sylvain Cazard will lead the Asia Pacific and Japan (APJ) region as general manager.
"It's clear that multi-cloud will be the model for digital business for the next 10 years, and VMware is working with our customers to help them embrace this opportunity," said Sumit Dhawan, president, VMware. "Laura brings a great combination of enterprise infrastructure and developer experience that will help us accelerate our marketing efforts in this multi-cloud era."
VMware also recently welcomed two additional executives to the company's Go-To-Market leadership team. John Sabino leads the company's Customer Experience and Success organization, including the Customer Success, Professional Services, Learning, and Global Support team, as Chief Customer Officer, recently joining from Splunk.
Please contact your Ultima Account Manager to find out more about how VMware and Ultima can help your transition to the cloud.
Barclays has selected HPE GreenLake to deliver its global private cloud platform. The bank has signed a strategic cloud partnership, in which the HPE GreenLake edge-to-cloud platform will be integral to Barclays' hybrid multi-cloud strategy and digital transformation across Barclays' global businesses. The automated and open cloud platform will host thousands of workloads and support the bank in delivering an enhanced personalized banking experience for its customers.
The HPE GreenLake edge-to-cloud platform will provide a unified on-premises cloud experience, with capacity available on demand and granular consumption-based pricing for compute, memory, and storage resources, offering the resilience, scalability, and efficiency necessary to meet the high standard of performance required in today's digital world.
"Today our customers expect an intelligent, contextual and personalized digital experience with seamless performance. With HPE GreenLake we're building a cloud platform that will enable the agility and operational performance needed to achieve this ambition while providing a modern economic model for private cloud," said Craig Bright, group chief information officer at Barclays.
Using the HPE GreenLake platform, Barclays' will only pay for the resources they consume, with the option to reserve workloads and run them on-demand. Barclays' is using HPE GreenLake Central to manage costs, utilization, compliance, and security across the entire private cloud estate – through a unified global dashboard. Furthermore, the infrastructure environment is managed by HPE, ensuring constant uptime, regular patching and updates, and automation-driven infrastructure optimization.
Barclays' global private cloud platform will host thousands of apps and over 100,000 workloads that will include virtual desktop infrastructure (VDI), SQL databases, Windows server, and Linux.
Please contact your Ultima Account Manager to find out more about HPE's as-a-Service offering, GreenLake.
Showcasing its intent in sustainable solutions, HP Inc. has acquired Choose Packaging, a packaging development company and inventor of the only commercially available zero-plastic paper bottle in the world. Choose's patented technology provides an alternative to plastic bottles and can hold a wide variety of liquid products. Its novel, paper-based bottles are made with naturally occurring and non-toxic materials and pave the way for a new standard for bottling solutions globally.
"This acquisition is a great example of how we continue to strengthen our capabilities in attractive verticals like sustainable packaging while also driving progress against HP's broader sustainability goals," said Savi Baveja, Chief Strategy & Incubation Officer, HP Inc.
"Choose has built a truly differentiated technology and we are excited to welcome this talented team to the HP family. "HP is well-positioned to disrupt the $10 billion fibre-based sustainable packaging market. HP's first step in transforming this industry was the introduction of its 3D printing-enabled Moulded Fibre Tooling Solution designed to bring customisable, fibre-based products to market faster and more affordably.
With the integration of Choose into its Personalisation & 3D Printing business, HP will focus on scaling its technology and customer footprint to expand the addressable market. There are more than 150 million tons of single-use plastics produced each year and HP intends to disrupt this market with fibre-based, 100% plastic-free packaging.
At Ultima, we're extremely proud that the work we do to help our customers grow has a positive impact on our staff, our local community and the wider environment. Watch our video to learn more about our commitment to sustainability.
Dell Technologies has introduced enhanced APEX as-a-Service offerings with an integrated console that offers a single pane of glass to access all APEX services. APEX consists of four cloud services that include Multi-Cloud Data Services, Backup Services, Storage, and DevOps. The console is focused on delivering a consistent cloud management tool for public cloud, private cloud, and edge computing.
A new Forrester Consulting study commissioned by Dell Technologies reveals that 83% of organizations have adopted a multi-cloud approach or plan to within the next 12 months. APEX Multi-Cloud services help organizations manage, store, and protect data across multiple cloud platforms allowing organizations to bring the flexibility of public cloud platforms to a location of their choosing.
• APEX Multi-Cloud Data Services – provides file, block, object, and data protection services for simultaneous access to all major public clouds from a single source of data. Integrated with the APEX Console, organizations can connect storage and data protection to preferred public clouds and services. According to Dell, the service will avoid public cloud vendor lock-in by eliminating excessive egress fees, and the cost and risk associated with moving data from one cloud to another.
• APEX Backup Services – provides end-to-end scalable, secure data protection with centralized monitoring and management for SaaS applications, endpoints, and hybrid workloads. This SaaS-based offering can be deployed in minutes and scale on-demand to protect growing workloads. Resilient security capabilities protect against cyberattacks with instant detection, rapid response, and accelerated recovery.
• Project Alpine extends Dell's storage portfolio offering cloud data protection. Project Alpine brings the software IP of Dell's block and file storage platforms to major public clouds. Customers can purchase storage software as a managed service using existing cloud credits. The primary advantage is a consistent storage experience from on-premises to public clouds while easily sharing data across multiple clouds.
Dell is building on its partnerships with cloud vendors including Amazon, Microsoft, Google, IBM/Red Hat, and VMware to offer a range of DevOps-ready platforms and is adding increased support for Kubernetes including:
• Amazon EKS Anywhere on PowerFlex and PowerStore, allowing organizations to run their Kubernetes orchestration across public or on-premises clouds.
• SUSE Rancher on VxRail, providing multi-cluster, multi-cloud Kubernetes management while giving customers the flexibility to choose their cloud orchestration platform.
Nutanix announced the findings of its fourth global Enterprise Cloud Index (ECI) survey and research report, which measures enterprise progress with cloud adoption. The research showed that multicloud is currently the most commonly used deployment model and adoption will jump to 64% in the next three years.
But the complexity of managing across cloud borders remains a major challenge for enterprises, with 87% agreeing that multicloud success requires simpler management across mixed-cloud infrastructures. To address top challenges related to interoperability, security, cost, and data integration, 83% of respondents agree that a hybrid multicloud model is ideal.
"While businesses are now viewing and using IT more strategically than ever before, the complexity of multicloud is creating challenges that are standing in the way of cloud success," said Rajiv Ramaswami, President and CEO at Nutanix.
"Solving for these complexities is giving way to a new hybrid multicloud model that makes cloud an operating model rather than a destination." This year, survey respondents were asked about their current cloud challenges, how they're running business applications now and where they plan to run them in the future.
Respondents were also asked about the impact of the pandemic on recent, current, and future IT infrastructure decisions and how IT strategy and priorities may change because of it.
At a virtual press event last week, Cisco explained how its latest wave of tech innovation is critical for customers to deliver improved user experiences, enable smart and sustainable workplaces, and secure IoT deployments at scale across their enterprise campus.
"Hybrid work doesn't work without the network," said Todd Nightingale, Executive Vice President and General Manager, Enterprise Networking and Cloud, Cisco. "The capabilities of the network empower the capabilities of the workforce. These launches, powered by Silicon One, make hybrid work possible with unprecedented power, reliability, and most importantly, the agility needed to continue to adapt and change with our teams."
New wireless networking and access innovations announced today include:
• Wi-Fi 6E (Catalyst 9136 and Meraki MR57): Wi-Fi 6E technology expands capacity to exceed gigabit performance. The new Cisco Wi-Fi 6E products from Catalyst and Meraki are the industry's first high-end 6E access points that address the most demanding hybrid business environments.
• Cisco Private 5G: Cisco's Private 5G managed service delivered with global service provider and technology partners, offers a wireless experience that is simple to start, intuitive to operate, and trusted for digital transitions to hybrid work and IoT.
• Catalyst 9000X Switches: New Catalyst 9000X models extend the switching family and deliver the backbone that provides the speed, bandwidth capacity, and scale needed to support 100G/400G network access for transitions to hybrid work in the campus and extending the branch with zero trust security and power efficiency.
• Introduction of Cisco Silicon One to the Catalyst Switching Portfolio: Cisco Silicon One, originally deployed in web scale and service provider networks, continues to prove its capabilities and programming flexibility to support networking innovation across enterprise networks. The new Catalyst 9500X and 9600X Series switches are powered by the Cisco Silicon One Q200. Please get in touch to find out how latest wave of innovation in the world of networking can benefit you and your organisation.
Other Updates
Mimecast
Mimecast has announced SecOps Virtual 2022, a virtual conference where security, IT, and compliance leaders will come together to exchange insights, network and learn from leading organizations and industry experts. Mimecast's robust API integrations are designed to allow organizations to gain greater visibility into their threat landscape, allowing security operations teams to accelerate threat detection and response.
If you are able to attend SecOps Virtua, you will learn the challenges of modern-day SecOps and the best practices for tackling them. In addition, industry experts will share knowledge on the value of email intelligence in the ever-changing cybersecurity landscape and how to manage sensitive data. The virtual event will also cover how high-impact API integrations help organizations increase the return on their security investments.
To find out how Mimecast and its speciality in API integrations can work for you, please speak to your Ultima account manager.
Palo Alto
Palo Alto Networks has revealed Nebula, the latest upgrade of its industry-leading PAN-OS software, to help find the evasive, zero-day attacks that can cripple organizations, and stop them in their tracks.
"In the past, nation-state-led cyberattacks were considered the rarest and most advanced. But today, attackers of all kinds have an advanced arsenal at their fingertips; every organization must now assume they will be the target of a nation-state-level attack," said Lee Klarich, chief product officer, Palo Alto Networks. "Modern network security requires a fundamentally new approach. Today, Palo Alto Networks has brought that new approach to our ML-Powered Next-Generation Firewalls by harnessing the processing power of the cloud to enable deep learning inline. We believe that is how all network security will be done in the future."
Security services that are being added and enhanced include:
Advanced Threat Prevention: A new best-in-class intrusion prevention system (IPS), which brings security analysis from "offline" to "inline" using cloud compute for AI and deep learning techniques — without sacrificing performance. Advanced Threat Prevention can detect many unknown and targeted command and control (C2) attacks as well as evasive attacks from tools such as Cobalt Strike.
AIOps: The new AIOps uses machine learning to predict up to 51% of disruptions to NGFWs before they impact the firewalls.* In addition, with telemetry from over 6,000 deployments, AIOps continuously recommends best practices to improve overall security posture.
DNS Security: Now extends protection for the latest DNS-based attack techniques, including strategically aged domains, making it the most comprehensive DNS security solution available with 40% more DNS-based threat coverage than other leading vendors.
Advanced URL Filtering: Adds prevention of new, highly evasive phishing attacks, ransomware and other web-based attacks through deep learning-powered analysis of web traffic — now including live web content — in real time and inline.
IoT Security 2.0: Simplifies IoT device visibility and automates policy creation across seen and unseen devices by using machine learning. To find out how Ultima's capabilities with Palo Alto can help improve your security, then get in touch.