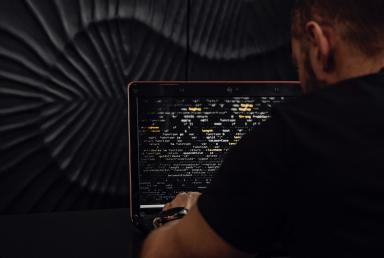 Bridging The Rising Volume of Security Breaches
06/09/2022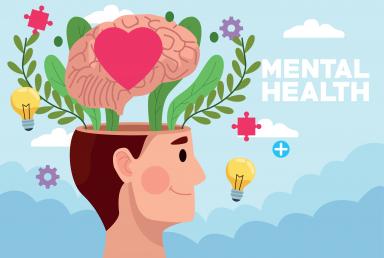 Mental Health & Wellbeing Month with Ultima Group
06/09/2022
As a business that was founded on the back of selling memory some 32 years ago now, it's fair to say we know a thing or two about hardware. We've seen a lot of shifts along the way, new technologies have come and gone, software-defined and the Cloud have come to the forefront but even today, there's a few key things that really haven't changed:
Key to this is what our customers are looking for from their storage infrastructure. At the core of this, they're looking for infrastructure that is:
• Resilient and robust.
• Consistent in its performance.
• Consistently supported.
Over the past 10 years or so, we've seen a massive surge of new players entering the marketing, threatening to challenge the old guard. Some of these have since before established (such as Pure), some have struggled and fallen (I need to find an example we can use here), and some of these are still out there battling to find their niche in the market.
As the hardware constraints roll on for another year with seemingly no end in sight, organisations with urgent requirements are looking to some of these new players to fill the gaps but the question remains, which will the winners around (and, with it, supported) in the years to come and which will fall by the wayside, potentially leaving your mission critical data unsupported and exposed.
Introducing Hitachi Vantara
One potential solution would be Hitachi Vantara (formerly Hitachi Data Systems). Founded in 1989, Hitachi have been around for coming up 33 years but have predominantly been servicing the Enterprise market segment, including over half the Fortune 100.
Since the rebrand in 2017 however, Hitachi have been hard at work developing their products to be more relevant to the SMB and mid-market, and are now becoming especially relevant as a result of these investments.
Hitachi Vantara Products
Hitachi Vantara has a number of products on the storage market, in fields such as Internet of Things (IoT), big data analytics, data protection, cloud storage and converged systems.
The Hitachi Virtual Storage Platform F Series uses Hitachi's Storage Virtualisation Operating System to deliver high-speed data transfers. The VSP F Series is an all-flash platform that also includes quality of service functionality, data replication and deduplication. The VSP G series is Hitachi Vantara's hybrid flash platform.
The Hitachi Unified Compute Platform HC Series is a hyper-converged storage platform. Including VMware vSphere and vSAN virtualization, the HC series is a scale-out, enterprise-ready platform for virtual and containerized applications. The CI Series is the Converged edition of the Hitachi Unified Compute Platform.
Completing IT operations management tooling Hitachi Ops Centre & Unified Compute Platform Advisor provides administrators with tools with deep insights to analyse end-to-end resources, automate tasks; which leads to reduced risk and effort to operations. Lumada DataOps can help accelerate data-driven transformation. Deliver trusted data by optimising your data fabric with an intelligent DataOps portfolio, to experience data from edge to Multicloud.
"We are very excited to partner with Ultima, a trusted partner with unrivalled technical and sales expertise to deliver the Hitachi Vantara portfolio to the market. Hitachi Vantara has adopted a Partner First strategy for all acquisition business in UKI and have operationalised that within its Sales organisation.
We are investing heavily in joint marketing initiatives and demand generating activities to support this strategy. Partners are key to the success of our organisation and our immediate priority is to create market relevant solutions, that are priced competitively and easy for our trusted partners to sell. We believe our partnership with Ultima will be key to achieving these goals." – Garry Hodgkinson, UKI Sales Director, Hitachi
"As Ultima continues to expand the business focus to "All things Cloud" we are very excited to have onboarded Hitachi as a key partner to form part of our ongoing cloud transformation strategy. Hitachi have a great proposition in the market with reputation for delivering value to their customers and this is exactly what Ultima look for in a partnership." – Gareth Meyer, Chief Commercial and Operations Officer, Ultima
Whilst we at Ultima have never suggested there's a 'one-size-fits-all' solution to customer's storage requirements, we would suggest Hitachi Vantara are well worth a look for any upcoming projects. Our Solution Consultants are waiting and ready to help you explore the options, please reach out via your Account Manager today if you'd like to arrange a no-obligations conversation.