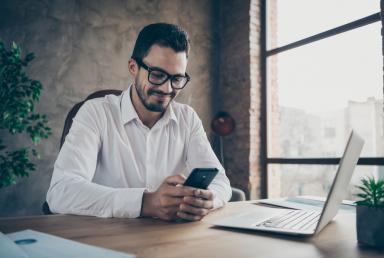 Securing the work-from-anywhere-world
06/09/2022
Enabling Digital Transformation through Intelligent Automation
06/09/2022
Read below for all the latest news and updates from Microsoft this month.
Important Price Increases
On 1st March 2022 Microsoft is due to implement the biggest price increase to its seat-based offering since their inception. Details are still vague, however they have confirmed a 25% increase for E1, 15% for E3 and 8.5% increase for E5 licenses. However, there are some positive caveats and offers due to be announced on 14th October, which, with the right work done beforehand, may actually reduce an organisation's overall spend. More details were covered in our recent Licensing Update webinar available on demand here, if you'd like to discuss how best to manage these changes please contact us today.
Following a comprehensive audit process, we are delighted to have been awarded Microsoft Advanced Specialisation in Windows Server and SQL Server Migration. Being part of the Azure Migration & Modernisation Programme enables us to help customers accelerate their cloud journey and move forward with confidence – learn more here.
Microsoft's fully managed Cloud PC, Windows 365, is now available. Announced at Empower back in July, W365 enables customers to access Cloud PCs from anywhere without the management overhead of AVD. To learn more about what it is, pricing, and available editions, please click here.
Microsoft's brand new range of Surface devices (including the sleek Surface Laptop Studio, the compact Surface Go 3 and the ultra powerful Surface Pro 8) are now available to purchase, more information around specs, capabilities etc. available here.
Windows 11 Availability
Microsoft announce that Windows 11 started to roll out across the world on 5 October, 2021 (https://bit.ly/3iBxzaI). It's also available on Azure Virtual Desktop (https://bit.ly/3ar2ORr) and will be available to purchase on Volume Licensing price lists on 1 November, 2021 (https://bit.ly/3aszwly).

Office 2021 Personal Editions Available
Office Home & Student 2021 and Office Home & Business 2021 are now available. These are the perpetually licensed editions of the next version of Office, priced at $149.99 and $249.99 respectively. The Home & Business edition includes everything in the Home & Student edition as well as Outlook for the PC/Mac and commercial use rights. Unlike their Office LTSC 2021 business counterparts, these editions include Teams and some collaboration tools too.
Find the announcement here: https://bit.ly/3ArUlbr.

Office LTSC 2021 is generally available
Microsoft announce that the next versions of the "traditional" Office products are available. This includes Office LTSC Professional Plus/Standard/Standard for Mac 2021, Project Standard/Professional 2021, and Visio Standard/Professional 2021.
You can find the announcement here: https://bit.ly/3iyCkSy
Also, useful deployment information here: https://bit.ly/3msgQaW.

Management Group scope for Azure Reservations
When you purchase an Azure Reservation you choose a scope for it which defines where it may be used: within a specific Resource Group, a specific Subscription, or all Subscriptions. A Management Group is a group of Azure Subscriptions and Microsoft announce this as a new option for the scope of a Reservation.
Find the announcement on the public preview here: https://bit.ly/3iqyA5i
More information on Reservation scopes generally here: https://bit.ly/3ouf6AU.
Upcoming Webinars and Events
Make sure you check out the latest webinars and events running: click here.