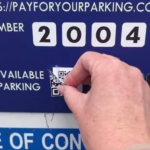 Understanding the Anatomy of QR Phishing
14/09/2023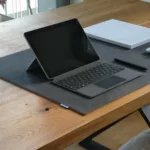 Introducing Microsoft Tech for Social Impact
18/09/2023
Microsoft Teams changes in Europe
After the EU probe into Microsoft's practice of bundling Teams with Office 365 and just four or so weeks later, Microsoft have announced a significant change for customers in the EEA (European Economic Area) and Switzerland. The removal of Teams from the O365 and M365 suite
Microsoft state these changes have 2 aims:
1.           To enable organisations to buy Office/Microsoft 365 without Teams – and pay less
2.           To improve interoperation between rival communication/collaboration products
So the licensing changes from October 1st, 2023 the "Teams Included" Enterprise O/M 365 suites in the EEA and Switzerland will be discontinued. This means the suites will still be available, just without Teams included, and they will be €2 per user per month cheaper. Net new customers will need to buy 2 separate SKUs: the EEA O/M365 SKU and the separate Teams SKU…which will cost €5 per user per month.
Existing customers can choose to stay with the Teams inclusive suite and renew/add seats or choose to switch to the new offering at anniversary/renewal.
Microsoft 365 on Amazon Workspaces
Starting August 1st 2023, you can use Microsoft 365 licenses on Amazon Workspaces. This is something we've had customers request or enquiry about for years, so this could be a significant moment for many organisations.
If you have:
Microsoft 365 E3/E5
Microsoft 365 A3/A5
Microsoft 365 Business Premium
You can install 1 instance of M365 Apps for Enterprise/Business in Amazon Workspaces, they must run the Enterprise Monthly Channel or Current Channel.
If those users are also licensed for:
Project Plan 3
Project Plan 5
Visio Plan 2
They can also install 1 instance of those in Amazon Workspaces.
Purview Premium Audit Features added to Standard Edition
Following recent security breaches where important information was only available to those customers paying for Office 365 E5, Microsoft have announced they are moving certain Microsoft Purview Audit features from the Premium tier into the Standard tier. Following urging from the 'Cybersecurity and Infrastructure Security Agency' (CISA), updates will start from September 2023.
Extended Support for 2012
Microsoft recently removed the on-premise extended update licenses for Windows and SQL 2012. The preferred method is utilising Azure Arc, and Ultima can help guide customers through this and cover the questions you may have. There is still a volume license (on-premise) offering, but this needs to be discussed directly with your aligned Microsoft Commercial Executive, and Ultima are helping to facilitate and support these actions. Please contact us to learn more.
Visual Studio for Mac retirement
Microsoft announce the retirement of the Visual Studio for Mac IDE, with end of support starting 31 August, 2024. Find the announcement and some suggested alternatives to using Visual Studio for Mac here: Visual Studio for Mac Retirement Announcement – Visual Studio Blog (microsoft.com)