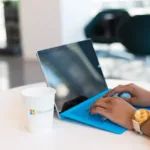 IA-Connect for Power Automate version 9.4 released
15/11/2023
Copilot Essentials: The Business Case for Microsoft Copilot
As business leaders, none of us can ignore the change and potential power of AI to every aspect of daily operations. Copilot, Microsoft's much talked about AI-powered tool, promises to transform the way employees work and shorten time to market. But our people should and must sit at the heart of adoption.
During this 30 minute webinar, we will share:
CEO of Ultima (Scott Dodds) viewpoint on CoPilot, AI and how it will accelerate business transformation and productivity
Practical insights as one of Microsoft's early start CoPilot partners
Observations on ROI and organisational use cases
Key 'must haves' to success to generate quick wins and immediate return
This webinar is designed for business leaders, developers, project managers, and anyone interested in practical advice on the power of AI to boost efficiency and innovation in their organisation.
Public Sector offers in New Commerce delayed until January 2024
In July, Microsoft announced that CSP legacy Public Sector offers for Government Community Cloud, education and nonprofit would be available in CSP new commerce in November 2023. However, after receiving feedback from partners Microsoft have adjusted the timeline.
Microsoft will launch CSP public sector offers in the new commerce experience starting January 1, 2024.
Microsoft Launch Office 365 EEA Offerings
Late in August 2023, Microsoft announced that there would be changes to the offerings available in the European Economic Area and Switzerland to address European competition concerns – you can read that article here: Microsoft announces changes to Microsoft 365 and Office 365 to address European competition concerns – EU Policy Blog. These offerings are now live in the October 2023.
A customer in these regions who have not purchased Office 365 E1/E3/E5 or Microsoft 365 E3/E5 before 1 October, 2023 must now buy "EEA (no Teams)" SKUs – which, as the names suggest, do not include Teams. If Teams is required, then Teams needs to purchased separately via Teams EEA User License. If you have purchased any of these licences prior to 1st October then you can continue to add more licences and renew existing Subscriptions.
Please note, UK is unaffected by these changes.
For Microsoft 365 Business Basic/Standard/Premium, customers in the affected regions will be able to choose the original offerings or new EEA SKUs without Teams. The same goes for Microsoft 365 F1/F3 and Office 365 F3.
Dynamics 365 Minimum Purchase Requirement Update
Microsoft adjust the Product Terms removing the option to combine Finance, Supply Chain Management, Commerce, and Project Operations licences to meet the 20 licence minimum, requiring all customers to now meet the minimum with a single product.
Auto-Claim Power Apps licences
Microsoft announce the public preview of auto-claim for Power Apps licences. This feature enables IT administrators to set up policies that automatically assign Power Apps Premium licences to users when they launch an app that needs them.
Find the announcement here: Simplifying license management with auto-claim for Power Apps and licensing insights for Power Automate | Microsoft Power Apps.