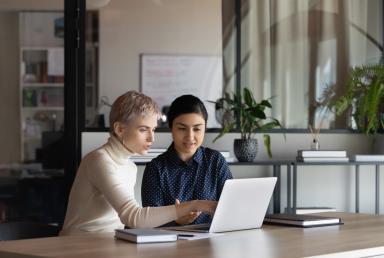 Ultima earn Azure Virtual Desktop Advanced Specialization
06/09/2022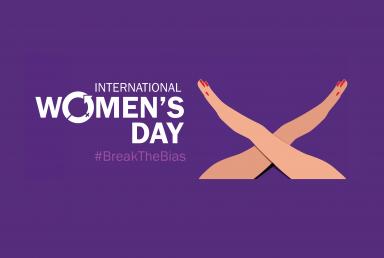 International Women's Day with #TeamUltima
06/09/2022
Read below for all the latest news and updates from Microsoft this month.
Microsoft Price Changes
From 1 March, 2022:
• Office 365 El (up to $10 from $8)
• Office 365 E3 (up to $23 from $20)
• Office 365 E5 (up to $38 from $35)
• Microsoft 365 Business Basic (up to $6 from $5)
• Microsoft 365 Business Premium (up to $22 from $20)
• Microsoft 365 E3 (up to $36 from $32)

Other notes:

• No price changes to:
• Microsoft 365 E5
• Microsoft 365 Business Standard
• Frontline SKUs
• No impact to education, nonprofit or consumer products
DevTest Pricing Widely Available on EA & CSP Agreements:
Enterprise Agreement customers now have a great way to run their development and testing workloads on Azure, with numerous advantages:
Ideal for teams, multiple subscriptions allowed
Access to Dev/Test images in the Gallery, including Windows 8.1 and Windows 10
Special lower Dev/Test rates on Windows Virtual Machines, Cloud Services, SQL Database, SQL Managed Instance, HDInsight, App Service (Basic, Standard, Premium v2, Premium v3) and Logic Apps
Additional savings with Reservations for one-year or three-year commitment on VMs, Azure SQL Database and Azure SQL Managed Instance
Same great EA rates on other Azure services
Centralised management via the Azure Enterprise Portal
No separate payment—just use the funds already on your Enterprise Agreement
Only active Visual Studio subscribers with standard subscriptions can use the Azure resources running within an Enterprise Dev/Test subscription, though end users can also access the application to provide feedback or perform acceptance tests. You need a Visual Studio subscription for each member who needs to access an Enterprise Dev/Test subscription. Use of resources within this subscription is restricted to developing and testing applications, and no uptime guarantee is offered.
Separately, most active Visual Studio subscribers (standard subscriptions only; monthly cloud subscriptions excluded) also can set up one separate individual Azure subscription with a monthly credit, which is ideal for light development and testing workloads, experimentation with Azure services, learning, prototyping, and proofs of concept. These monthly Azure credits for Visual Studio subscribers are unrelated to Enterprise Dev/Test subscriptions.
Not an Enterprise Agreement customer but need an Azure subscription for your development team? Try Pay-As-You-Go Dev/Test
Microsoft Cloud for Retail:
Microsoft Cloud for Retail is an industry-specific cloud that will help retailers meet this new age of digital optimism. Customers have asked for purpose-built retail solutions designed to allow their businesses to do things they've never been able to do before and with a level of speed and specificity beyond what they've expected in the past. Microsoft's long history of scope and scale in the retail industry has been brought to the cloud. And we're helping to accelerate business growth by providing a complete set of retail-specific capabilities across the Microsoft Cloud portfolio.
It starts by unifying disparate data sources across the end-to-end shopper journey, allowing retailers to maximize the value of their data, and resulting in one holistic view of the consumer. Once connected, data and AI help retailers better understand and elevate the consumer shopping experience. In providing more relevant and streamlined experiences throughout the retail value chain, retailers can build a real-time sustainable supply chain and empower their frontline workforce.
"With Microsoft Cloud for Retail, our increased knowledge of individual customer journeys will further strengthen our customer relationships and turn GNC into people's primary destination for health and wellness."—Scott Saeger​, Chief Information Officer, GNC
Microsoft Security Product Name Changes:
Microsoft have just released some updated to the naming structure of its security stack, please find updated product names below:

Microsoft Cloud App Security is now Microsoft Defender for Cloud Apps
Azure Defender for loT is now Microsoft Defender for loT
Azure Sentinel is now Microsoft Sentinel
Azure Security Center + Azure Defender is now Microsoft Defender for Cloud
Azure Defender for Storage is now Microsoft Defender for Storage
Audio Conferencing
No internet? No problem. Audio conferencing now allows you to dial straight into your meeting.

From 1 March, 2022:
• Unlimited dial-in available at no additional cost
• Enables users to dial in to cloud-hosted conference calls with telephone numbers
• The dial-in information is automatically included in all online meetings
• Education customers should continue to use the existing Audio Conferencing SKU at their discounted rate

Transacting
• New $0 SKU must be transacted and provisioned for eligible customers

Eligible licenses
• Microsoft 365 Fl, F3, and E #
• Officer 365 F3, El, and E3
• Microsoft 365 Business Basic Standard, and Premium

Upcoming Webinars and Events
Make sure you check out the latest webinars and events running: Click Here.
Our previous webinar recordings are available here.