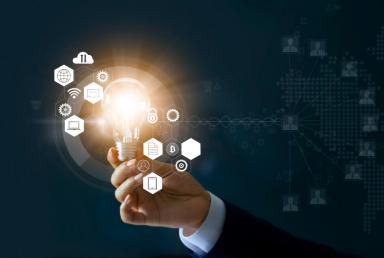 The Biggest Innovations of 2021
01/07/2021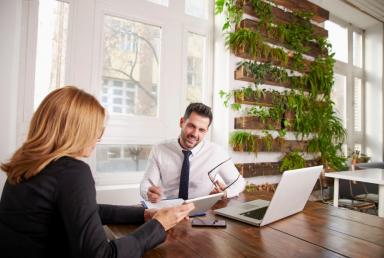 The importance of converging physical & cyber security for true threat protection
20/07/2021
Read below for all the latest news and updates from Microsoft this month.
Windows 365 is Announced
Microsoft has finally unveiled Windows 365, its new PC-as-a-service offering that allows users to stream a Windows desktop to any of their devices and from any location. Billed as "a new way to experience Windows 10 or Windows 11", the virtualization service could open up a host of new opportunities for businesses, from a cost, administration and productivity perspective.
Instead of hosting the operating system and applications locally, using up both storage and computing resources, Windows 365 lets users stream their apps, data and settings to any of their devices – including those that run on macOS, Linux or Android.
From the perspective of IT managers, Windows 365 makes provisioning and patch management simple, while cutting hardware performance requirements.
Microsoft Power Apps Update
From 1st October 2021 there is a price decrease on specific Power Apps licenses. There are also changes in regards to the Per App plan only covering a single app (as opposed to two).
Visio for Microsoft 365
In July, Microsoft will start rolling out a lightweight version of the Visio web app in Microsoft 365 to bring visual diagramming and collaboration to all teams—both of which are especially important in this hybrid work environment. But the best part? It'll be available at no additional cost, for all commercial license subscribers.

This lightweight version of the web app will offer core Visio functionalities and allow business users to create, edit, and share professional diagrams. While users with more specialized diagramming needs will continue to derive value from the standalone plans—Visio Plan 1 and Visio Plan 2—the web app in Microsoft 365 subscription is intended to be a powerful tool for essential needs.
It will soon be available in your Microsoft 365 suite, but if you can't wait to get started, then we invite you to sign up for Visio in Microsoft 365 early access. More information can be found here
Microsoft Cloud For Sustainability
Microsoft will launch the Microsoft Cloud for Sustainability later this year in preview to help the cloud provider and its customers meet their carbon reduction and sustainability goals.
The new cloud will allow businesses to record, report and reduce their carbon footprint as they work toward net-zero emissions. It will enable customers to invest in sustainable practices and partner with experts to accelerate progress toward their carbon reduction and sustainability goals. The new offering responds to demand from investors, customers and legislators for more commitment, accountability and measurement of carbon reduction efforts within businesses, according to Microsoft.
Windows 11 looks all but certain
Both in name and in what's going to be announced at Microsoft's big event on 24th June. A very early build of Windows 11 has been leaked already, showcasing a refreshed look and a new name, to the surprise of many. While a minority may have doubted the authenticity of the leak, this appears to be the real deal, and that's very much backed up by Microsoft reportedly issuing a DMCA copyright takedown request to Google to remove links to download the build.
New Microsoft Terms released 1st June 2021
Microsoft have removed the requirement that customers retain the corresponding 'Qualifying Licenses' throughout its From SA License Subscription – please see information here. Please speak to the Ultima Microsoft Licensing Team to sell your Perpetual 'Qualifying Licenses'
Upcoming Webinars and Events
Make sure you check out the latest webinars and events running: Click Here.
Our previous webinar recordings are available here.