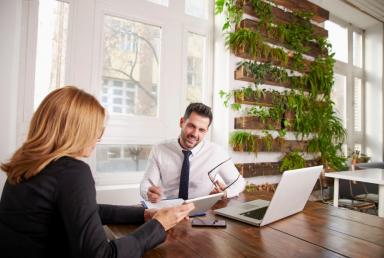 The importance of converging physical & cyber security for true threat protection
20/07/2021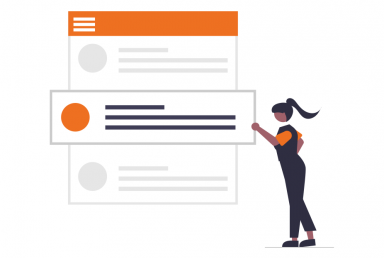 Secure, automated migration to the cloud with IA-Cloud Build
26/07/2021
Having worked in the industry previously in a Cloud Marketing role, I recently joined Ultima as a new Cloud Success Specialist, following my desire to work in a customer facing position. I'm passionate about communicating with customers and going above and beyond to truly make a difference and drive positive outcomes for Ultima's customer-base.
FastTrack is a new venture for myself, but one that I am already thoroughly enjoying. Engaging with new customers on a weekly basis is fascinating and keeps me on my toes. I look forward to building some great relationships with our customers while aiding their deployment to the cloud.
"My role as the FastTrack Manager at Ultima in a nutshell is to facilitate the FastTrack programme for you- our customers, and to ensure you get the guidance and support required to migrate seamlessly to the cloud".
What is FastTrack?
Microsoft has moved its focus away from just selling licences and upfront commitments to a more consumption and usage-based model. This is where FastTrack comes in, by providing a mechanism to enable customers to get better value out of their current investments.
FastTrack is a programme to assist customers remotely with their own deployment of Modern Workplace workloads. With Microsoft FastTrack, businesses can migrate to Office 365 rapidly and effectively when working with a FastTrack partner such as Ultima.
Through this dedicated programme, Ultima can provide remote end-to-end guidance, advice and support to help you deploy and adopt Microsoft 365, promote effective teamwork, and keep your devices and apps up to date.
Ultima will not go on-site or have access to your environments, but will be offering remote guidance, best practices, migration assistance (see qualification criteria) and support from Subject Matter Experts (SMEs) if issues arise, via call tokens that are allocated based on user count and workload.
Qualifying for the FastTrack programme could not be easier! You must have +150 active licences per qualifying workload already purchased from any Microsoft programme or Partner. Customers with eligible subscriptions to Microsoft 365 can apply via Ultima to take advantage of the FastTrack programme at no additional cost, and for the life of their subscriptions.
Is FastTrack right for me?
Here are a few simple qualifying questions to help you understand if you would benefit from the service:
Have you deployed all the workloads you are eligible for under your licensing bundles? People tend to forget some of the security features they are licensed for.

Are you interested in assistance in lowering your overall deployment costs with support and guidance as well as the option to blend with Ultima's Professional Services to fill any gaps in your capabilities or resourcing limitations?

Do you have the technical capabilities in house to deploy your Microsoft technology but need a Partner to guide you and highlight best practices?

Are you over 500 users and interested in Microsoft's free of charge migration services for Exchange Online, SharePoint Online and OneDrive for Business?
Why utilise a Microsoft Partner, like Ultima?

We are fortunate to be one of a very limited number of FastTrack Ready Partners in the UK! This means we have the ability to assist companies around the world to migrate to the cloud effectively via Microsoft's FastTrack solution. We have obtained 13 Microsoft Gold competencies by proving our technical skills, customer consumption and sales initiatives.

By using a FastTrack ready partner like Ultima, you can take advantage of the programme's framework, best practices and free migration offer (if you meet qualifying criteria) as well as benefiting from our extensive knowledge on Microsoft and many other top vendors such as Cisco, Citrix, VMware, Check Point, HP, Dell and many more. Should FastTrack not be enough with just remote support, we are able to use our Professional Service division and tailor work to suit your project. This can even be blended with FastTrack to reduce costings as much as possible.
How To Find Out More

Reach out to fasttrack@ultima.com or Jasper.watt@ultima.com today to arrange an Ultima FastTrack kick off call. Here you will be guided through the programme and we'll work with you to understand your requirements and plan the next steps of engagement to support you in the deployment of your cloud software.
The role I carry out aims to guide and assist customers where I can, throughout the migration and adoption process from start to finish. I am never further than a phone call or an email away, so please do not hesitate to give me a nudge with any queries or questions you may have, after all that is my role!