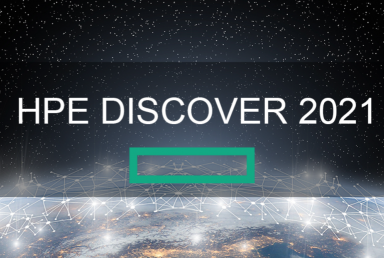 HPE Discover 2021: The future is edge to cloud
07/09/2022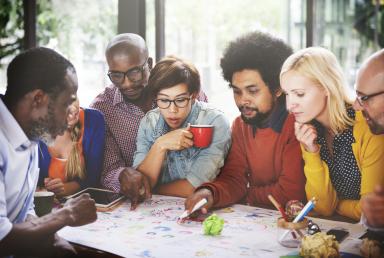 How Diversity Can Drive Innovation
07/09/2022
The world we live in is vastly different from the start of 2020, both economically and socially.
The challenges of the pandemic have been felt across businesses worldwide and IT teams have been no exception to that. But challenges bring opportunity. As the world turned to remote working, businesses started transforming their strategies and adopting the cloud to provide the flexibility and scalability they needed in the new world. During the past year we've seen a marked increase in the number of customers beginning their journey to the public cloud.
Customers who previously leased multiple offices with datacentres located in each, started to look at downsizing their office space and reducing their footprint. For some customers this meant using the public cloud for disaster recovery and closing a secondary site, but for many this meant moving everything out to the public cloud.
For customers who were already leveraging the public cloud, there was still a substantial increase in spending and across our customer-base, cloud consumption increased 30% throughout the year. This increased usage has, in most cases, been borne out of necessity.
The rush to get services up and running in the cloud to support rapidly changing demands of the workforce has led to an increased unplanned cost from a ballooning cloud spend bill.
Microsoft Azure Trends in 2021
Download our latest Ultima Labs eBook titled Microsoft Azure Trends in 2021, as we look at look at:
The key Azure trends for 2021
The rise of Platform as a Service
How serverless is driving automation adoption
Event driven architectures
Reducing public cloud overspend
How IA-Cloud is solving these challenges
Getting ahead in 2021
About IA-Cloud
IA-Cloud can help you on every step of your cloud journey, starting with migration to the cloud, automating the cloud when you are there and finally reducing your consumption cost. Learn more
About Ultima Labs
Ultima Labs was founded at the start of 2020 with one mission in mind – to help organisations to adopt automation more easily.
To do this we make the complex simple. We solve the challenges that come when you leverage cloud computing. Instead of spending valuable time designing and building solutions, you can leverage our easy to install, out of the box integrated solutions to save you time and money. Learn more