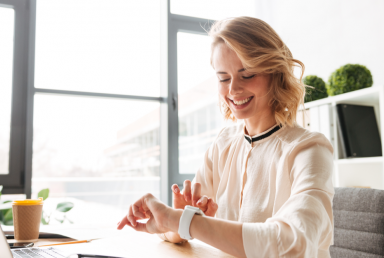 Our Hitachi Partnership
06/09/2022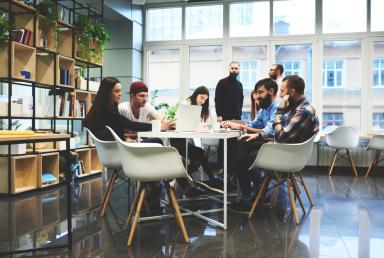 Microsoft Monthly Newsletter – May 2022
06/09/2022
This month is our wellbeing and mental health month in the Ultima Group. A theme which is so important and resonates to many of us. In our world today, we have many more demands being placed on us than before and especially with the recent events of the past few years, people feel that their cup of personal resilience is drained, and it is difficult to be able to support oneself and others through the continual pressures. The past 4 years have personally challenged me, and it has taken me time to build my tools to support myself when things haven't gone the way I thought they would.
In 2018, I left a role which I loved and felt incredibly passionate about fulfilling both my financial and creative needs in a fast pace and agile environment – however, I had a gap, my roadmap since I'd started my career at Unilever, was that I wanted to be a CFO of an organisation and unfortunately, this wasn't a possibility in the role I was in. For me, the role of CFO has always appealed to me as you sit at the intersection of strategy, technology, and financial management.
I took a chance and moved to the role of the CFO of the Jamie Oliver Restaurant Group. The business has just been through a CVA and the turnaround plan needed implementation. Unfortunately, the 8 months that followed, were not as planned and without the further investment needed, the business went through administration. By the time, we had reached this point, I was wound as tightly as a constrictor knot – I wasn't sleeping, when I was awake, I was working, I barely saw my family and from the heightened stress, I had ended up with frozen shoulder which resulted in shoulder surgery. I felt incredibly guilty that I'd made the decision to take the role and had put my family through such a challenging journey and I was embarrassed in a very egotistical sense that I had not been able to drive the turnaround. I was burnt out. My health and wellbeing had crashed, and I had very little left in me.
So, why am I sharing this? Because of what happened next. I took time off. I breathed. I did a Mindfulness course. I started meditating. I figured out what I needed to fill my purpose in my next role. I spent time with my family and friends. I began taking my daughter to school every day which I absolutely love and starts the morning the best way. I started leaving work at a reasonable time to go to a Pilates class. I joined a tennis club. I became a Trustee at a few charities so I could contribute to the greater part of this world. I stopped and pressed the reset button.
I'd never want to relive those 8 months again, however, I am grateful for the catalyst, as it really centred the importance of wellbeing and mental health to me. Self-care is easy when life is easy, but when life is tough, self-care is hard, and that is when it matters the most.
In the CFO role, the pressures remain, not to the heights of early 2019 – however, the means to support me in fact have become pivotal to my day-to-day mental health and resilience. When I prioritise my wellbeing, I can focus on the long term, tap into my creativity and better take on the challenges ahead of me and continue to be part of the team steering the Ultima Group in growth and success.
As a business, I believe it is in our gift to support our people in creating the tools to optimise their mental and physical health. Sleep, nutrition, mindfulness are all fundamental. Stress is inevitable – but helping our people manage their stress and protect them from burnout is critical to me. We are a customer focused business, and in my view, our people are our number one customers – if we continue to invest in our people, they will continue to deliver their best to our customers.
We have an amazing People and Employee Experience team at Ultima who are dedicated to offering a range of workshops, courses and benefits to help enhance the day to day of our teams. We are on a journey and are always looking to do more especially as the world continues to increase in pace, change and demands.