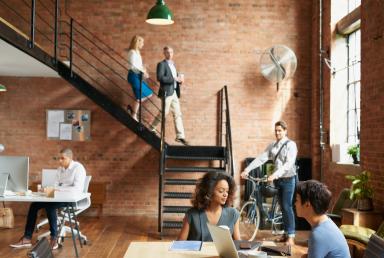 Partner Pulse – July 22
06/09/2022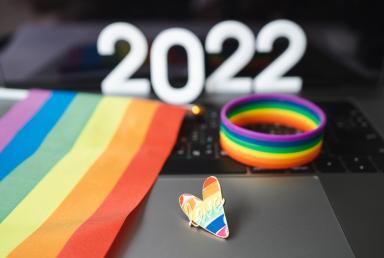 Celebrating Pride Month in the Workplace: Why Diversity helps everyone succeed
06/09/2022
Application and cloud strategies are inextricably linked. IT organisations are modernising application portfolios to meet digital business needs. They're also rethinking IT infrastructure to support the spectrum of application types and requirements.
Because not one size fits all, IT leaders have choices about how to effectively and efficiently modernise both applications and underlying infrastructure, and options for how to implement a cloud operating model that delivers consistent IT services wherever workloads are deployed.
VMware Cloud Foundation™ is a market-leading hybrid cloud platform that works consistently across any private cloud, hosted provider cloud, and public cloud based on VMware vSphere®. Uniquely, it's now optimised for both traditional virtual machine (VM) and cloud-native containerized workloads.
By running any and all applications—new and existing—on a VMware platform in any cloud and adopting a single cloud operating model for all infrastructure services, your organisation can enjoy the fastest and least disruptive path to app modernization and hybrid cloud:
Accelerate IT to support application transformation and digital business goals
Reduce complexity with consistent IT infrastructure and consistent IT operations
Lower operational cost and business risk using proven solution
7 Reason to Choose VMware
Here's why the VMware Cloud Foundation future ready, full-stack hybrid and multi-cloud solution is ideal for all your workloads:
VMware Cloud Foundation is an integrated, software-defined solution with built-in automated lifecycle management that combines virtualized services for compute, storage, networking, security, and cloud management. It delivers consistent infrastructure for private, hybrid, and multi-cloud demands.
Kubernetes is now delivered as part of VMware Cloud Foundation with VMware Tanzu, delivering full-stack, developer-ready infrastructure with a standard Kubernetes API for programmatic consumption of compute, network, storage, and security services.
IT operations teams, who have different priorities, skill sets, and preferences than developers, can offer developer-ready infrastructure while gaining observability and troubleshooting for Kubernetes workloads.
VMware solutions included in the full-stack hybrid cloud are now optimized for Kubernetes. As a result, IT can configure an enterprise-grade Kubernetes infrastructure with integrated networking and storage within an hour.
With built-in Kubernetes, any environment based on vSphere with Tanzu now natively supports both VM and container workloads as first-class citizens.
The same VMware Cloud Foundation stack is available as a VMware managed service— in Amazon Cloud as VMware Cloud™ on AWS, in your data centre and hosted providers such as VMware Cloud™ on Dell EMC.
VMware powers your multi-cloud strategy with leading public cloud providers offering hybrid-compatible services based on the same VMware Cloud stack, including Google Cloud VMware Engine, IBM Cloud for VMware Solutions, Microsoft Azure VMware Solution, and Oracle Cloud VMware Solution. And over 200 VMware Cloud Provider Program Partners offer VMware Cloud Verified hybrid cloud services on the same VMware Cloud stack.  
VMware Cloud Foundation delivers enterprise agility, reliability, and efficiency for organisations seeking a private, hybrid, or multi-cloud solution. Download the eGuide '7 Reasons VMware Cloud Foundation is the Premier Hybrid Cloud Solution' to learn more.
Ultima has been VMware partner for over 20 years and currently hold Advanced Partner status which enables us to design, implement and support a range of VMware solutions, as well as support our customers with their VPP, EPP and ELA requirements. Through our partnership, we can provide customers with comprehensive product information, custom configurations and insight into product roadmaps, helping to ensure that the any solution proposed is both appropriate and cost-effective that will achieve the return on investment you require. Watch our video to find out more about our Partnership with VMware.