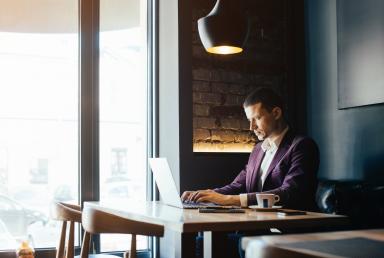 Microsoft Monthly Newsletter – March 2022
06/09/2022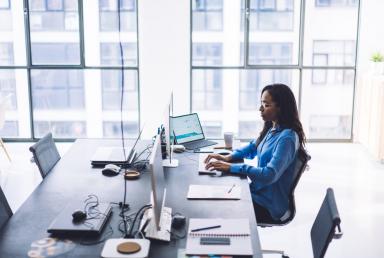 The benefits of using Citrix on Azure Virtual Desktop and why you should keep both solutions
06/09/2022
Ultima are proud to be supporting International Women's Day on 8th March 2022. Creating a diverse workforce and encouraging women in technology is instrumental in driving the industry forward. Read about some of the experiences and advice from women across Ultima.
Josie Woolford – Service Desk Engineer at Ultima
Grace Copsey – HR Manager at Ultima
I joined Team Ultima in June last year and have never looked back. I can honestly say I have loved every minute of being a part of a fantastic organisation, but I admit I was extremely nervous about joining the industry as being a female joining a tech company is challenging. By researching stats before I joined I found an average of only 3% of women join the technology industry.
I was worried that I wouldn't have autonomy or a voice, but I was wrong. Each day that passes, I am encouraged to speak up to share my thoughts and ideas and I feel encouraged every day when I see and learn valuable lessons from my peers!
Today I join my female colleagues and all the other fantastic women to celebrate the social, political and economic achievements of our women in our industry.
#internationalwomensday
Becky Willis – New Business Director at Just After Midnight
I joined JAM a year ago as New Business Director, after having spent many years working at digital agencies and within tech sales. Whilst technology is often seen as a male dominated industry, the digital agency space is fairly equal and there are lots of initiatives to encourage all genders to speak up and get involved. There's still a way to go, but it's encouraging to see more women at board level, and in particular mothers not being overlooked for senior positions.

JAM is a welcoming, friendly workplace where everyone is encouraged to speak up and share their ideas no matter their seniority or gender. It's been great to see my fellow JAM female colleagues go from strength to strength and flourish in this environment!

Vicky Gill – Portfolio Manager at Ultima
As much as IT is a male dominated industry, having worked within this field for 20 years I personally have never found that to have hindered my career. In fact I feel it's worked more in my favour by allowing me to bring a different perspective to the table. Yes, there have been challenges along the way but having the confidence in your ability and strength to keep pushing forward along with support I feel nothing is outside of your reach. Over the past 7 years working for Ultima I have truly been given the exposure and opportunity to rise, it's a great feeling to be judged and rewarded against the work I have been delivering as unfortunately that has not always been the case.
Harriet Webb – Product Specialist, Networking at Ultima
I joined Ultima around four years ago, and being honest, I was a bit nervous to be moving to a larger technology company as I was aware that most companies have a low number of women that work in tech. I wanted to work in this industry because of the fast-paced environment and the constant requirement for innovation. Since working here, I have been given so many opportunities to expand my knowledge and have been supported by all my colleagues along every step of the way, which I am so grateful for.

Layla Walters – Transition Team Manager at Ultima
I have worked within technology industry for almost 15 years, and throughout that time I have seen an evolution of how women in tech are conceived. Starting my journey in a department where there was only 2 women to now finding myself as part of a team, of a company who recognises achievements rather than gender.
I am passionate about equality and fairness of opportunity for women who are still largely underrepresented in STEM. We need to continue to push to create a more diverse and inclusive tech world, we need to inspire and empower the next generation of female role models to develop their career in technology and become innovators and leaders in this industry.
Jo Davies – Head of Services Resources & Operations at Ultima
I've been with Ultima 3 years now and have been fortunate to progress through multiple roles due to the support I've had from my peers and managers. Everyday is completely different and keeps it interesting.
The IT industry is known for being male dominated, however I currently lead a female dominated team and can see the growth of other females within the business, which highlights the changes taking place within the industry. We are also extremely fortunate to have strong female leaders within the business that inspire those around them.
Megan Smith – Employee Experience & Events Executive at Ultima"I reach my year anniversary at Ultima this month and I can honestly say that I've loved every second. Every job comes with its challenges but the support I have had from my manager, colleagues and senior leadership who push me to learn and grow is the best in the industry. The gap with women in tech is well known but I would encourage anyone looking for a change in career to consider it as I have been surrounded by the most inspirational people who support and encourage diversity.
Heather Johnston – TSC Shared Service Desk Team Leader at Ultima
As a woman in tech, we are faced with challenges. My career in tech started in the production industry and I was constantly faced with restrictions where jobs were not allocated to me as I was seen as being physically weaker than my male counterparts. Unfortunately, this is one of the causes of me leaving this industry and moving to IT Support. At Ultima 1/3 of my team is made up of woman. This is a great statistic, and I would love to see more women getting into the industry. Flexible working at Ultima is supporting more parents/caregivers getting back into their role after family leave.
It's not always an easy ride. Women are still the majority who are the caregivers in the family. Which is why flexible working, and a healthy work life balance is important to not burnout, and it attracts women to the industry.
So, what can we do? Keep talking to your daughters, nieces, sisters, girlfriends about the tech industry and how you can develop a longstanding and healthy career in the right company. Woman in tech also isn't limited to working in IT. There are roles out there that are seen as a stereotypical male environment where women have an opportunity to strive and change the future. Now, more than ever, we need to lead women of the future to break these boundaries.
Teri Hudson – Senior Technical Resource Co-ordinator at Ultima
I started my journey at Ultima in 2017 in a Sales Support role which gave me a great foundation to move into my current role of Senior Technical Resource Coordinator learning invaluable experiences along the way. Working in a female dominated team with my peers has allowed me to progress with confidence and hopefully help inspire others around.
Ultima have supported me every step of the way and I can feel the investment put in their employees to ensure we are all given the same opportunities in a supported environment. Working around strong female leaders helps me feel I can achieve my goals in the industry.