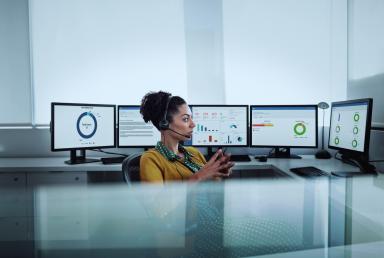 Remote working- a ticking time bomb for security?
06/09/2022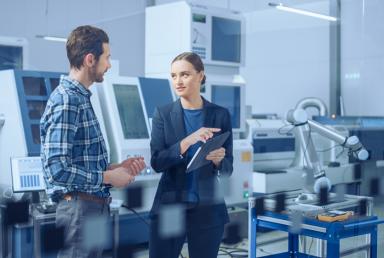 Centralising and streamlining IT operations & infrastructure in manufacturing
06/09/2022
International Week of Happiness at Work (23rd – 27th September) is a new initiative originating from the Netherlands, which was created to encourage employers to make happiness a priority.
At Ultima our employees are at the heart of everything we do, and we are passionate about doing everything we can to ensure they feel valued and are happy at Ultima. We recognise that a friendly environment creates a better mood and work no longer feels like a chore, but a pleasure.
To create a positive working environment for the Ultima Team, we:
– Ensure employees feel valued
Everyone wants to feel appreciated and believe that what they're doing matters. We do everything we can to show our employees that we're grateful for their efforts and want to empower them develop and grow with Ultima. To do this we have implemented a multi-layered reward and recognition scheme which enables employees, managers and directors to put forward colleagues who have gone above and beyond in their role, as well as a weekly opportunity to highlight achievements and mention colleagues through Momentum- our weekly check-in portal. All awards are aligned with our company values which include passion, autonomy, integrity and respect.
– Support their wellbeing
Our employees' wellbeing is our priority, and we have many initiatives to support this including training mental health champions who will be the first line of contact for employees in need across Ultima. We want to ensure they have the someone to talk to and someone to listen to them, their needs, and any problems they may be facing. In addition, Ultima gave all staff an employee wellness day on 1st April to take a break, spend time on themselves and switch off from work life over the long weekend. This allowed them to be ready to start the new financial year feeling fresh and ready to take on the world. We also held a Wellbeing Week earlier this year and were delighted to have Rener Wellbeing running a series of workshops for our employees to give them with advice and guidance on how they could make small changes to their day to day lives to benefit their overall wellbeing. These sessions focused around two key stress points highlighted by our employees which are sleep and nutrition. Find some wellbeing tips for a happier and more productive life in our blog.
– Invest in development and career progression
We value nurturing our internal talent and getting them to where they want to be in their career, so we have implemented development plans for all, to ensure progression paths are clear. Our learning and development specialist leads this for Ultima and is currently focusing on building our LMS platform which will be launching shortly so we can continue to enable career development. In addition, we are passionate about supporting early in careers and upskilling our workforce. Apprenticeship programmes are an important part of this, providing a learning structure and valuable work experience that helps us nurture skills and foster future business leaders. Hear from a couple of our current apprentices on who they are and what they have achieved during their time at Ultima in our blog- The value of supporting early in careers.
Find out why our employees like working at Ultima below:
George Mckenna, Head of Cloud Sales
Ultima is at the tip of the spear of innovation. To work for an organisation with such a diverse, talented, and driven mindset right across the business, it is a privilege. I don't think many people I engage with personally or professionally can confidently say that wholeheartedly about where they work. I can.
Gracey Copsey, HR Business Partner
When you work hard for something you do not care about, this is called stress, but when you work hard for something you love, this is passion. Ultima and its employees share the same views as me, we are passionate about making a success of Ultima which is why we surround ourselves with amazing and talented employees. We all individually contribute and make a difference to the business and this is the reason I chose to work for Ultima.
Maria Truskovskaya, Citrix Cloud Manager
Even though it hasn't been long since I joined Ultima, what I already see is how positive and cooperative everyone is. It is so great when different teams are happy to join forces and work together to make sure our vendor and customer relationships are successful and thriving. New ideas are welcome at Ultima, and you can be as creative as you want to be, which makes your daily work very interesting.
Craig Austin, Head of Recruitment
Ultima is an exciting, innovative business. What makes it so much more than that, is to be part of a team where your input and ideas are actively encouraged. You feel every day that you are adding value, more importantly that what you are doing is valued by those you work with at all levels.
Megan Smith, Employee Experience and Events Executive
Since being at Ultima I have gained so much confidence in my abilities. The culture of the organisation and teams around me have given me the support and guidance I need to flourish in my role. Having a company truly care about our wellbeing and development gives me the support I need to get out every day and smash all opportunities.
If you are interested in finding out how you can join the Ultima team why not take a look at our current vacancies. We are always looking for top talent, so if there is not a role that suits your skill set on our careers page don't hesitate to get in touch.