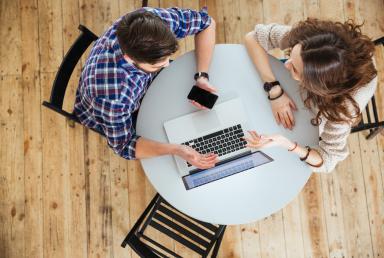 Tech: why it might be your kryptonite
07/09/2022
Microsoft Azure Trends in 2021
07/09/2022
Last month, HPE brought together thousands of business leaders and technologists from across the globe to prepare for the next wave of digital transformation, powered by the rise of the Intelligent Edge and the vital data it creates.
The virtual event included a huge array of sessions including keynotes from global innovators, demos, spotlights, and an opportunity for HPE to announce their new GreenLake cloud services, technology, and partners to support critical applications across industries.
We've highlighted some of these below:
New services:
Expanded HPE GreenLake cloud services:
HPE GreenLake for Electronic Medical Records (EMR)
HPE GreenLake for Core Payment Systems, in partnership with Lusis
HPE GreenLake for Splunk
HPE GreenLake for 5G
General availability for previously introduced solutions:
HPE GreenLake for High Performance Computing
HPE GreenLake for ML Ops
HPE GreenLake for SAP HANA®
HPE GreenLake for VDI
New technology:
HPE GreenLake Lighthouse provides a secure, cloud-native platform that simplifies IT operations and makes growing capacity simple and fast, in any location, whether in the data centre—with a colocation provider—or at the edge. With just a few clicks through HPE GreenLake Central, it's easy to add new cloud services and have them running in minutes—delivering the best performance, lowest cost, or a balance of both. HPE Lighthouse is generally available now for private cloud within HPE GreenLake globally, and through Hewlett Packard Enterprise channel partners, with support for containers and bare metal coming in the fall.
Project Aurora adds edge-to-cloud, zero-trust security that simplifies threat detection and reduces risk. Complementing existing security investments, this initiative helps minimize data loss, unauthorized encryption, and valuable data and intellectual property corruption. Project Aurora will be available in HPE GreenLake Lighthouse, HPE GreenLake cloud services, and HPE Ezmeral software platforms later this year.
New partners:
Microsoft Azure Stack HCI on HPE GreenLake delivers agility and flexibility in a scalable, simplified, and cloud-native architecture on-premises—available now for HPE GreenLake with the HPE Validated System for Microsoft Azure Stack HCI and Microsoft SQL Server, with an Integrated System available this year.
Silicon on-demand developed in partnership with Intel, a new HPE GreenLake capability, optimizes resources at the silicon level with finer granularity—available via the HPE GreenLake cloud platform.
Enhanced services with Nutanix for VDI, database, and private cloud, and new support for file and object storage.
New scalable configurations with Veeam that deliver fast backup and recovery on HPE Apollo 4000 as backup target.
If you missed the event, you can still catch up through a wide selection of sessions now available on demand- click here to get started.
Here's a full list of over 30 HPE Discover Hybrid Cloud sessions, which primarily focus on showing how GreenLake brings the speed, simplicity and agility of cloud to all of your apps and data, wherever they reside.
To discuss any of the above topics in more detail, contact us today.
Ultima's HPE Partnership
As an HPE Gold Partner, we have wide ranging capabilities from pre-sales advice and design through to installation. With experience across multiple areas within HPE's portfolio, we can provide you with a bespoke end-to-end solution, or platform for specific products. We have been recognised as the Top Value Partner 2019 as well as Intelligent Edge Partner of the Year for 2018.