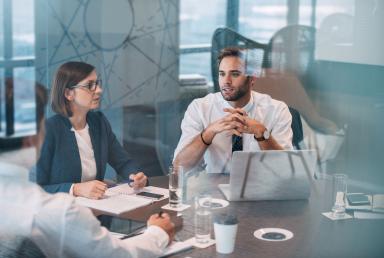 How IA-Connect: JML Edition Supports Your Identity Access Management Solutions
06/09/2022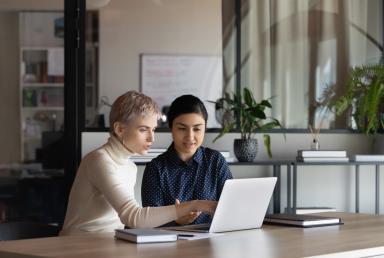 Ultima earn Azure Virtual Desktop Advanced Specialization
06/09/2022
Moving to the cloud seemed to promise so much – from longer-term savings to increases in efficiency and productivity. However, we've found that customers who migrate to Azure immediately begin fighting spiralling costs.
To help combat this, we created Cloud Analyse, which is a complementary assessment service which has been proven to save our customers at least 20% on their monthly Azure bill.
How Does The Cloud Analyse Assessment Work?
We offer both our new and existing customers the opportunity to benefit from our Cloud Analyse Service. The service is available to those who are spending above $5,000 a month on Azure. Our assessment leverages our Azure platform management and automation tool IA-Cloud and is delivered in under 4 weeks.
As we dive into individual customer Azure estates, we present back a detailed and constructive insights report from one of our Cloud Solution Architects who review the following:
Cloud Optimisation – Identify cost savings within Azure across areas such as Orphaned Resources, Right Sizing, Hybrid Benefit, and Reserved Instances. Typical monthly savings identified from Cloud Analyse are more than 25%.

Architecture – Best Practice alignment to Cloud Adoption Framework standards, Networking, Tagging, which establishes wider cloud maturity for the customer.
Security – Review adherence to governance policies in Azure, firewalling, and use of encryption.
How Our Customers Have Benefitted
Customers who have taken our Cloud Analyse assessment are presented with a comprehensive report which not only identifies areas of cost optimisation, but more importantly highlighting potential security threats and architectural recommendations specific to their Azure subscription.
To further highlight the impact that our Cloud Analyse service has had, we've anonymised real world customer examples, demonstrating scenarios where our assessment has provided business value and advisory recommendations.
How Ultima Prevented A Key Security Vulnerability
Following a comprehensive review of this customers estate, we discovered that an external facing web service running in Azure which didn't have adequate protection. Our assessment identified that a particular server had a severe security vulnerability. The server was remediated immediately by the customer, and the security threat removed.
The Cloud Analyse service detected the vulnerability in an instant and provided the customer with the threat opportunity in real time and they were able to change and improve the security provision for their externally facing web services.
How Ultima Uncovered Savings of $20,000
This customerhad a very sizable estate in Azure and had previously taken advice from a Cloud Services Partner (CSP) incumbent on cost management in Azure without realising any savings.
The customer approached us to run Cloud Analyse service on their estate. This led us to deploying IA-Cloud and we found that their servers weren't correctly right sized. Their disk selection for certain services defaulted to the most expensive disk tiers without any explanation.
Reserved Instances and Hybrid Use Benefit also weren't not applied through the incumbent CSP. The recommendations that we provided uncovered savings of more than £20,000, representing a possible reduction of 30% in annual Azure spend following all recommendations being actioned.
The Cloud Analyse service highlighted that cost management and cost optimisation are different capabilities that work hand in hand. The analysis of the customers Azure environment presented actionable insights into how their business can reduce costs immediately by switching off unused infrastructure, rightsizing servers, deleting orphaned disks, and applying recommendations.
How Ultima Improved a Customers' Architecture
Upon taking the Cloud Analyse assessment, this customersAzure environmentdidn't adhere to Microsoft's best practice – Cloud Adoption Framework (CAF)
We found that there wasn't a Hub and Spoke networking topology for efficiently managing common communication or security requirements in Azure. In addition, tagging was not used correctly to define network access controls, network security groups, or the use of firewalls in Azure.
Our assessment highlighted these core challenges and the customer selected Ultima to remediate the Azure environment further to the reviewing the findings. This was the initial engagement that led Ultima to becoming their trusted Cloud Services Partner (CSP) for Azure.
Why Ultima?
The examples shared illustrate how the service can benefit a customer. Each customer received Cloud Analyse recommendations on their Azure estate which were instantly actionable by the customer or by Ultima.
As Ultima are the trusted cloud expert for a magnitude of customers, our Cloud Analyse service allows customers to better understand our capabilities as a Cloud Services Partner, to prove the business value that we can add as a strategic partner without any obligation on their part to invest in any Ultima services.
Your Free Cloud Analyse Assessment
To register interest in the Cloud Analyse Service, sign up here or contact your Ultima Account Manager.
A member of the Ultima team will then call back to arrange a discovery call on the Cloud Analyse Service and explain the process and any prerequisites for the service in delivering the review of the Azure Subscription across the three strategic pillars of operations in Cloud.
Please note that an Azure Subscription is required to be eligible for the service.