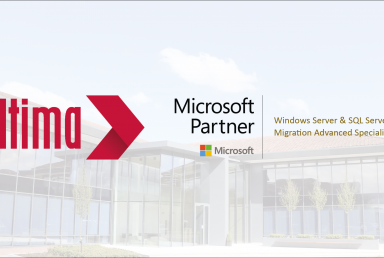 Ultima achieves Microsoft Advanced Specialisation in Windows Server and SQL Server Migration
06/09/2022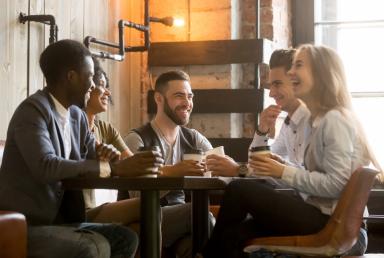 The importance of maintaining work relationships
06/09/2022
With the increasing threat of climate change, it's never been more important to do everything we can to work towards a more sustainable future. However, it can be hard to understand how we can help on an individual basis. Sustainability has been a key driver of technological advancement and can play a crucial role on building a more sustainable future. In this blog, we outline how you can use technology to help make the world a greener place.
IoT devices: There are now a huge number of IoT devices available which can help you monitor energy usage and device activity in your home. For example, you can use smart systems to remotely turn off lights or heating whilst you're out of the house or monitor which appliances are using lots of energy and reduce this where possible.
Electric vehicles: With advances in automotive technology, electric vehicles are now a much more viable option, becoming more efficient and affordable. The government also provide grants of up to £2,500 for electric vehicles as they aim to have all new cars electrified from 2030. Most brands now offer electric vehicles so why not choose a sustainable alternative next time you are looking for a new car.
Access to information: Technology plays a crucial role in driving awareness of climate issues, as well as providing information to users on best practices. For example, there are now a number of apps available which help users find restaurants or shops which source their produce from local, ethical and sustainable suppliers.
Growth of digital: By making use of digital technologies such as email, digital brochures and virtual conferencing solutions, you can help reduce deforestation & your carbon footprint
Apps to reduce waste: technology has allowed apps like TooGoodToGo to be at the tap of a button. Through the app, everybody can make a difference by saving perfectly good, delicious food from going in the bin. This prevents large amounts of food being wasted. Take a look if you haven't already, they work with large companies such as Costa, Greggs and Café Nuro.
Solar power: With around 900,000 British homes now having solar PV panels installed renewable energy continues to become cheaper and more accessible. Although they are a significant investment initially, solar panels save you much more money in the long run. Your solar panel system could pay for itself in as little as 3 years! They can also increase your property value if you look to sell in the future.
Streaming Services: One simple way to reduce energy is to adapt the type of entertainment you purchase. Rather than buying hard copies of films, switch to streaming services such as Netflix and NowTV which are accessible on any mobile device. Similarly with music, if you are currently using CD's why not switch to Spotify or Apple Music? Deforestation is a hot topic when speaking about sustainability. Have you considered buying ebooks on a tablet device instead of hard copies? This not only helps to save trees but requires less physical storage than traditional books.
Hybrid Working: The past year has made many of us trial remote working, and for most organisations, it looks like a hybrid way of working is the future. This can also benefit the environment- for example by taking virtual meetings instead of driving or using transport thereby reducing fuel emissions.
From linear to circular: Many of our technology partners have switched to a 'Circular Economy' approach, whereby instead of hardware being built for a limited lifespan and then being wasted, products are designed with sustainability in-mind, and ensuring they can be recycled or re-purposed after use. Purchasing products from sellers with a circular economy strategy will help reduce the pressure on finite resources and result in less waste. You can also get good discounts by purchasing re-manufactured products, for example through the Cisco Refresh programme.
At Ultima, we're passionate about doing everything we can to support the local community, alongside taking care of the wider environment through responsible practices and using our technological expertise to help other businesses reduce their carbon footprint. As part of our commitment to sustainability we have recently partnered with Ecologi who are an environmental organisation with the mission to provide everyone with access to the best solutions to save our planet. Ecologi work in partnership with Eden Reforestation Projects to plant millions of trees around the world each month to combat climate change- find out more in our blog here.