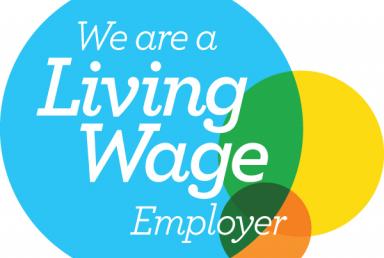 Ultima become an accredited Living Wage Employer
06/09/2022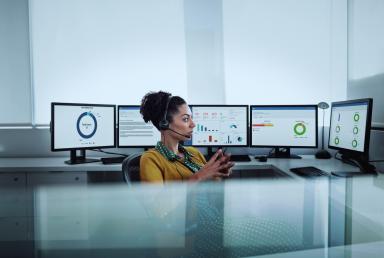 Remote working- a ticking time bomb for security?
06/09/2022
Whether operating from physical stores, e-commerce sites, or a mixture of both, retailers have faced many challenges over the last few months to continue generating sales, providing customer support and maintaining business continuity.
Citrix on Azure solutions are allowing retailers to perform business-critical functions while keeping staff productive. The flexibility of cloud services can help retailers take advantage of emerging e-commerce opportunities and quickly adapt to fluctuating demand.
Key benefits:
With a Citrix Workspace you can centrally manage and secure applications in the data centre, providing simple & secure access to data for store associates, head office employees, contractors or third-party vendors.

Ensure all employees are provided with the same applications and tools and deliver full desktops or just the apps to any device, enabling them to serve customers in a consistent way, armed with real-time data.

Differentiation can be the key to gaining advantage. Citrix HDX technology (a Microsoft-endorsed solution) provides a high-definition application and desktop experience to WVD plus other workloads, even over long-distance network connections. Graphics-intensive apps are delivered with pixel-perfect renderings, and transitions between mobile and stationary workplaces are seamless. This enables you to deliver innovative customer experiences & enable shoppers to shop in new ways.

Security is key for retailers; not only must they comply with Payment Card Industry (PCI) mandates, but also, they must constantly adapt to more sophisticated cyber criminals and ever-increasing volumes of data. Advanced security featuresensure only authenticated users meeting approved criteria gain access to data and apps on WVD VMs and Azure resources and automation provides continuous protection against threats.

Citrix & Azure solutions enable you to leverage existing resources side-by-side with new cloud-hosted apps and desktops from a single pane of glass- for example giving visibility of inventory, shipping & point of sale from one platform. This means leaders get a more cohesive view of the business and employees can access the customer information they need more quickly and efficiently, leading to better customer service.

Using the joint power of Citrix and Microsoft, we can help you implement digital solutions to help better know your customers, to empower your employees in new ways, deliver an agile and resilient supply chain to meet your customers where they are, and ultimately to help you reimagine the future of your retail business.
Want to learn more? Join our Modern Workspace & Craft Beer Tasting virtual event on Wednesday 3rd November. We'll be joined by experts from Ultima and Citrix to discuss how workspace technology can make it simpler than ever to support secure hybrid work. The event will also involve a Craft Beer Tasting and a selection of beers and nibbles will be sent to you for you to enjoy during the session.
Why Ultima for Citrix & Microsoft
Ultima have extensive experience deploying Citrix solutions in Microsoft Azure and have worked closely with Citrix and Microsoft to ensure that customers attain the value of next-gen cloud hosted workspaces. Whether you are new to Microsoft Azure or an established consumer, Ultima can work with you to deliver an integrated and rich user experience leveraging the Citrix Cloud platform whilst also benefitting from a deep understanding of enterprise-scale virtual desktop solutions in Microsoft Azure.
Ultima offer services ranging from Strategy and Readiness Assessments, Design and Deployment Services, through to full lifecycle management of your Cloud Desktop and Microsoft Azure environment. Learn more about our Professional Services and Business Consultancy.
We are also the first UK Citrix Platinum Plus Partner, highlighting their recognition of our ability to deliver solutions across their full portfolio.