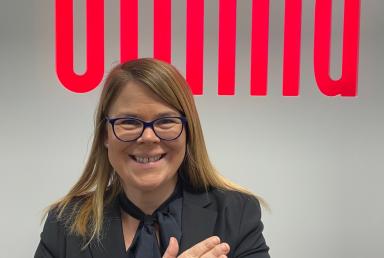 Breaking The Bias with Ultima's CFO Tamsin Ashmore
06/09/2022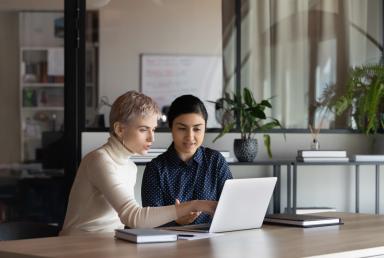 Microsoft Monthly Newsletter – February 2022
06/09/2022
At Ultima we are commitment to supporting a positive work-life balanced for our employees so, like many other companies we moved to a hybrid way of working as of 2022.
For many of us, a good portion of our waking hours will again be spent at our workplace a couple of days a week so for us, ensuring our offices offered employees the correct environment that supports Ultima's cultural transformation was essential. Over the covid period when the country was instructed to work from home where possible, we chose to use the time positively and refurbish Gainsborough House for our staff's return.
With that in mind we wanted to create a home from home feel in the office underpinned by a sustainability vision, so the new look would be good for the planet and employees. An office to us should be a place that fosters all 4 of our values; passion, autonomy, integrity and respect whilst creating an environment that encourages innovation which is at the heart of Ultima.
The hard work all paid off as we invited our employees back in on Valentine's Day last week! We ran a series of activities to celebrate many of us being back together including:
Catering – We provided lunch for everyone each day of the week! Food is fuel for the body and mind so giving them all a selection of food including wraps, pizza, cakes & fruit was a great way to get everyone together in our breakout area
Competition – Throughout the launch week there were golden tickets places under desks around the office- remind you of any film? Anyone who found one of these tickets had the choice of our much sort after Ultima goodie bags including a hoodie or a North Face Rucksack… As you can imagine the competitive ones loved this!
Thursday Get Together – Every Thursday evening Gainsborough House will be staying open later allowing employees to make the most of the new space and most of all the new cocktail bar! We will be organising bi-weekly evening events and kicked off the series off on Thursday 17th! This is an opportunity for employees to raise a glass with those colleagues they may not have seen in a while.
Take a look at some of the photos from our launch week below.