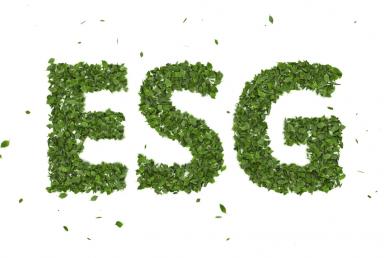 Ultima's ESG HIT
06/09/2022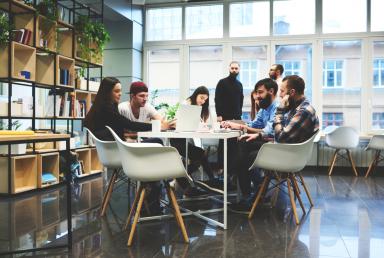 How to reduce your carbon footprint while working from home
06/09/2022
From the 8th to the 12th of March, SQL Bits held its annual data conference. SQL Bits is Europe's biggest Microsoft data platform conference providing training and showcase sessions from some of the industry's leading data professionals. The subjects covered are diverse, from the latest innovations in Azure and SQL Server presented by Microsoft, to community speakers who are encouraged to share technical knowhow about working with data in the real world.
The conference prides itself on being different to most corporate events, with presenters choosing not to chase sales with glitzy presentations and slick marketing demonstrations. SQL Bits primarily provides technical training sessions, but also offers networking and community driven content, with emphasis on inclusion, diversity, and career support. Not many conferences offer technical training, together with a pub quiz, a huge fancy dress party, 5K running sessions and free childcare facilities!
SQL 2022 and Azure Updates
The keynote session this year was hosted by Microsoft's Bob Ward, who is the Azure Data and SQL Server Principal Architect, and Buck Woody who is an Applied Data Scientist of Azure Data Services. Highlights of the keynote included announcements of SQL Server 2022 being released to public preview at the end of the second half of 2022. It is therefore expected that the full release to market will no doubt happen towards the end of this year.
Bob demonstrated some of the key new features of SQL Server 2022 including performance improvements with the intelligent query processor, Azure Managed Instance DR capabilities and SQL ledger which uses block chain like functionality to provide non corruptible auditing capabilities for critical data.
In Azure, new services for automatic health checking of Azure SQL VMs was shown, together with new Managed Instance features such as MI Link support, which allows for near real time analytics of on premises data sources in Managed Instances. Azure Purview, which provides data cataloguing and mapping of organisations environments has been updated to include new stored procedure lineage mapping.
Key Trends
Over the course of five days, around 300 separate presentations are hosted at SQL Bits, and analysis of these sessions allows for trends to be identified to understand what data platform services are being used by organisations and what are the growth areas of SQL Server and Azure Data services.
Azure data platform services are constantly evolving, and organisations are benefiting from the modern functionality, availability and scalable architectures provided by Microsoft's Cloud services. This trend was reflected at the conference with over 180 sessions containing content related to Azure services, mainly around migration, hybrid data platforms and analytics. Unsurprisingly, more than any other area, Azure featured in speakers talks and shows how businesses have defined cloud roadmaps and integrated its online services into their organisations.
On premises services using SQL Server features were also catered for, with traditional subjects around performance tuning, availability and security being the key focus areas. These areas have always been a challenge for business to administer properly and many sessions provided detailed training on subjects such as using SQL Server Query Store for performance troubleshooting, and how to use SQL Server's different security features to implement improved data security and governance in SQL Server. Multiple sessions showcased the new features of SQL Server 2022 which will provide multiple parameter-based execution plans for improved automatic performance tuning as well as seamless hybrid-based disaster recovery to Azure Managed Instances.
Analytics is also a key opportunity for many organisations, and all areas were covered at SQL Bits. From migrating data warehouses to Azure and utilising Data Lakes, to providing Extraction, Transformation and Load (ETL) functionality via Azure Synapse or Azure Data Factory. On these last two services, the presentation statistics showed an interesting trend in how businesses are now performing data movement and analysis. Over the previous SQL Bits conferences, there has always been many sessions for ETL, predominantly using SQL Server Integration Services (SSIS) hosted on premises.
This year, there was only a single SSIS session, and even this was about how to migrate SSIS packages to Azure Data Factory! Similarly, SQL Server Reporting Services (SSRS) was not mentioned at all at this year's conference, but there were over 135 sessions about Power BI. This isn't too surprising. Implementing analytical data solutions on premises is a complicated, costly process and these trends show how businesses are utilising Azure to rapidly build analytics and databases solutions to take advantage of the multiple services available, without a large initial investment.
How Ultima Can Help
Ultima is a Microsoft Partner for SQL Server and has attained the Microsoft Advanced Specialisation for Windows Server and SQL Server Migration services from Microsoft. This prestigious achievement demonstrates the high level of capabilities we offer for SQL Server migration and Cloud migration services. Ultima can support your organisation with SQL Server migrations, both on premises and to the Azure and can help you to plan and implement your data platform migration project.
SQL Server migration services Ultima offers include:
SQL Server and Database Migration assessments to understand the migration paths and opportunities available for your data estate.
Migration services to Microsoft Azure, including IaaS and PaaS services.
Database migrations with minimal downtime for critical applications and services.
Legacy SQL Server Integration Services redeployments to supported versions of SQL Server or to Azure Data Factory.
Database Consolidation assessments and implementation services to understand server workloads and reduce license costs, improve estate management, and increase system availability.