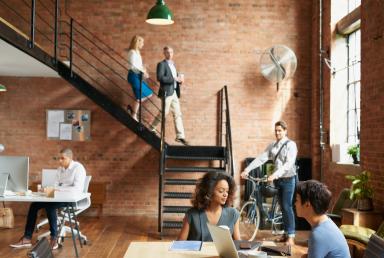 Partner Pulse – May 22
06/09/2022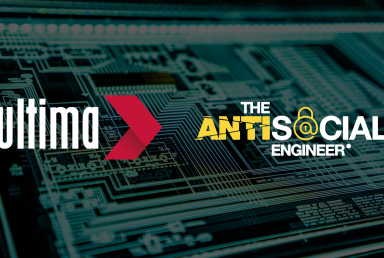 Ultima acquires social engineering specialists The AntiSocial Engineer
06/09/2022
Ultima have been made aware about the Microsoft Zero-Day Vulnerability –
Microsoft Windows Support Diagnostic Tool (MSDT) Remote Code Execution Vulnerability (CVE-2022-30190)
CVE-2022-30190 – Security Update Guide – Microsoft – Microsoft Windows Support Diagnostic Tool (MSDT) Remote Code Execution Vulnerability
On Monday May 30, 2022, Microsoft issued CVE-2022-30190 regarding the Microsoft Support Diagnostic Tool (MSDT) in Windows vulnerability.
A remote code execution vulnerability exists when MSDT is called using the URL protocol from a calling application such as Word. An attacker who successfully exploits this vulnerability can run arbitrary code with the privileges of the calling application. The attacker can then install programs, view, change, or delete data, or create new accounts in the context allowed by the user's rights.
CVE Score Microsoft – 7.8 / 7.3
CVE Score NVD – 9.8
Affected Systems – Windows
Detection – Initial analysis from the cyber security research community discovered that detections for this novel tactic were lacking in many endpoint sensors but vendors have been quick to improve their coverage. Microsoft, for example, has released updates on 31 May under the following signatures, using detection build 1.367.719.0 or newer:
• Trojan:Win32/Mesdetty.A
• Trojan:Win32/Mesdetty.B
• Behavior:Win32/MesdettyLaunch.A
• Behavior:Win32/MesdettyLaunch.B
• Behavior:Win32/MesdettyLaunch.C
Mitigation – No patch available yet from Microsoft, and we expect it to be included in the June "Patch Tuesday" release. Microsoft has provided a workaround for this vulnerability. However, since this workaround may severely impact tools and applications from functioning correctly, we advise that organisations wishing to implement this change should carefully scrutinise their environment to avoid unwanted consequences.
There are however the following technical workarounds that can be used to help prevent the chance of exploit.
No effect on user experience: Ensure that your endpoint antivirus is up to date, consulting your vendor how they are protecting against the threat.
Some effect on user experience:
"Block Office apps from creating child processes" set to enabled on Microsoft Endpoint Manager and Group Policy (where group policy definitions have been updated)
Disable the preview pane in File Explorer
In group Policy, set "Troubleshooting: Allow users to access and run Troubleshooting Wizards" to disabled
Microsoft has also recommended disabling the MSDT application (support and diagnostic that is exploited) URL protocol by running the following:

Run Command Prompt as Administrator.
To back up the registry key, execute the command "reg export HKEY_CLASSES_ROOT\ms-msdt filename"Execute the command "reg delete HKEY_CLASSES_ROOT\ms-msdt /f"
Potentially disrupting to user experience:
The exploit uses the privileges of the user who opened it therefore it is recommended to ensure that users who browse the internet and use office applications run as non-administrators.
Recommendations
Before applying the mitigation steps provided by Microsoft, carefully consider their impact.
Inform users of this infection vector, specifically the use of RTF documents to perform a no-click exploitation of the vulnerability.
Consider deploying endpoint detection and response (EDR) and next-generation antivirus
(NGAV) to all devices within your environments to allow for early detection –
Detect MSDT execution as a child process of Office applications
Direct PowerShell or bash spawning MSDT as a sub process
Review inbound email policy and consider quarantining attachments from unknown or untrusted senders.