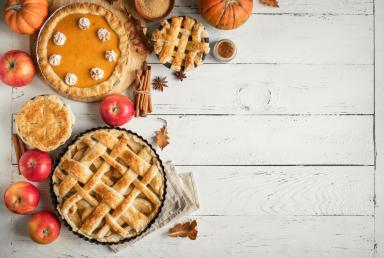 Thanksgiving with Ultima's Women in Tech group
06/09/2022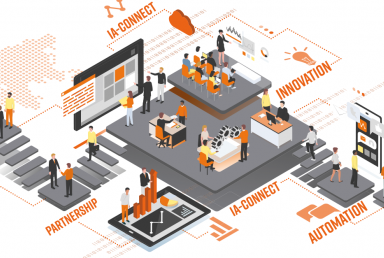 Automation Trends for 2022
06/09/2022
Last week the Ultima ESG (environment, social & governance) team attended the COP26 climate conference, visiting the Green Zone. It was a tense final week as negotiations reached their end, however very positive to see so many talks and events, as well as inspiring stalls and stands, showcasing just how much is taking place in the sustainability space.
The conference in Glasgow was the 26th annual summit, with 200 countries asked for their plans for cutting emissions by 2030. It was seen as a make-or-break conference for the planet, with the eyes of the world on Scotland.
From now until 2030, we are in a "decisive decade", by the end of which we must reduce global emissions by 45% in order to achieve the 1.5C of warming agreed in Paris. We must keep cutting carbon emissions until they reach net zero by mid-century. For the first time at a COP conference, there was an explicit plan to reduce use of coal – which is responsible for 40% of annual CO2 emissions, with world leaders agreeing to phase-out subsidies that artificially lower the price of coal, oil, or natural gas. Other key agreements include promises to stop deforestation by 2030, and a scheme to cut 30% of methane emissions by 2030, currently responsible for a third of human-generated warming.
Most commitments made at this COP will have to be self-policed with only a few countries making their pledges legally binding. Many companies' current emissions plans are still putting the globe on track for warming of 3C, so there is huge scope for the role that businesses can play in meeting the massive challenges ahead.
Technology is one of the sectors leading the way to achieve Net Zero carbon emissions by 2050. In fact, many of them are highly ambitious, with targets set for 2030, or 2040 at the latest. Our partner Microsoft has been carbon neutral since 2021, and pledged that by 2050 it will remove from the environment all the carbon the company has ever emitted, since it was first founded in 1975 – a pledge that will hopefully inspire other businesses to emulate.
It is imperative for us to question how we re-examine our company metrics. The old focus on growth and profits above all else is redundant if companies are really serious about addressing climate change. We believe success metrics should change by placing people and planet in an equal footing with profit. Anything that relies on energy to run must consider its carbon footprint – which has led Ultima to set net-zero targets for 2030, and align with our partners.
Digital technologies are crucial to boost this decade's green industrial revolution, in providing digital solutions. Green cloud strategies reduce costs and boost sustainability efforts by reducing organisations' carbon footprint. Responsive applications use less energy, and remove inefficiencies that consume unnecessary storage, reducing emissions further.
Creating transparency across businesses is the most efficient way to identify and tackle carbon-heavy practices, and the cloud offers the scale to do so quickly and reliably. Solutions such as the Microsoft Cloud for Sustainability, offering a standardised approach to carbon accounting, highlights the key role technology has to play in reaching our 2030 climate goals.
What we have been doing…
In June Ultima created the Environmental and Social Governance (ESG) HIT, led by Megan Smith. Over the course of several months, the team have gathered together many great ideas and launched a series of activity including our partnership with Ecologi. We are working with the Ecologi to plant trees for several initiatives including for every new starter joining the business, for every event/ webinar registration, for every meeting conducted virtually rather than in-person, and for every employee gift send out. Find out more about our partnership in our make a difference blog.
In October we recruited Alice Doyle, our first ESG consultant, to help facilitate our ESG HIT and coordinate their activities. The ESG team will work across all departments and coordinate environmental management which will be in line with the science of protecting the climate.
What we are planning…
Ultima are currently reviewing our Carbon Footprint in line with the GHG protocol legislation.This means we will calculate our energy use, our travel and commuting, and our waste. We will then look at the footprint of our Scope 3 emissions – which means the carbon footprint of our supply chain being both distribution and use of products. For a business up to 90% of a carbon footprint falls under Scope 3, making it crucial in reducing our impact. In working with our vendors and partners, we will calculate this area and write a stringent Carbon Reduction Plan, with an aim to going Carbon Neutral (under PAS 2060, this is a very strict standard to attain). Calculating and reducing our carbon, is also crucial for our tenders and partnership work.
We are also writing our first ESG report which we will be publishing in March 2022.​ We will be mapping the business to the Sustainable Development Goals and incorporate this into our reporting. This marks the first step towards becoming a BCorp – a certified socially responsible business.
Our reporting will also be in line with the Global Reporting Index and the Task Force for Climate Related Disclosures – both of which are forthcoming legally required reporting frameworks, coming into UK legislation.
These are just the initial steps as running an ESG programme is about long-term continual improvement. We welcome input from staff via our employee voice form which has given us some great ideas sent do far. In 2022 Ultima will be running lunch time talks and also action days, to help our employees also lower their own carbon emissions, especially while working from home. The team have Energy Switching days and Carbon Footprint workshops to look forward to as part of the staff experience programme.
Take a further look at our commitment to sustainability in our animation below.