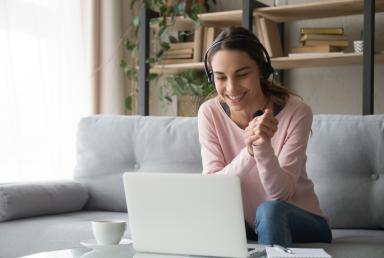 Transforming the modern workplace with virtual desktop solutions
06/09/2022
Challenging the status quo; the emergence of a new type of business
06/09/2022
Whether caused by malicious code deployed by sophisticated cybercriminals, weak passwords or simply user error, security breaches are on the rise and threatening businesses across the globe.
With a data breach costing organisations an average of $3.9m, it's no wonder that security is a key priority. This has been further exacerbated by the rise of remote working, which has led to employees using multiple devices outside of the corporate network to access company information. In parallel with this, organisations are accelerating cloud adoption which further expands the attack surface.
In order to move towards a modernised security model to improve cybersecurity, the key focus is based on a zero trust architecture. The Executive Order recently signed by the Biden administration states the following: "The Zero Trust security model eliminates implicit trust in any one element, node, or service and instead requires continuous verification of the operational picture via real-time information from multiple sources to determine access and other system responses".
Simply put, Zero Trust is based on the belief that organisations should not automatically trust anything inside or outside its perimeters and instead must verify anything and everything trying to connect to its systems before granting access.
The Zero Trust approach is centered around the principles of coordination and consolidation- each facet of an IT environment, from devices and access through the network, to the applications and data need to be addressed. On average, organisations have 75 products working to solve the threat of a breach, each with its own agents, sensors, and policies collecting overlapping data and 'trust' authentication. A Zero Trust architecture must consolidate controls and provide that single source of 'trust'.
Best practices include:
Increase situational awareness: Telemetry is key- you must integrate the network detection and response platform with the endpoint protection platform.
Secure workloads and Kubernetes environments: Security should extend across workloads, containers and Kubernetes environments
Track identities on the move: Track identities as they move throughout networks to ensure adequate protection with multifactor authentication, SSO and the principle of least privilege
Operationalise hardening & patching: Leverage industry best practice and implement SLAs for patching
Apply micro-segmentation: Limit an adversary's ability to move laterally within the organisation by forcing intruders to cross trust boundaries
Activate your threat hunting programme: Threat hunting on all devices can help security teams detect behavioural anomalies
So what next? When it comes to implementing a Zero Trust architecture, it's not a one-size fits all, nor is it one piece of software that addresses the requirements. It is important to understand your existing IT architecture (to include identity management), know your applications and infrastructure, understand context, and assess organisational culture changes needed to effectively implement a Zero Trust architecture.
Most organisations have begun a Zero Trust journey, whether knowingly or not. It's not a single product or a discrete recipe for Zero Trust. It's an ongoing journey within your systems and, just as importantly, within your organisation. You need a software provider that can enable Zero Trust where you need it, leveraging your existing investments and applying the Zero Trust concept to systems within your environment across clouds, edge, user, and endpoints, without unnecessary policy and technology friction. You also need a partner that has done it before.
VMware has solutions to meet clients' Zero Trust requirements from the edge, to the cloud, and everything in between that work in connected use cases. Get in touch today to find out how we can help you empower your digital infrastructure to defend itself in real time.
Ultima's VMware Partnership
Ultima have been a VMware partner for over 20 years and design, implement and support a range of VMware solutions. Ultima is regarded as one of the UK's leading VMware partners, specialising in virtual network and security, cloud and DRaaS, NSX, server and desktop virtualisation, and business continuity. We employ one of the highest numbers of VMware Technical Sales Professionals of any partner within the UK. Click here to learn more.